This post may contain affiliate links. If you buy thru these links, we may earn a commission at no additional cost to you.
---
We've been fortunate to see Shawn Mullins perform numerous times — mostly at very small venues like 3rd & Lindsley in Nashville. He's definitely one of our all-time favorite artists of all time. He's just a down-to-earth guy with an incredible voice and amazing guitar skills, and remarkable storytelling abilities.
Last night we got to see Shawn Mullins perform "in the round" at the Bluebird Cafe. What a treat! There's nothing better than seeing your favorite performers in small settings like such small, intimate places.
Along with Shawn Mullins were Chuck Cannon and Mac Davis. I know… what a group! And we had great seats.
Here are some photos and highlights from last night…
Guest Guitarist
First of all, there was a 4th person who wasn't on the roster, but he joined these guys "in the round". It was guitarist, Tom Bukovac (aka "session man").
He is Chuck Cannon's guitar buddy and Chuck invited him to accompany all of the artists "in the round" at the Bluebird Cafe on this night.
What a guy… Tom Bukovac added a lot to the show.
Chuck put together this particular line-up of talented songwriters for the night. He's written songs with each of them and had some interesting stories to tell about them one by one.
Chuck's wife, Lari White, also attended the show and sat with friends in the audience. But near the end of the show, he called her up to accompany him in a beautiful duet that left everyone speechless! (It was "I Love The Way You Love Me".)
We've seen Lari before — when she was performing at the Bluebird Cafe with Vince Gill, Amy Grant, Leslie Satcher and Ashley Cleveland. (Great show!!) Lari White has also performed on Broadway.
Some of our favorite Chuck Cannon songs:
Photos of Chuck Cannon and Lari White at the Bluebird Cafe in Nashville, TN:
As I said, Jim and I would do most anything in our power to see Shawn Mullins performing — anywhere anytime. He's just always had a special place in our hearts.
Back in 1998 when we were dating (me and Jim, not me and Shawn), I listened to Soul's Core on "repeat" mode in my car for months on end. I liked all the references to water and the Gulf of Mexico — I was living in Orlando at the time, and I drove over to the Gulf of Mexico (Clearwater, FL) to bike along the shoreline almost every week. From those days forward, Jim and I have purchased just about every CD Shawn Mullins has ever put out!
Some of our favorite Shawn Mullins songs:
I can't begin to list all of Shawn's songs that we love, and know word-for-word at this point. But here are a few titles that have been big hits for him:
Without a doubt, there
is always a Shawn Mullins CD in each of our cars!
Photos of Shawn Mullins at the Bluebird Cafe in Nashville, TN:

Yes, THE Mac Davis was in da house!
To be honest, I thought this would be a bit of a low-point. But un-uh! No way! Mac Davis was the bomb.
He's such a nice nice guy, and he's really down to earth. He's completely hilarious and honest and quite humble. A joy to watch perform. And he kept everyone in stitches. Talk about a lifetime of funny stories!
He's still writing songs — including with Chuck Cannon, Peter White (?) who was also in the audience, and many many others. He mostly performed his newer stuff, as he didn't want to sit there doing a medley of all his old stuff on this night. You can bet… most of the recent songs he's penned are sure to be hits!
Mac Davis was a pure delight from start to finish. He definitely earned my respect and I feel honored to have seen him perform in such an intimate setting. If you ever get the chance to see him perform live, do it.
A few Mac Davis hits:
"A Little Less Conversation" (Elvis Presley)
"Baby, Don't Get Hooked on Me"
"In the Ghetto" (Elvis Presley)
"Everybody Loves a Love Song"
Photos of Mac Davis at the Bluebird Cafe in Nashville, TN:
RELATED:
Nashville's Bluebird Cafe: What It's Like
Before You Go To The Bluebird Cafe…
Quotes From Mac Davis About Elvis (and others)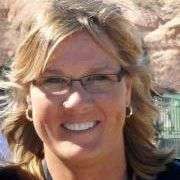 We moved from Florida to Tennessee in 2001. All signs point to the fact that we will probably retire here — by choice. We L O V E Nashville! Our favorite places to live are just south of the City — we've had houses in Brentwood, Franklin, and Spring Hill. And we have properties in Leipers Fork, Cookeville, and Lewisburg. This site is where I share my best tips for moving your family to Nashville and/or visiting Nashville for the first time — with the ultimate goal of helping you find fun things to do in Williamson County and Davidson County. When I'm not out & about enjoying the Nashville area, you'll find me at the corner of Good News & Fun Times as publisher of The Fun Times Guide (32 fun & helpful websites). To date, I've written over 500 articles on this site! Many of them have upwards of 100K shares.