This post may contain affiliate links. If you buy thru these links, we may earn a commission at no additional cost to you.
---
To date, we've been to the Bluebird more times than we can count.
We are members of their "frequent visitor club". (For example, we used our "special privileges" once to score front row seats for Vince Gill, Amy Grant, Ashley Cleveland, Lari White, and Leslie Satcher on 11/13/2004.)
Open since June of 1982, The Bluebird Cafe features songwriters and acoustic music 7 nights a week, providing a stage for both the newest songwriters in town to play as well as for Nashville's most established writers. The Bluebird is known for helping start the careers of many country artists including Garth Brooks, Kenny Chesney, Keith Urban, Trisha Yearwood and Kathy Mattea. Source
If You Go…
If you're planning a visit to the Bluebird Cafe, here are some things you might appreciate knowing before you go:
#1 While a table up in front, right next to the musicians is ideal, it's also hard to come by. Don't fret if you can only manage to score a "bleacher seat" or a seat at the bar — there really isn't a bad seat in the house. Since the place is so small, virtually everyone is within direct view of the musicians. (FYI… some of our friends actually prefer the bleacher seats!)
#2 The entire place is non-smoking. So if you're looking for some good smoke-free entertainment which involves live music… the Bluebird is a great choice.
#3 While clapping, and laughing, and singing along, and dialoguing with the songwriters is encouraged, there's a fairly strict policy against random loud talking and cellphones. Their motto is, "Shhhhhhh. Shut up and listen."
#4 If you pay by credit card at the door (the cover charge for the late show), they tack on a "surcharge", but not if you use your credit card for food & drink once you're inside. UPDATE: They recently did away with the credit card fee in lieu of charging every person $1.50 for entering the building.
#5 They have a "frequent visitor" program which simply lets you RSVP for a show earlier than the general public ONE TIME for every eight (8) shows you attend. UPDATE: They have since done away with the frequent visitor program.
#6 You'll want to sign up for the Bluebird Cafe mailing list. It's the only way to get advanced notice of scheduled performances (both via snail mail and e-mail). You can also see who's scheduled to appear at the Bluebird each month here.
#7 The food is so-so. We usually try to eat before we go. (Here's the menu.)
How To Reserve A Seat At The Bluebird Cafe
To reserve a seat for any show (the early FREE show or the late show with cover), you have to phone a certain number during a certain time and give a credit card number to hold your spot.
The downsides:
There's only one phone line. No joke. So prepare yourself to hear a lot of busy signals, and prepare your finger to hit the re-dial about a few hundred times.
"We take reservations by phone only at 615-383-1461."
You can only call on certain days and between certain hours, and you're not allowed to RSVP for any show earlier than a week in advance.
"Call Monday 12PM – 5PM for shows the following Friday and Saturday. Call 11AM – 5PM a week in advance for Tuesday through Thursday shows."
UPDATE: They have modified the reservation process… You can now use their new online reservation system. Or, if you prefer to RSVP via phone, you must call between 11AM and 4:30PM M-F. You can still only make reservations one week in advance.
Here's what the seating chart looks like inside the Bluebird Cafe:
The good news is… when you make reservations online, you get to pick the exact table where you'd like to sit!
TIP: Don't delay in making your reservations. The performers' own friends, co-workers, label-mates, and family usually take up a good number of the best available seats as soon as reservations become available.
When you arrive at the Bluebird Cafe, as long as you have a reservation (and you're on time), then you don't have to worry about getting a seat. So just play by the rules and line up outside the front door — those with reservations to the left of the door, those without reservations hoping to score a last-minute seat (and there are always plenty, even for sold out shows!), you need to line up to the right.
And You Never Know Who You Might See…
One of the best
things about the Bluebird Cafe is the fact that you never really know who's going to be there. Of course, there are always "the headliners" on the bill for the night (sometimes they're popular songwriters who've penned a lot of hits for well-known singers… often they're unknown songwriters hoping for their big break), but it's more than that.
There are almost always some surprise guests — either in the audience (like big wigs from the major record labels) or on stage (more times than not, songwriters bring other songwriters with 'em).
It's not unusual to spot music producers, managers, and record label designees in the crowd. Over time, you begin to realize who the muckity-mucks in the biz are.
Plus, you never know who might just show up to support their "buddy". And the music business itself is pretty tight-knit, where everyone helps out and looks out for each other and does whatever they can to show support for one another. Sometimes, a "bigger" star will introduce a "rising star" to the audience and invite them play a song or two, off the cuff. Those are often really special times.
And to top it all off, some songwriters (who are on the bill for the night) bring in some "really big" surprise guests with them. Usually they're not announced beforehand because their names are so big, they'd attract too much media, crowds, etc.– which would completely take away from the true ambiance of the Bluebird Cafe.
So, don't think that just because you don't know the names of the performers on any given night means that you won't know the songs they're associated with or appreciate the caliber of their music. Besides… you never know who might be showing up on stage with 'em!
The odds are, if they're at the Bluebird today, they'll be on the Billboard charts in the very near future (… if they're not already). Even the FREE shows are loaded with high caliber performers each and every day at the Bluebird Cafe.
Check out this very touching story about how one night at the Bluebird Cafe forever changed the life of a woman named Michelle Knoll who is battling cancer. Michelle Knoll's husband set up a website called Michelle's Angels in her honor. You can check on her progress and watch a video of the Bluebird performance featuring the song that was written for her, called Michelle's Angels, sung by Ken Harrell and Kim Parent.
Did You Know?…
The movie The Thing Called Love (1993) is about the Bluebird Cafe. It stars River Phoenix, Sandra Bullock, Dermot Mulroney, and others.
According to Amy Kurland, owner of the Bluebird Cafe:
The Thing Called Love is about a real place in Nashville (The Bluebird Cafe) and is very true to life about the experiences of the young songwriters who come here to try to make it. Nashville doesn't have quite this many cowboy hats or this much line dancing, but the heartbreak and the excitement that is the daily life of the up and coming artists is right on… I highly recommend this movie for people thinking of moving to Nashville to try to make it. Source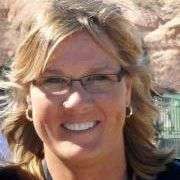 We moved from Florida to Tennessee in 2001. All signs point to the fact that we will probably retire here — by choice. We L O V E Nashville! Our favorite places to live are just south of the City — we've had houses in Brentwood, Franklin, and Spring Hill. And we have properties in Leipers Fork, Cookeville, and Lewisburg. This site is where I share my best tips for moving your family to Nashville and/or visiting Nashville for the first time — with the ultimate goal of helping you find fun things to do in Williamson County and Davidson County. When I'm not out & about enjoying the Nashville area, you'll find me at the corner of Good News & Fun Times as publisher of The Fun Times Guide (32 fun & helpful websites). To date, I've written over 500 articles on this site! Many of them have upwards of 100K shares.