This post may contain affiliate links. If you buy thru these links, we may earn a commission at no additional cost to you.
---
Jim plays the guitar. Lynnette plays the radio (…and her favorite station is "Scan"!)
When it comes to music, we're all across the board. But one thing's for sure: We're always looking for new singers and songwriters to become acquainted with!
Living in Nashville, we've been fortunate to have some unique opportunities to mix & mingle with lots the best artists & musicians in the area.
Here's an eclectic listing of all the concerts we've been to, our favorite singers and songwriters, and the reasons we're so glad we live in Nashville – Music City USA…
By the way, here are the best places to spot celebrities in Nashville … when they're not performing in music venues!
Concerts, Singers & Songwriters We've Seen
Following are the concerts, jam sessions, and "in-the-round" songwriter nights we've been to.
You'll notice that we have a fairly diverse taste in music.
Most notable is our appreciation for the little-known (and seldom recognized) songwriters of today's big hits.
3 Doors Down
AC/DC
Bryan Adams
Trace Adkins
Air Supply
Gary Allan
Meg Allison
Dylan Altman
Whispering Bill Anderson
Sebastian Bach
Bachman Turner Overdrive
Victoria Banks
Bobby Bare Jr.
Aaron Barker
Mandy Barnett
Marc-Alan Barnette
Beach Boys
Pat Benetar
Dierks Bentley
Big & Rich
Big Kenny
Chuck Cannon
Black Crowes
Blues Traveler
Boston
Chad Brock
Bobby Brown
Jim Ed Brown
Shannon Brown
Ed Bruce
Robin Lee Bruce
Tom Bukovac
Laura Bell Bundy
Sarah Buxton
John Cafferty & The Beaver Brown Band
Craig Campbell
George Canyon
Craig Carothers
Candlebox
Shawn Cassidy
Marshall Chapman
Kenny Chesney
Eric Clapton
Ashley Cleveland
Tammy Cochran
Joe Cocker
Harry Connick, Jr.
Easton Corbin
Brad Cotter
Billy "Crash" Craddock
Mac Davis
Crossin Dixon
Cypress Hill
Billy Ray Cyrus
Miley Cyrus
Roxie Dean
Def Leppard
Diana DeGarmo
Bob DePiero
Diamond Rio
Little Jimmie Dickens
Clarence Dobbins
Doobie Brothers
Brooks & Dunn
Don Ellis
Sara Evans
Shelly Fairchild
Radney Foster
Gatlin Brothers
Jenny Gill
Vince Gill
Mikalah Gordon
Amy Grant
Pat Green
Lee Greenwood
Patty Griffin
Shaun Groves
Buddy Guy
George Hamilton IV
George Hamilton V
Jennifer Hanson
Eric Heatherly
Don Henry
Jennifer Hicks
Faith Hill
Jimbeau Hinson
Scott Holt
Damien Horne
Randy Houser
Rebecca Lynn Howard
Eric Hutchinson
I Nine
Julio Iglesias Jr.
Imperials
Jon Ims
Alan Jackson
Jermaine Jackson
Jesse McReynolds & The Virginia Boys
Buddy Jewel
Billy Joel
Elton John
Journey
Jypsi
Toby Keith
Hal Ketchum
Kid Rock
B.B. King
Matt King
The Kinleys
Chris Kirkpatrick
Lady Antebellum
Lorenzo Lamas
Miranda Lambert
Johnny Lang
Tracy Lawrence
Shannon Lawson
Richard Leigh
Matt Lindahl
Little Big Town
Chuck Mangione
Richard Marx
John Mayer
Massacoustics
Matchbox Twenty
Mavericks
Martina McBride
Edwin McCain
Maureen McCormick
Mel McDaniel
John McEuen
Jonathan McEuen
Nathan McEuen
Tim McGraw
Mark McGuinn
Pat McLaughlin
Sean "Turk" McNamara
John Cougar Mellencamp
Lance Miller
Stacy Mitchhart
Keb Mo
Kip Moore
Craig Morgan
Van Morrison
Shawn Mullins
Tony Mullins
Nazareth
Jimmy C. Newman
Joe Nichols
Jon Nicholson
Night Ranger
Jamie O'Neal
Oak Ridge Boys
Old Crow Medicine Show
Tony Orlando & Dawn
James Otto
Jake Owen
Brad Paisley
Franky Perez
Jim Photoglo
Kellie Pickler
Poco
Kerry Kurt Phillips
Charley Pride
Quiet Riot
Ramsey Lewis Trio
Rascal Flatts
Bob Regan
Ronna Reeves
Johnny Reid
Mike Reid
Jim Reilley
REO Speedwagon
Restless Heart
Ricochet
John Rich
Riders In The Sky
LeAnn Rimes
Darius Rucker
Rivers Rutherford
Danny Salazar
Leslie Satcher
Sawyer Brown
Thom Schuyler
Bob Segar
Seven Mary Three
Blake Shelton
Kenny Wayne Sheppard
Jonathan Singleton & The Grove
Sisqo
Sister Hazel
Slash
Anthony Smith
Connie Smith
Shaye Smith
Sisqo
Dee Snider
Spiro Gyra
Bruce Springsteen
Billy Squier
Jeffrey Steele
Josh Stevens
Marty Stewart
Rod Stewart
John Stone
Natalie Stovall
George Strait
Steel Magnolia
Sugarland
Henry Lee Summer
Matthew Sweet
Taylor Swift
James Taylor
Bobby Terry
George Thorogood & Destroyers
Pam Tillis
Time Jumpers
Train
Morry Trent
Josh Turner
Carrie Underwood
Keith Urban
Frankie Valli & The Four Seasons
Phil Vassar
Rhonda Vincent
Porter Wagoner
John Waite
Wallflowers
Chris Wallin
Warren Brothers
Jimmy Wayne
Lari White
The Whites
Chuck Wicks
Fred Wilhelm
The Wilkinsons
Hank Williams Jr.
Mark Wills
Carnie Wilson
Steve Winwood
Craig Wiseman
Drew Womack
Lee Ann Womack
Jeff Wood
Chely Wright
Trisha Yearwood
Chris Young
Mike Younger
Zac Brown Band
ZZ Top
…voted "Best Radio Station" in Nashville!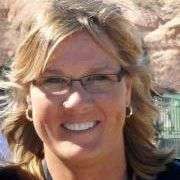 We moved from Florida to Tennessee in 2001. All signs point to the fact that we will probably retire here — by choice. We L O V E Nashville! Our favorite places to live are just south of the City — we've had houses in Brentwood, Franklin, and Spring Hill. And we have properties in Leipers Fork, Cookeville, and Lewisburg. This site is where I share my best tips for moving your family to Nashville and/or visiting Nashville for the first time — with the ultimate goal of helping you find fun things to do in Williamson County and Davidson County. When I'm not out & about enjoying the Nashville area, you'll find me at the corner of Good News & Fun Times as publisher of The Fun Times Guide (32 fun & helpful websites). To date, I've written over 500 articles on this site! Many of them have upwards of 100K shares.