This post may contain affiliate links. If you buy thru these links, we may earn a commission at no additional cost to you.
---
This post is in response to all the people who've used search engines to find "places to see celebrities in nashville", "star gazing franklin", "where to find nashville celebrities", and other similar searches — and ended up here at our site.
In the past, you would have ended up at Our Favorite Singers & Songwriters page. (For something a little more recent, check out all of the singers & songwriters we've seen lately.) Those are our lists of musicians we've seen in music venues. No big deal — right?
Now, what about places where Nashville celebrities tend to hang out when they're not singing music?
Even though we're definitely not part of the "in" crowd around Nashville, we still happen see a lot of famous people whenever we're out & about.
Following are some of the best places where you are most likely to spot a celebrity in & around Nashville.
Of course, we're excluding all of the music venues and locations where the stars are on hand for a specific function.
Places We've Spotted Nashville Celebrities
In addition to these locations, be sure to check out the other places that have been mentioned in the Comments below!
Hole-in-the-wall pubs like Bunganut Pig in Franklin, and Puckett's Grocery/Restaurant in Franklin, downtown Nashville, and Leipers Fork
Movie theaters (Franklin Cinema, AMC Thoroughbred 20 in Cool Springs, 100 Oaks/Regal Hollywood Stadium 27 in Nashville)
Restaurants (Nacho's Mexican restaurant in Franklin, Pancake Pantry in Nashville, Loveless Cafe in Franklin)
Snack shops (Smoothie King in Cool Springs, Starbucks in downtown Franklin)
Churches (they say that the singing in most Nashville churches is so good because of all the professional singers filling the seats and singing in the choir!)
Hockey games (Predators at the Bridgestone Arena)
Football games (Titans at Nissan Stadium)
Grocery stores (Publix in Williamson County, Puckett's Grocery in Leipers Fork, Kroger in Brentwood)
Major intersections (near Green Hills, Mack Hatcher, Franklin Road — in their own vehicles)
Area highways (I-65 — often being chauffeured in black undercover limousines)
Malls (Cool Springs Galleria, Green Hills Mall)
Trendy districts (West End, Hillsboro Village, Music Row, and of course downtown Nashville)
The airport (Nashville International Airport)
Various locations all over Nashville (filming movies!)
I'm sure there are plenty of others, but these are the just places where we (or our friends) have seen famous musicians and Nashville celebrities in and around Music City.
Oh, and don't overlook the downtown Nashville bars! Yep, many Country music stars and Nashville celebrities like to mix & mingle with the locals and tourists at the honky tonks and clubs all along Broadway — from 2nd Avenue to Music Row.
TIP: If someone's playing at the Ryman, chances are pretty good that they'll be making their way to some of the local clubs after the show. (Psst… keep your eye on Ryman Alley, too!)
Don't forget, the local Nashville celebrities are really just people with famous names who happen to be down-to-earth folks like you & me looking for a good time, or a good place to eat. The locals are pretty good about giving them their space — I hope you will, too.
Looking For Names?…
While we've definitely seen our fair share of famous people (not all Country music stars, by the way) in and around Nashville since we moved here in 2001 — in fact, so many that names and places are easy for us to forget.
Perhaps we will continue to add to this list as time goes on, but for now, here's a sampler:
A Word About Photographing Our Famous Neighbors
While I would encourage you to always have your camera on hand for this and other reasons, I would also encourage you to respect their privacy.
As Jim always says (every time I see someone famous and think about taking a picture):
Just remember, the more our 'famous neighbors' are inconvenienced by people taking their picture and asking for autographs, the less likely they will be to continue going out in public places and mingling with us 'regulars'. They deserve to be treated like regular citizens too.
Truth is, Jim and I have very few photographs of the Nashville celebrities that we've seen out & about. (But, I have to be honest… there have been a handful I wish we would've — especially when we ran into Alan Jackson on this day.)
Nashville is known for being a place where celebrities can blend in, or at least avoid the paparazzi. But that doesn't mean the rest of us can't gawk or snap a stealthy photo when our paths cross with fame. Thankfully, if you want to catch a glimpse of the city's royalty — elite musicians, movie stars and television standouts — you don't have to make reservations months in advance at an exclusive restaurant. A casual town makes for casual celebrity sightings.

~ Source
It's inconsiderate to approach a celebrity during a random street sighting. However, if you spot someone famous at a public event — such as a movie opening or a book signing, where a celeb knows she'll be on display — you can feel free to ask for an autograph. Otherwise, respect the person's space; you'd wish for the same if your roles were reversed.

~ Emily Post's Etiquette Daily
These days, autographs are far less common than photographs around Nashville. However, we recommend using this same rationale before you snap a photo of someone famous.
The nice thing about being a celebrity in Nashville is the way you're treated by the locals. Most people don't bother the celebrities, but instead give a nod or an appreciative statement. So if you're in Nashville and you do spot a celebrity, do as the Romans do, and let them enjoy their lifestyle as well.

~ fellow Nashvillian, Dan Morris
We couldn't have said it better!
Other Places For Nashville Star-Gazing
The following locations come highly recommended by others:
Finally, the ultimate authority in town regarding local celebrities is Brad Schmitt. For the inside scoop on who was spotted where, don't miss his regular column in the Tennessean newspaper.
Tour The Stars' Homes In Nashville
You could always take a tour bus through various parts of Nashville to view the stars' homes and other locations where the local celebrities hang out.
There are "drive-by tours" where you rarely leave the vehicle, and the guide stops in front of noteworthy locations for you to take photos and video footage from inside the bus or van.
But if you want to be able to say you've been there, done that, then you'll want to consider a "stop-n-go tour" — where you get on and off the vehicle several times in order to go into various buildings.
If you're up for a crazy good time, then check out the popular Nash Trash Tours hosted by the Jugg Sisters. The laughing never stops and the stories are ones you'll never forget. It's definitely a TRIP!
Another Nashville tour company that always ranks high among the tourists: Gray Line Bus Tours. We took their tour of Studio B on Music Row and thoroughly enjoyed it. Their driver/tour guide made the tour especially enjoyable! (Studio B is where the legends recorded their hits.)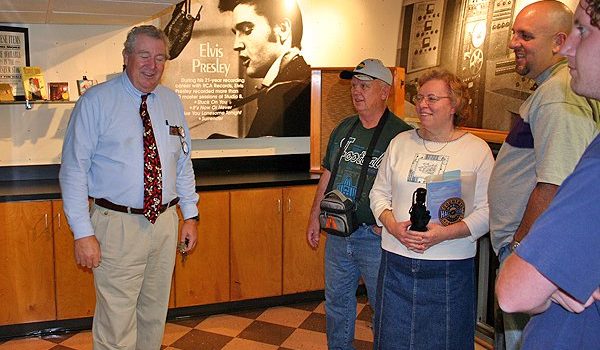 Nashville Sightseeing Tours is another good tour company worth considering.
One that I'm not personally familiar with is the Vacations Made Easy line of Nashville tour packages. If you've been on one of their tours (or know someone who has), let us know in the comments below if you would recommend them.
If you liked this, you'll love…
In addition to the links I've included above, here are some of our other articles about local Nashville celebrities:
Like this post? Save it to read again later… or share with others on Pinterest!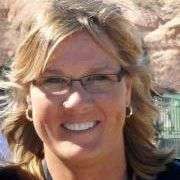 We moved from Florida to Tennessee in 2001. All signs point to the fact that we will probably retire here — by choice. We L O V E Nashville! Our favorite places to live are just south of the City — we've had houses in Brentwood, Franklin, and Spring Hill. And we have properties in Leipers Fork, Cookeville, and Lewisburg. This site is where I share my best tips for moving your family to Nashville and/or visiting Nashville for the first time — with the ultimate goal of helping you find fun things to do in Williamson County and Davidson County. When I'm not out & about enjoying the Nashville area, you'll find me at the corner of Good News & Fun Times as publisher of The Fun Times Guide (32 fun & helpful websites). To date, I've written over 500 articles on this site! Many of them have upwards of 100K shares.