This post may contain affiliate links. If you buy thru these links, we may earn a commission at no additional cost to you.
---
I'm interested in hearing from those who live outside of the Franklin city limits and get high-speed Internet.
If that's you, please speak up.
You could be helping current and future Franklin residents who are thinking of moving to the area.
Here's my point:
We've been looking all over Williamson County for a place to build our "dream home".
We actually started this search a couple years ago, but we've been saving money and learning more about the type of home we might want to build, and the areas where we might want to build it.
I'd say, we've only been intently searching for land, lots, and property on which to build for the past 5 months or so. But trust me when I say it has been a complete and exhaustive search!!!
The biggest hang-up that is dictating where we build our home in Williamson County is this:
NO HIGHSPEED INTERNET!
Who knew that in one of the wealthiest parts of Tennessee, there are so many people living with dial-up Internet service in this day and age?!
That, or no Internet at all.
My guess is that it's not always by choice either, because virtually everywhere we've considered in Williamson County as a place to build our home, we've had to back out simply because they don't offer high-speed Internet there.
We're not talking "new" neighborhoods either — where maybe the power lines just aren't in yet, or they don't have enough residents living in the area yet.
No, we're talking about established areas — like Leiper's Fork. Areas where you're rubbing elbows with some of the area's most affluent residents! What's with that? How can Williamson County Tennessee be so behind the times?
Back in June of 2005 I wrote about Franklin's Mayor being so ahead of the times and his desire to take the town leaps ahead of other cities & towns by offering wi-fi Internet for all Franklin residents.
I realize that probably was only intended for residents within Franklin's city limits, but still… Here we are a year later, and that still hasn't happened. Has Franklin even moved at all toward fulfilling that goal? I wonder.
From the article:
Tom Miller, the mayor of our little town, has mentioned his desire to provide wireless broadband Internet access for the entire town of Franklin, Tennessee. This would make Franklin the first municipality in the state to offer citywide WiFi.
Well, it was a good thought. So good, you might think that the entire town of Franklin (and some of the surrounding communities) would be a little more technically advanced by now.
It's just a thought… but before we start going all wi-fi & all, maybe we should take a step back and make sure regular 'ol highspeed Internet is available in the households of all our residents first.
Who's with me on this???
If you've got a second, please Comment below. Even just to state where in Williamson County you live and whether you've got high-speed Internet available to you or not. I'm really curious.
Some of the areas
Here are just a couple of the general areas where we've considered building our home, but we had to decline when we learned there was not only "no" Internet available there, but there were also "no future plans" to bring the Internet there:
Blazer Road (between Southhall and Carter's Creek)

Oscar Green Road (off of Pewitt)
And tell me… how is it that the thriving metropolises of Dandridge TN, Dover TN, Celina TN, and Hilham TN get high-speed Internet, yet many parts of Williamson County don't?
This continues to puzzle me.
A note to realtors:
It might be wise to brush up your Internet skills these days. We have been completely amazed by the sheer number of realtors (not only in Franklin) who haven't had a clue when we've asked if there is high-speed Internet available at the homes they are selling.
If you're like us, and your business is dependent on the Internet, that's just something you need to get out of the way before you take the time to go see the property.
It's a fact… highspeed Internet (or lack thereof) is going to be a deal-breaker for even more homeowners as time goes on. Just my $.02.
Wouldn't it be great if there were a Google Earth kind of program that would show precisely which streets have high-speed Internet currently in use? I'll bet tit's already possible to do something like this — I'm just not familiar with it.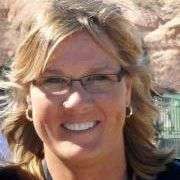 We moved from Florida to Tennessee in 2001. All signs point to the fact that we will probably retire here — by choice. We L O V E Nashville! Our favorite places to live are just south of the City — we've had houses in Brentwood, Franklin, and Spring Hill. And we have properties in Leipers Fork, Cookeville, and Lewisburg. This site is where I share my best tips for moving your family to Nashville and/or visiting Nashville for the first time — with the ultimate goal of helping you find fun things to do in Williamson County and Davidson County. When I'm not out & about enjoying the Nashville area, you'll find me at the corner of Good News & Fun Times as publisher of The Fun Times Guide (32 fun & helpful websites). To date, I've written over 500 articles on this site! Many of them have upwards of 100K shares.