This post may contain affiliate links. If you buy thru these links, we may earn a commission at no additional cost to you.
---
Maybe I just notice it more because I'm such a huge fan of Van Morrison, and own practically every CD he's ever made.
But seriously, I cannot believe how many times I've been watching a movie at the theater (or on DVD rental) and I'm always pleasantly surprised to hear that yet another Van Morrison song has made it into a popular movie.
The cinematic qualities of Van Morrison's songs make it no surprise that he is one of the most popular choices for movie music. His compositions have graced the soundtrack of many box office hits over the years. Source
And I recently read that Van Morrison won an award "for his musical contributions to film."
Here's what I've learned about Van Morrison songs in movies…
Van Morrison At The Movies
I guess I'm not the only one to realize it's a big deal that Van Morrison has so many hit songs in movies — because he recently released a new CD called Van Morrison At The Movies: Soundtrack Hits. (Yep, I bought it about 4 months ago when it first came out!)
That Martin Scorsese is a Van Morrison fan is unsurprising… But it's the earlier classics that have inevitably attracted the most attention from directors, even if some have been performed by others. Source
Van Morrison Songs In Hit Movies
I think it was around 1991 when I first noticed a Van Morrison song in a movie. I was watching Sleeping With The Enemy starring Julia Roberts and "Brown Eyed Girl" was playing. I had already been a long-time fan of the Van Man, and owned several of his CDs at this point.
It was soon after that when I started noticing Van Morrison songs in other movies. Now, I'm always watching the closing credits and listening for that familiar Van sound when I'm watching movies these days.
Trivial sidenote: Usually (but not always) his song is the one that's playing as the credits role.
Here are just some of the movies that I've seen that feature a Van Morrison song:
A Simple Plan (1998) "Mystic Eyes"
Always (1989) "Crazy Love"
An American Werewolf In London (1981) "Moondance"
An Officer And A Gentleman (1982) "Hungry For Your Love"
As Good As It Gets (1997) "Days Like This"
Because I Said So (2007) "Days Like This"
Blue Chips (1994) "Baby, Please Don't Go"
Born On The Fourth Of July (1989) "Brown Eyed Girl"
Bridget Jones's Diary (2001) "Someone Like You"
Clean And Sober (1988) "Domino"
Fever Pitch (1997) "Bright Side Of The Road"
French Kiss (1995) "Someone Like You"
Girl, Interrupted (1999) "It's All Over Now, Baby Blue"
Good Morning, Vietnam (1987) "Baby, Please Don't Go"
Immediate Family (1989) "Into the Mystic"
Michael (1996) "Bright Side Of The Road"
Nine Months (1995) "These Are The Days"
One Fine Day (1996) "Have I Told You Lately" and "Someone Like You"
Only the Lonely (1991) "Someone Like You"
Patch Adams (1998) "Into The Mystic"
Phenomenon (1996) "Crazy Love"
Prelude To A Kiss (1992) "Someone Like You"
Proof of Life (2000) "I'll Be Your Lover, Too"
Saving Silverman (2001) "Brown Eyed Girl"
She's Having A Baby (1988) "Crazy Love"
Sleeping With The Enemy (1991) "Brown Eyed Girl"
Someone Like You (2001) "Someone Like You"
The Departed (2006) "Comfortably Numb"
The Outsiders (1983) "Gloria"
The Royal Tenenbaums (2001) "Everyone"
Thelma & Louise (1991) "Wild Night"
Ulee's Gold (1997) "Tupelo Honey"
What a Girl Wants (2003) "Have I Told You Lately"
When A Man Loves A Woman (1994) "Crazy Love"
Wonder Boys (2000) "Philosophers Stone"
You Can't Hurry Love (1988) "Wild Night"
…but that's not all!
Here's a listing of Van Morrison songs that have appeared in movies.
Here are some more.
And here's a great summary of movies with Van Morrison songs in them, as well as a listing of which movie soundtracks actually include the Van Morrison song that was in that particular movie.
Much more about Van Morrison's long track record in the moves here.
So… if anyone knows of a singer/songwriter who's got more songs than Van Morrison in movies, please do tell. I'd be interested in knowing if "the Van Man" is the all-time record holder or not.
More About Van Morison
Van Morrison Songs Covered By Other Artists
Potential Candidates For Songs In Movies
By the way, if anyone's looking for "the perfect movie song" for their new-release movie, I have a couple of recommendations:
Shawn Mullins "Find Love" — from his album 9th Ward Pickin Parlor
Johnny Reid "Thank You" — from his album Kicking Stones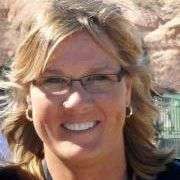 We moved from Florida to Tennessee in 2001. All signs point to the fact that we will probably retire here — by choice. We L O V E Nashville! Our favorite places to live are just south of the City — we've had houses in Brentwood, Franklin, and Spring Hill. And we have properties in Leipers Fork, Cookeville, and Lewisburg. This site is where I share my best tips for moving your family to Nashville and/or visiting Nashville for the first time — with the ultimate goal of helping you find fun things to do in Williamson County and Davidson County. When I'm not out & about enjoying the Nashville area, you'll find me at the corner of Good News & Fun Times as publisher of The Fun Times Guide (32 fun & helpful websites). To date, I've written over 500 articles on this site! Many of them have upwards of 100K shares.