This post may contain affiliate links. If you buy thru these links, we may earn a commission at no additional cost to you.
---
Last August, Jim and I hopped in the motorhome and headed for the Bourbon Trail in Kentucky.
We had a blast! We made it a 4-day mini vacation — visiting 1 or 2 distilleries each day, then camping someplace in between the distillery locations each night.
Just a few hours drive from Nashville to the North along I-65 will put you in the heart of Bourbon and Bluegrass country. Nashville locals and tourists alike will find it reasonable to make a day trip to the Bourbon Trail if only one or two distilleries are on the agenda. However if you plan on visiting all of the distilleries an extended stay will be required.
Jim has been a Wild Turkey drinker for decades, and that's been my adult beverage of choice ever since we've been married. So to learn more about other bourbons and tour the distilleries was exciting for us.
The closest thing we've done before this was touring the nearby Jack Daniels Distillery. That is also a great place to visit. I highly recommend a trip to Lynchburg, Tennessee to tour that distillery. We've been there twice.
In addition to learning all about bourbon and walking through the distilleries, one thing that makes the Kentucky Bourbon Trail extra fun is the fact that you get a free t-shirt after visiting all 6 of the bourbon distilleries on the tour. (More on that in a minute.)
Here's what the bourbon tours along the Kentucky Bourbon Trail were like…
Quick Facts About The Bourbon Trail
The Kentucky Distillers' Association created the Kentucky Bourbon Trail in 1999.
Today it is one of Kentucky's most popular tourist attractions.
In 2009, they created the souvenir passport and commemorative T-shirt — which are free to those who visit all 6 of the bourbon distilleries on the Kentucky Bourbon Trail.
What The Bourbon Tours Were Like
It's a self-drive tour, so you pick and choose which distilleries you want to visit and when.
Each one has its own unique schedule for daily tours though, so you may want to call ahead before heading to each distillery.
You wouldn't want to get there:
just after their last tour for the day started — which could be as early as 2PM, or
if the distillery isn't running that day for some reason.
We just took our chances, but I wish we had called each of them ahead of time — because we ended up visiting a few of them on days that the distilleries weren't in full operation. That was a little disappointing.
Worth noting: Summertime is not the best time to visit a distillery — because many shut down or cease production during the hottest months of the year.
TIP: 95% of the world's bourbon is distilled and aged in Kentucky. Whiskey is distilled from grain. Corn is a native Kentucky grain. Other grains that are used in creating bourbon include rye or wheat and malted barely. By law, bourbon has to be made from at least 51% corn and aged in brand new white oak charred barrels for at least 2 years. The layer of wood that is caramelized on the inside of the barrel mellows out the flavor and gives the bourbon an amber color. The darker the bourbon is, the longer its been aged.
We started at the Jim Beam distillery.
I'm glad it was the first one we visited because — compared to the others — it was the most disappointing of all the tours. Since it was our first one, we didn't have anything to compare it with yet — so it was okay, and things only got better as the day went on!
The biggest bummer is the fact that there is NO distillery tour at the Jim Beam facility. And there won't be any Jim Beam distillery tours until 2012 (UPDATE: Distillery tours are ow available). They're just a little late getting into the distillery tour business, that's all.
So for now, when you visit the Jim Beam facility as part of the Kentucky Bourbon Trail tour all you get to see is:
the souvenir gift shop
a couple of set-designed buildings that help explain a little about Jim Beam's history
2 rooms inside the original home of the Beam family (along with a tour guide's 10-minute synopsis of Jim Beam's history)
a brief movie about Jim Beam
All in all, the Jim Beam tour was a bit elementary schoolish, and a huge disappointment for those of us who understood the Kentucky Bourbon Trail to be a tour of actual distilleries, not just souvenir shops and staged buildings.
We got to sample a few varieties of Jim Beam bourbon. They were all fine, but the one that caught my attention was Red Stag — which is currently being promoted by Kid Rock in advertisements and such. Since it's "infused with Black Cherry," I was eager to buy a bottle when I got back home. (I did, but the Black Cherry turned out to be too overpowering for my liking.)
For some reason, they didn't have any Red Stag for sale on the premises — even though they had most of their other bourbons for sale there. So instead of buying bourbon, I bought a Knob Creek baseball cap at the Jim Beam souvenir shop. (I wear it all the time.)
Next up was the Heaven Hill distillery.
I had never heard of Heaven Hill bourbon before this. Nor did we know about the fire that had occurred there in 1996 before we arrived. It destroyed Heaven Hill's production plant and some of its bourbon warehouses (or rickhouses).
There will be no displays of fermentation vats; no three-story tall bright copper beer stills will be seen on this tour. These remaining warehouses, and the bottling plant, are all that are left of the Heaven Hill operation since it was devastated two years ago, on the night of November 7, 1996, in one of the most intense fires in history. Two years later, the company has still not replaced the distillery itself, although production never stopped — neighbors Brown-Forman and Jim Beam immediately provided production capacity and kept their competitor's business going. That's the kind of ethic found among Bourbon folks.

– Source
The sampling of the bourbons at Heaven Hill was the most sophisticated of all the bourbon tours.
The tour guide taught you the "right way" to smell and sip bourbon.
They even had lavender-scented cotton balls that you were supposed to whiff in order to "cleanse your pallet" so to speak between each sample.
I probably learned the most about bourbon in general on the Heaven Hill tour.
We bought a bottle of Elijah Craig Single Barrel bourbon at the Heaven Hill gift shop, because the sample I tried felt really smooth going down, and I thought it might be a bourbon that I could actually drink straight (neat), or with ice (on the rocks).
Founded in 1934, Heaven Hill Distilleries is the nation's largest independent family-owned and operated producer and marketer of distilled spirits. The company produces globally recognized brands such as Evan Williams, the world's second-largest selling Kentucky Straight Bourbon, and Christian Brothers Brandy, one of the top three-selling brandies in the United States.

– Source
We visited the Four Roses distillery next.
This is the one I was the most pleasantly surprised about.
I hadn't heard a lot about Four Roses bourbon before this.
When we walked in for a tour, the place was really tiny, and there were 2 slightly dissheveled women working.
I couldn't help but wonder, "What do these people know about bourbon?"
But our tour guide turned out to be very knowledgeable about bourbon, and I learned quite a few interesting things along the way.
Unfortunately, the Four Roses distillery wasn't in operation when we were there (closed July through September), so we didn't really get the full experience on the Four Roses tour like this visitor did.
The bourbon sampling itself was good though. In fact, Jim fell in love with the Four Roses Small Batch. We bought a bottle of it in the souvenir shop, and we now keep Four Roses stocked in our liquor cabinet at all times.
What Four Roses has going for it today is that it is the only bourbon whiskey distillery to use five proprietary yeasts with two separate mashbills ranging from 60-75% corn to produce 10 different bourbons. They also use single-story rick houses to age the bourbon while many of their counterparts have grown to use multi-story houses.

– Source
Next up was the tour that we were looking forward to the most. The home of our longtime favorite bourbon: Wild Turkey!
Unfortunately, the Wild Turkey distillery was not in operation. This was a huge disappointment. But we actually had a great time on this tour.
For one, the gift shop is to die for. If you love bourbon, especially Wild Turkey bourbon, they have just about every type of souviner you could want. We got:
a Wild Turkey flask
a Wild Turkey bourbon candle
a Wild Turkey drink mat
a bottle of American Honey
(and we almost got some fun t-shirts, but didn't)
Secondly, we were introduced to American Honey. Ooh la la! It's made with honey and Wild Turkey bourbon.
Of course, they served samples of any Wild Turkey bourbon you wanted, but we were most excited to try their newest product: American Honey. We tried it with pink lemonade – delish!
Jim and I had heard about American Honey before this, but we hadn't tasted it before. Needless to say we walked out with a big bottle of it.
We were most excited to try out a bunch of fun drink recipes with American Honey, including these Wild Turkey American Honey tea recipes.
The limestone-filtered water used in making Wild Turkey is taken from a well right on the distillery's grounds. The water is considered so pure that the town of Lawrenceburg located its water plant on the distillery's property. The grains used by Wild Turkey are rigorously checked for ripeness, purity and humidity. In fact, Wild Turkey's specifications are more stringent than those of the Federal government. The yeast used in the fermentation process is cultivated at the distillery; the formula is a closely guarded secret that has been passed from generation to generation. Wild Turkey uses white oak barrels with the heaviest (most expensive) deep-layer char, which lends Wild Turkey its signature flavor and deep russet color. 

– Source
Toward the end of the day, we made a mad dash to squeeze in one more tour: the Woodford Reserve distillery.
The ride there was absolutely beautiful! That said… the roads were really narrow in lots of places and you'll recall that we were in a 40-foot motorhome. So it was pretty tight whenever oncoming cars came our way and at the hairpin turns along the way. It was interesting to say the least.
Then, when we arrived at the front gate of the Woodford Reserve, we didn't think our RV would fit through the entrance. We immediately phoned the front desk and they assured us that tour buses get through those gates without incident, so we tried it!
Unfortunately, by the time we got arrived, the distillery was about to close. Since we were too late to join the last tour, we had one quick sample of Woodford Reserve, got our Passports stamped, and hit the road. Which was for the best anyway, because our motorhome was hogging up most of the driveway in front of the building — so only few cars would be able to get past us, even if they tried.
So I don't have a review of the Woodford Reserve tour, the distillery itself, or even the gift shop. But the long ride in the country to get there is to die for!
Their barrels of bourbon are aged in a 100 year-old stone warehouse, whereas many other whiskey warehouses are built from wood. The stone better retains heat, allowing the warehouse to heat and cool more slowly as the seasons change. This means the whiskey shrinks and expands in the barrel more slowly as well. Some claim that this allows for more predictable aging and consistency in taste.  

– Bourbon Central
Finally, we made our way to the Makers Mark distillery.
Much like the first impression you get when you're driving up to the Woodford Reserve distillery, the first impression of the Makers Mark grounds, buildings, and overall presence is quite impressive.
This was the cleanest, most impressive distillery we toured.
That said, the distillery was not in operation on this day — so it really should be clean. Right?
Nonetheless, the tour guide was delightful.
She gave us a lot of behind-the-scenes information and stories that really brought a personality to the place… and the owners.
Moreso than any other tour guide at any other distillery.
Everything seemed really classy at Makers Mark — from the moment we walked into the waiting room for the tour, to the informative and enlightening tour of the property, the sample tastings, and even the gift shop.
You can hand-dip your own bottle of Makers Mark in the red wax and have your photo taken while you're doing it. We just bought a really fragrant bourbon-scented candle. The bottom of the glass had the hand-dipped wax that makes it a signature Makers Mark piece.
The Maker's Mark (actually Star Hill Farm) grounds are absolutely beautiful – every building is freshly painted in the company's brown, red, and cream colors, and the landscaping is meticulously groomed. The overall impression is that if this company puts this much care into its working environment, they must certainly put a lot into their product … The Maker's Mark operation is very small, producing only about 38 – 40 barrels a day (as opposed to the 200-barrel per day industry average). Everything is very down-home and family-like.  

– Source
Souvenirs In Hand
In the end, we were thrilled that we had learned some interesting facts about bourbon in general and each of the distilleries in particular. And we were very excited to try some new bourbons!
We ended our tour of the Kentucky Bourbon Trail with the following souvenirs in hand:
There are even more bourbon distilleries in Kentucky than the 6 that are featured on the Kentucky Bourbon Trail. We wanted to swing by Buffalo Trace, but just didn't get around to it.
How Do You Drink Your Bourbon?
Shame on us, but prior to this Jim and I both mixed our bourbon with Coke (or Diet Coke). I know, I know, no true bourbon drinker does that.
After learning more about bourbon in general, and then sampling various types of bourbon from each distillery, Jim has officially switched to drinking bourbon straight (or neat). He's also switched his bourbon of choice! He's now a fan of Four Roses bourbon.
I tried drinking bourbon straight (for starters, that bottle of Elijah Craig from Heaven Hill), but as it turns out, I'm just not that kind of drinker. I find it really hard to slowly sip on any beverage, let alone an alcoholic one. So I have to mix it with Diet Coke for the pure enjoyment factor. Plus, my longtime favorite — Wild Turkey and Diet Coke — tastes like a glass of Cherry Coke to me. What can I say… I like my bourbon with Diet Coke!
A Little About Those Bourbon Candles…
Every single gift shop on the Kentucky Bourbon Trail was burning at least one bourbon-scented candle. And, of course, they all sold bourbon-scented candles with their own brand name on the label. Still, the candles were all identically scented bourbon candles.
The aroma is so distinct, and absolutely delicious!
Let me tell you, it was hard to resist the urge to buy one in each gift shop. But I waited until we got to the Wild Turkey gift shop where I finally bought one — a big one. I burn it at least once a week at home, and it permeates the entire house. I just love it.
I quickly decided that I wanted to stock up on these bourbon-scented candles, so I would never be without one. After a little research, I discovered that Candleberry makes the bourbon scented candles for each of the distilleries on the Kentucky Bourbon Trail. The Candleberry company is based out of Frankfort, Kentucky — so I guess it makes sense.
More About Kentucky's Bourbon Trail
In case you're wondering, all bourbon is whiskey, but not all whiskey is bourbon — as described in this video which describes "label reading"…
This video shows the complete process of how bourbon is made…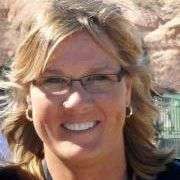 We moved from Florida to Tennessee in 2001. All signs point to the fact that we will probably retire here — by choice. We L O V E Nashville! Our favorite places to live are just south of the City — we've had houses in Brentwood, Franklin, and Spring Hill. And we have properties in Leipers Fork, Cookeville, and Lewisburg. This site is where I share my best tips for moving your family to Nashville and/or visiting Nashville for the first time — with the ultimate goal of helping you find fun things to do in Williamson County and Davidson County. When I'm not out & about enjoying the Nashville area, you'll find me at the corner of Good News & Fun Times as publisher of The Fun Times Guide (32 fun & helpful websites). To date, I've written over 500 articles on this site! Many of them have upwards of 100K shares.