This post may contain affiliate links. If you buy thru these links, we may earn a commission at no additional cost to you.
---
In 2009, I made the switch from commercial, grocery store dog food to Nature's Select dog food.
It's a private label all-natural dog food that's made in the USA and delivered to my home… for FREE!
Why did I switch to Nature's Select?
Convenience. Price. And all-natural ingredients!
5 Ways To Cut That Doggone Pet Food Bill: Set up a subscription online to get your pet food delivered to your door automatically on a regular basis. 

Source
I first heard about Nature's Select dog food when a friend of ours found out his dog had food allergies. He switched from Blue Buffalo to Nature's Select and had good results.
That alone got my attention!
These were a bonus:
Nature's Select delivers the food directly to your doorstep — for FREE.
Nature's Select is made in Texas and all ingredients are made in the USA.
Nature's Select has

never

been included in a dog food recall.
Nature's Select is a nutrient dense dog food.
Nature's Select Super Premium Pet Food uses the freshest and finest ingredients available. We use whole meats, whole ground rice and natural preservatives like Vitamin C & E and Rosemary extract. We never include any by-products, corn, wheat or chemical preservatives. Our dog food and cat food formulas are highly digestible to provide maximum nutrition for your pet. All our recipes are formulated to exceed the nutritional levels established by AAFCO dog food nutrient profiles for all life stages. Even better, we carry the big bag for you, and the delivery is free!

—Nature's Select
My Favorite Dog Food

Before

 Was Nutro Natural Choice
In my adult life, I've raised a total of 5 dogs from puppyhood through their senior years.
Up til now, my dogs always ate Nutro Natural Choice dog food.
My puppies would start on the Nutro puppy food. They soon grew into the Nutro Lamb & Rice and/or Nutro Large Breed Adult. Then for their senior years, I always switched them to Nutro Senior dog food.
Long story short: after trying lots of different brands of dog food through the years (and with many different dogs), I was genuinely thrilled with my decision to serve my dogs Nutro dry dog food. This lasted for many years.
I still recommend Nutro as one of the best commercial dog food brands available today.
My Favorite Dog Food

Now

 Is Nature's Select
Fast forward to July 2009 — when I decided to try Nature's Select for the first time.
I called the company and asked for several small sample bags of their food for my dog to try.
I told them what my dog had been eating (Nutro Natural Choice), along with the minor issues that Nutro had always helped me avoid:
Dry skin – since it moisturizes your dog's skin from the inside out
Brittle coat – since it makes your dog's coat thick and shiny
Excessive pooping – since it's a nutrient dense food
Spending a fortune on dog food – since it's cost-effective
Based on that, they recommended Nature's Select Cold Water Fish Recipe (with Sweet Potato) and/or Nature's Select Multi-Protein Recipe (with Chicken, Beef, Pork).
I tried samples of those, along with a few others.
Then I let my dog do the choosing…

I decided to order both of the foods that the folks at Nature's Select initially recommended.
I keep them in 2 separate food bins, and put 1 small scoop from each bin into my dog's food bowl daily.
That's what he's been eating for the past 4 years!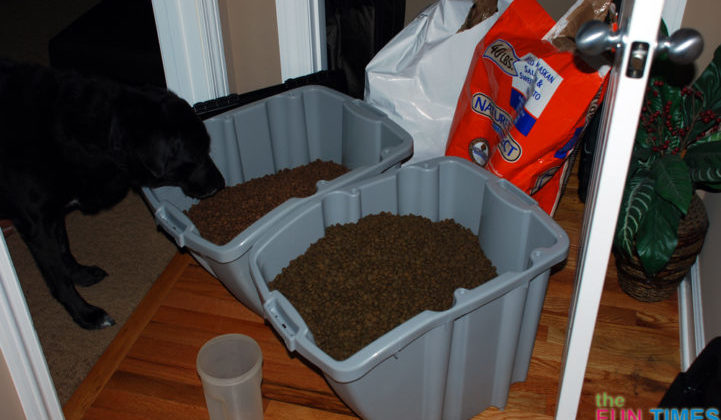 The best part: I no longer buy dog food at the store. I no longer carry large bags of dog food from the store to my car, and then from my car into the house.
Nature's Select has been a very welcomed change in our household — I highly recommend you try it!
My Dog Loves Nature's Select
Tenor has been on Nature's Select continuously since our first try with the sampler packs.
He's a 100-pound Great Pyrenees / Black Lab.
We place an order for 2 different 30-pound bags every 4 to 5 months. These are his favorites:
The prices are a little higher than what I was paying for the same quantities of the Nutro dog food. But I feel that the quality is significantly better — and I like that it's delivered to me for free. (And they have a great "reminder system" set up, based on how frequently you tend to reorder.)
UPDATE: At the age of 3, Tenor had TPLO knee surgery. A couple of years after that, he started to show signs of joint pain and early arthritis in that leg. The extra boost of Glucosamine in his Nature's Select food was a win-win for us! Our 2 newest dogs get the Combo Plus & Multi-Protein delivered every 3 months.
Other Reasons I Like Nature's Select Dog Food
I like that I can call any day, any time and they'll deliver it to my door on the following Thursday.
They'll deliver it in sealed 30 lb. dog food bags (just like you'd buy it in a pet store), if you like. Or, they'll transfer the exact amount directly into your own bins or containers — if you leave them on the porch the morning of the delivery.
And if it looks like rain on the day they deliver your dog food, they will place a separate large plastic bag over the top of the food bag (or bin) to keep it dry.
They guarantee everything about their dog food:
If your dog doesn't like it, you get a full money back refund or exchange, whichever you prefer.
The food is also guaranteed fresh for at least 8 months from the day it's delivered. (If you buy in large quantities like me, then you know this is a good thing!)
According to Jeff, my local Nature's Select distributor…
The shelf life for an unopened bag of Nature's Select food is 1 year from the date of manufacture. The food is typically less than 2 months old when it's delivered so the shelf life would be up to about 10 months. [There's a money-back guarantee of freshness for 8 months from the date you received it.]
Nature's Select Dog Food Ingredients
With this list of the best & worst dog food ingredients in mind, I like how closely Nature's Select dog food matches the ingredients in "the ideal dog food" that I've personally been searching for for a long time!
Nature's Select dog food:
Is holistic
Is highly digestible to provide maximum nutrition
Contains

no

by-products
Is naturally preserved with Vitamin C, Vitamin E, and Rosemary extract
Contains

no

artificial flavors,

no

artificial colors, and

no

artificial (or chemical) preservatives
Uses only natural additives that promote good digestion and overall health (Prebiotics, Probiotics, Yeast Culture, Flaxseed, Omega 3 Fatty Acids, etc.)
Contains

no

corn, soy, or wheat
Is formulated to exceed the nutritional levels established by AAFCO dog food nutrient profiles for all life stages
Our grain-free and dry dog foods are singled out for their healthy mix of natural ingredients. Nature's Select has a total of nine different dry dog food recipes, three canned food varieties for dogs.

—Nature's Select
Oh, and they also have a full-time Nutritionist on staff:
Our Vice President of Nutrition and Procurement is one of 12 nutritionists currently holding a Professional Animal Scientist certification in Companion Animal from the American Registry of Professional Animal Sciences (ARPAS). We also work with third-party nutritionists to validate our work, consult with us on research, and engage in open discussions about how to make sure our products continue to meet our high standards. We are highly rooted in science and continue to use the most proven, trusted ingredients available.

—Nature's Select
Dog Food Delivery In Nashville…
I've fed my dogs only Nature's Select dog food since 2009 — and I can attest to the fact that their customer service is top-notch!
I've always been super impressed by Jeff and Shani Duncan (the owners of Nature's Select of Middle Tennessee), as well as their office assistants and delivery drivers — who I've spoken to several times.
They definitely go above and beyond to help you in any way possible — whether it be deciding on a food, changing foods, scheduling deliveries, reminding you of your next delivery, and more.
Because we don't have the overhead of a retail store, we're able to offer free home delivery for the same price or less that you'd pay at a pet supply store. People usually like the food first because it's holistic, and then they get spoiled with the delivery. We also keep up with your order history, so after an order or two, we can tell when you might be running low and we can send you an order reminder. It's one less thing you have to remember. Plus, we don't have any contracts or hidden fees because we know your schedule or your pet's diet may change.

—Jeff Duncan
Don't forget… Thanks to Jeff and Shani, you can now use coupon code FTG20FN to receive 20% off your first order of dry food through Nature's Select of Middle Tennessee!
Like this post? Save it to read again later… or share with others on Pinterest!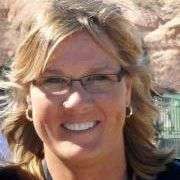 We moved from Florida to Tennessee in 2001. All signs point to the fact that we will probably retire here — by choice. We L O V E Nashville! Our favorite places to live are just south of the City — we've had houses in Brentwood, Franklin, and Spring Hill. And we have properties in Leipers Fork, Cookeville, and Lewisburg. This site is where I share my best tips for moving your family to Nashville and/or visiting Nashville for the first time — with the ultimate goal of helping you find fun things to do in Williamson County and Davidson County. When I'm not out & about enjoying the Nashville area, you'll find me at the corner of Good News & Fun Times as publisher of The Fun Times Guide (32 fun & helpful websites). To date, I've written over 500 articles on this site! Many of them have upwards of 100K shares.