This post may contain affiliate links. If you buy thru these links, we may earn a commission at no additional cost to you.
---
We've been fans of Shawn Mullins for years.
Every July/August, Shawn Mullins returns to Nashville for his annual 3rd & Lindsley appearance.
We took these close-up photos of Shawn singing and strumming his guitar from the front row at 3rd & Lindsley in Nashville, TN during a few of his visits to Nashville.
Photos of Shawn Mullins
Shawn Mullins At 3rd & Lindsley


One afternoon, we were flipping through the radio stations and happened upon an ad from 3rd & Lindsley — a small pub in Nashville that features live music. To our delight, Shawn Mullins was the featured guest that night, and tickets were only $10! We got there hours early just to assure a good seat. Sure enough, we scored front row seats and got some great close-up photos of our buddy, Shawn.
Up Close And Personal With Shawn


One of the great things that 3rd & Lindsley does is to air their concerts live on Lightning 100 radio station. We were seated in the front row (aka "the sweat zone")!
Here are a couple of Shawn Mullins' songs performed live at 3rd & Lindsley from this night: "Shimmer" and "Lullaby".
Rocking Out The Song "Lullaby"


By song titles alone ("Lullaby", "You Mean Everything to Me", "Anchored In You"), you might think that Shawn Mullins sings primarily a lot of sappy love songs or something. Much to the contrary… We discovered that, if you listen really closely, you'll notice that many of his songs revolve around the themes of "roads", "travel" and "water" — in addition to other real-life everyday experiences. And he really rocks them all!
Shawn Singing A Happy Tune


Shawn's a very introspective kind of character. A very passionate singer and songwriter, and it's rare to catch him with such a big smile. We noticed that he seems to have come full circle, and is quite content with where he is these days — musically speaking.
Switching Gears


Shawn Mullins brought a half dozen guitars and switched between them all night long at 3rd & Lindsley in Nashville.
Shawn Was Hot, Hot Hot This Night


Not only was Shawn hot & sweaty from rockin the house on this night… He was also hugely popular with the crowd, and he's been asked to return each year. We make a point to see him at 3rd & Lindsley each August! At the end of the night, I got Shawn's guitar pick and his song list from this night at 3rd & Lindsley.
Pickin' and Grinnin'


Shawn Mullins in an long guitar solo during his solo-act show at 3rd & Lindsley in Nashville, TN.
He's Perfectly In Tune


A classic shot of Shawn Mullins tuning his guitar.
From The Front Row…


This is Shawn Mullins as photographed from the front row at 3rd & Lindsley in Nashville, Tennessee.
Waving Goodnight To The Crowd


Shawn Mullins saying Hello to a familiar face in the crowd… he's got the best fans!
Musically Inclined


Word is, Shawn can play a number of different instruments… and quite well I'm told. FYI… there was an opening band before Shawn on this night at 3rd & Lindsley in Nashville. The drums belong to that group. In fact, we've seen Shawn Mullins quite a few times, but we've never seen him "in concert" or officially "on tour". We've always caught him playing acoustic in a solo act by himself in the Nashville clubs.
Say Cheese!


Actually, Shawn's not posing for the camera at all here… he's just caught up in the song that he's singing.
Only Dunlop Guitar Picks For Shawn


According to Shawn, it's only Dunlop nylon .88 guitar picks for him. (Here's a little about the night I snagged two of Shawn's guitar picks during his show at 3rd & Lindsley.)
Tossing Back A Few… Songs!


Here's Shawn Mullins singing another heartfelt song. He seems to be as "into it" as the audience was.
A Constant Tuner


There are those musicians who tune their guitars only at the start of a show, and then they're hands-off. Then there are those who are constant tuners — habitually tuning and re-tuning their strings. This is Shawn Mullins… a constant tuner! My theory is only those with truly the best music abilities feel the need to repeatedly tune their instruments. They just seem to have an ear for perfection. And as a result, they deliver only perfect-sounding tunes.
Singin' A Happy Tune


Shawn singing a happy tune for the audience at 3rd & Lindsley in Nashville.
Into The Music


Shawn Mullins being one with his music…
Reaching Those High Notes


Shawn's voice is truly amazing… he can hit the low notes with ease, and the high notes with… a ladder.
Videos of Shawn Mullins
Shawn Mullins singing "Beautiful Wreck" at The Living Room in New York City on 1/26/06:
Shawn Mullins "Beautiful Wreck" LIVE
Video of Shawn Mullins singing "Somethin' To Believe In" at a Chicago White Sox game at Comisky Park:
Shawn Mullins Live at Comiskey Park
Video of Shawn Mullins singing "Lonesome" at Troubadour in Los Angeles, CA on 3/16/06:
Interesting Quotes & Interviews With Shawn Mullins
Cincinnati Weekly
Shawn Mullins in 1st person on his MySpace space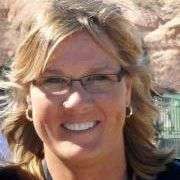 We moved from Florida to Tennessee in 2001. All signs point to the fact that we will probably retire here — by choice. We L O V E Nashville! Our favorite places to live are just south of the City — we've had houses in Brentwood, Franklin, and Spring Hill. And we have properties in Leipers Fork, Cookeville, and Lewisburg. This site is where I share my best tips for moving your family to Nashville and/or visiting Nashville for the first time — with the ultimate goal of helping you find fun things to do in Williamson County and Davidson County. When I'm not out & about enjoying the Nashville area, you'll find me at the corner of Good News & Fun Times as publisher of The Fun Times Guide (32 fun & helpful websites). To date, I've written over 500 articles on this site! Many of them have upwards of 100K shares.