This post may contain affiliate links. If you buy thru these links, we may earn a commission at no additional cost to you.
---
I don't know why I feel so compelled to share this particular story with others… most of whom I don't know and will NEVER know — out there in the Internet world.
But I've come to realize that (a) I've hidden nothing about myself or my true feelings in this blog up til this point, so why would I start now? And (b) I'm sure those close to us are wondering what's up with our "inability to conceive" issues, and what our next plan of attack is.
Cut to the chase: It is likely that Jim and I will forever be "us as a couple" rather than "us as a family". And we're okay with that.
Why Is This An Issue Now?
Well, for some reason, the topic was on both our minds 2 weeks ago when Jim was out of town. I was coming to grips with the fact that I was ready to "call it quits" on trying. He, on the other hand was wondering if we should reconsider the "infertility drugs" and "adoption" options again.
Like we have every time over the past 4 years that we've been trying to get pregnant, we ended with: "Well, if it was meant to be, it will be. Let's just leave it at that."
Truth is, our latest discussion about having a child pretty much sealed the deal for me. I'm tired of the ups and the downs. Of the unknowns. Of the wondering… if THIS is the month. I mean, for the most part, there have been 45 months in a row that I've thought, prayed, wished, imagined, and even felt like "THIS is the month I'm pregnant… I'm SURE of it this time." That can wear ya down in a way that many cannnot imagine.
Add to that the fact that the all-too-practical side of me keeps saying that "we have to live more conservatively" now if we plan on entering children into this mix. And everyone knows we're much too haphazard and spontaneous in our day-to-day living to appreciate such a "common-sense approach" to life. 🙂
Besides, in all honesty, I've come to grips with the fact that I'm soon-to-be 40. (Jim beat me there by just a few months.) That's not a bad thing. Nor depressing. It's not even about the "biological clock" for me. Heck, if our lifestyle accommodated it, I'd be bustin out babies til I was 50 if I could!
It's more the fact that I'm realizing that we're in a groove here… Where we are in our lives is so completely undefinable, and few would EVER choose the paths we've chosen, but that's EXACTLY why we're so content in our day-to-day roles right now. We are living our dream and we are two of the luckiest people on this planet to be able to say that right now!
But I often wonder if we are living "responsibly" enough to enter children into the equation right now. I mean, I would feel so guilty, so selfish that we had not prepared better and paved the way for them more.
I think I've stumbled upon a fairly deep issue that rests on my shoulders — and mine alone. And perhaps I should just lighten up and remember that there is never an "ideal" time to do anything in this world. If we all waited for the "best" time to do something, then none of us would be doing ANYthing, cuz there IS no such time. Of that, I am fully aware.
Okay, then let me lighten this up a bit… What if, in fact, the following were true? What if, HYPOTHETICALLY, I said to you that my top reason for wanting to have a child at this point is:
"for all the cute the scrapbook pages I could do."
That, my friends, was my wake-up call that this process has gone on too long. I've exhausted all of the "real" and "valid" reasons for wanting a child, and now I've resorted to superficial ones instead. Are ya with me on this? 🙂
Okay, so our bubble has been burst, our balloon has been popped. Our dream for a child has been filed away for future generations (not ours) to grasp onto.
Oh, so sad it seems…
But no! Don't get the wrong impression. We are A-ok with this whole non-child thing (now). We've ridden the roller coaster long enough that we are now ready for the downhill ride for the rest of our lives… with our hands full in the in the air — carefree and living by the seat of our pants!
Yep, that pretty much sums up our day-to-day life around here. And there's some comfort in knowing that that won't have to change in lieu of becoming "responsible" parents with "boring" lifestyles and having to find "babysitters" in order to do some of the things we enjoy together, or (gasp!) feeling "guilty" for wanting to do things without the kid(s) sometimes.
This is what was meant to be… for us. And we're good with that. In fact, that is what gives us the greatest comfort. It was God's plan for our lives. And, thankfully, we found each other along the way to share this path together.
Okay, I'll admit it, it IS heartbreaking to think about at times. Especially, to finally come to such a realization, and then to dot all your I's and cross all your T's and finally share this fact of life with EVERYone… That's a very big deal for me. To admit "out loud" that we will forever be "us as a couple" rather than "us as a family"… Ouch.
There have never been two people who, independently for years and years and years, have wanted children more than us. Trust me.
But instead of focusing all of our energies on making way for the future and making a difference in our KIDS' lives… Jim and I are now happily turning our focus toward finding what it is that we can do to make a difference in some OTHER way now instead. That, in itself, will be a quite fulfilling journey I'm sure. 🙂
Here is what I will miss most:
I will miss not being able to live through the eyes of a child — as all parents do. There is no better way to stay "young at heart", in my opinion.

 

I will miss not being able to learn and grow and experience things with wide open eyes and niavity again — like parents do when they are in the process of raising and educating a child on a day-to-day basis.

 

I will miss not playing an active role in my child's school, dating life, college, and more. I like to think that I would be a decent role model, and maybe even an activist for change and improvement in areas that affect today's kids.

 

I will miss not being the hippest mom on the block. I always thought I'd make one hell of a PTA mom and I'd be a cool "Mommy's Day Out" gal — toting my child in a cross-your-heart baby sling while pushing an EMPTY baby stroller that's loaded to the gills with all the latest gadgets and gizmos… just I liked all the bells & whistles it possessed!

 

I will miss not being able to see the sparkle in Jim's eye signifying his unconditional love and adoration for his little one. He would make one heck of a great Daddy. (I love ya hun.)
Just you watch… Our luck, we'll probably get pregnant NOW!!!
And just because I have nowhere else to put stuff like this… here are the baby names I'd been saving just in case:
Sienna
Addison
Rainn
Ryder
Enjoie (enjoy)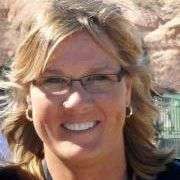 We moved from Florida to Tennessee in 2001. All signs point to the fact that we will probably retire here — by choice. We L O V E Nashville! Our favorite places to live are just south of the City — we've had houses in Brentwood, Franklin, and Spring Hill. And we have properties in Leipers Fork, Cookeville, and Lewisburg. This site is where I share my best tips for moving your family to Nashville and/or visiting Nashville for the first time — with the ultimate goal of helping you find fun things to do in Williamson County and Davidson County. When I'm not out & about enjoying the Nashville area, you'll find me at the corner of Good News & Fun Times as publisher of The Fun Times Guide (32 fun & helpful websites). To date, I've written over 500 articles on this site! Many of them have upwards of 100K shares.