This post may contain affiliate links. If you buy thru these links, we may earn a commission at no additional cost to you.
---
We know who the celebrities are — the ones who are actually singing the songs for this Country Music competition hosted by John Rich.
But because I'm such a geek for songwriters and I have my "favorites" in the Country Music end of this industry, I'm more interested in the Nashville songwriters who are helping these celebs pen their songs than I am in the show itself.
For the record, the final episode of Gone Country airs this coming Friday on CMT. (Of course, then it will re-air about a million times after that — because all of the other 5 episodes have already re-aired time and time again!)
Below I've listed the songwriters, who they are paired with on the show, and the name of the song they wrote for the Gone Country competition.
And I just have to say right now, I should've known that Jeffrey Steele was behind Bobby Brown's song. It's got J.S. written all over it!
Yes, I realize they mentioned it at the season finale that was taped months ago, but I was too busy paying attention to everything else going on that night.
Like I said before (here and here), the song that Bobby Brown chose to perform for this competition ROCKS. And it's perfectly written for him. Not to mention the fact that Bobby Brown did a remarkable job of singing it!
Okay, onto the songwriting duos, the celebrity they're paired with, and the title of the song they wrote together…
Of course, the title of the song is really only important in the event that the song ever happens to become a hit. Then you will know a valuable part of 'the story behind that song'!
More times than not these days, I actually appreciate the 'stories behind the songs' more than the songs themselves anyway.
Here goes…
Songwriting Teams For Gone Country Include:
Jeffrey Steele and Vicky McGehee, writing for Bobby Brown
The song: "Man I'm Gonna Be"
Marv Green and Leslie Satcher, writing for Carnie Wilson
The song: "Everything Changed"
Marc Beeson and Shannon Lawson, writing for Dee Snider
The song: "30 (Rock Out With Your Rooster Out)"
Keith Stegall and Shanna Crooks, writing for Diana DeGarmo
The song: "Right Back Where We Ended"
James Slater and Tammy Hyler, writing for Julio Iglesias, Jr.
The song: "The Way I Want You"
Billy Lawson and Matt Ramsey, writing for Maureen McCormick
The song: "Being Me"
Tommy Lee James and Trevor Rosen, writing for Sisqo
The song: "The Way That I Love You"
Gone Country Gives CMT Ratings Boost
CMTs Gone Country premiered Friday, Jan. 25 and was seen by more than 10.5 million total viewers cumulative throughout the weekend. [Based on Nielsen NPOWER P2+ Cume (1 minute qualifier) for 9 plays.] It is the network's highest-rated series debut since the launch of The Ultimate Coyote Ugly Search in 2006. The premiere episode also aired across other MTV Networks, including VH1, TV Land and MTV2. — MusicRow.com
More About The Songs These Songwriters Have Written
For a list of all the other songs these songwriters have written through the years, check out AllMusic.com. Their site is up & down a lot, but when it works, it's GREAT! Just search for any songwriter and you can see their bio, their big hits, and their lesser-known hits, too.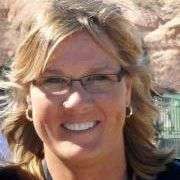 We moved from Florida to Tennessee in 2001. All signs point to the fact that we will probably retire here — by choice. We L O V E Nashville! Our favorite places to live are just south of the City — we've had houses in Brentwood, Franklin, and Spring Hill. And we have properties in Leipers Fork, Cookeville, and Lewisburg. This site is where I share my best tips for moving your family to Nashville and/or visiting Nashville for the first time — with the ultimate goal of helping you find fun things to do in Williamson County and Davidson County. When I'm not out & about enjoying the Nashville area, you'll find me at the corner of Good News & Fun Times as publisher of The Fun Times Guide (32 fun & helpful websites). To date, I've written over 500 articles on this site! Many of them have upwards of 100K shares.