This post may contain affiliate links. If you buy thru these links, we may earn a commission at no additional cost to you.
---
Meredith asked about the best Chinese restaurants in the Brentwood / Cool Springs / Franklin area.
I've been meaning to write about this for awhile, so Meredith, this one's for you…
Pretty much the only Chinese restaurant that we go to on a fairly regular basis is:
Ming's Chinese Buffet
3021 Mallory Lane
Franklin, TN 37067
(615) 778-0848
I have to say, it's not the best Chinese food I've ever had, but it's still the place we repeatedly go to when we're craving Chinese food.
I think it's mostly because you can get in and out of there really fast. (We often go before a movie at the Thoroughbred 20 across the street.)
That, and the fact that the ladies who work there always give us superior service. They know that we prefer a booth over a table, so they'll often rush to clean one upon our arrival. And they know what soft drinks we order every time, so they have them ready for us before we even sit down.
(Yeah, we eat out a lot.)
At Ming's, we always get the all-you-can-eat buffet each time we go. (I don't even know if they have a menu you can order from.)
Jim likes the really thin white Asian noodles that they have (only during the lunch hours). I really only eat the won tons and egg drop soup. Most of their food has been too overcooked lately. It's actually somewhat tasty, just a tad bit overcooked for me. (Which I kind of like too… because it means I don't each much when we go there!)
I do get the crab legs on occasion. But they're WAY overpriced. Lots of people eat their fair share and get their money's worth, but I have a hard time justifying $12.99 (I think) for the buffet if you get the crab legs (I think it's $9.99 if you don't).
…Those are the dinner time prices. The lunch buffet at Ming's costs less.
Other Things Worth Noting About Ming's:
They are always busy, so that's gotta say something. (They probably seat 100 or so.)
The place is very clean — including the restrooms.
The buffet is kept freshly stocked at all times.
I think they have pretty much all of the standard Chinese foods on the buffet that every other Chinese restaurant has. Plus, they have an ice cream bar (ice milk?), fruits, and cookies.
They're closed on Mondays. That's a little odd (…and frustrating when you're craving Chinese and it's Monday).
It's not a newer/fancier place that has a sushi bar or anything. And they don't prepare any of the foods in front of you — like my favorite Chinese restaurants in Indiana and Ohio do.
Overall, I'd give Ming's Chinese Buffet 3 out of 5 stars. (Jim agrees.)
UPDATE: Ming's has closed. It's now a 5 Guys Burgers & Fries restaurant.
Chopstix Chinese Restaurant
1441 New Highway 96 W
Franklin, TN 37064
(615) 599-5588
This one is right near our home, but until last week, we'd hadn't been there in years.
We went quite a lot when they first opened a few years ago. It was okay, but every time we went, the people who worked there seemed like they were going to pass out either from the heat in the kitchen or from the stress of the job — or both!
I mean, it's obvious that the people who work there strive for perfection in everything they do, and they work really hard. As such, they certainly believe in multi-tasking (taking phone orders, while taking someone's order in the store, while cleaning up a spill on the counter). You have to admire that, but my blood pressure always jumped about 20 points every time we went there.
It's like when you leave, after your meal, you breathe a long sigh of relief just to be in fresh air and at a slow-pace again.
That said, I'd rate the food as average. The portions are incredibly large (for both dine-in and carry-out), but the flavors are really bland. One of the oddest things about Chopstix is the fact that their 'sauces' are real gelatin-like. You know, really thick and clumpy (not with flour or cornstarch, but with some gelatin-like substance). It's as if their sauces come out of a can — but I can't imagine they'd do that. The chefs always seem to be working so hard at cooking and preparing each dish. When a new order comes in, they all kick into high-gear, so I have a hard time imagining that they used many things that aren't 'authentic' and fresh.
One downside to Chopstix is the fact that the place is so small. Inside, there are only 10 tables, so during the lunch rush you're sitting fairly close to others. This seems to be a favorite place for families with kids. Yes, the prices are quite good.
I can't help but point out that the language barrier might cause a couple of blips in your service. Just about every time we've gone, someone's order has been sent back because they got something wrong. For example, the last time, a lady must've returned food to the counter 3 times. Once I heard "This was supposed to be chicken". And another time: "This was supposed to be a vegetable eggroll".
The good part is… to alleviate confusion, they have about 4 or 5 dozen pictures all across the wall where you place your order. So, all you have to do is point to one of them and they know exactly what you want. Then their only other question for you is: "Combo?" (which includes an eggroll and a drink). But if you want anything beyond their pre-selected meals, you might be in for some surprises.
For some reason, the menu items in the restaurant (on the wall) are not numbered, but (thankfully) they are numbered on the carry-out menu — which helps a lot when ordering over the phone.
Other Things Worth Noting About Chopstix:
They only have plastic silverware (probably because they're mainly a take-out place).
The vegetables are always really fres
h and cooked to perfection.
The rice is also quite good — it's larger & yellower than I'm used to getting at other restaurants.
While they initially bring your food to your table for you, they don't have servers who refill your drinks.
I think the entire place is run by 2 (or maybe 3) people day in and day out!
For some reason, they keep Christmas decorations up all year long. (I think it goes with their "red" decor.)
On their menu, they say:
GREAT SAVING Visit our website: www.chopstix.net
However, that URL jumps to
a weblog about Chinese cuisine
(that hasn't been updated in awhile). I'm guessing Franklin's Chopstix restaurant originally owned that URL, but it was purchased by someone else through the years. (Still, they need to take it off their menu!)
Overall, Jim and I give Chopstix Chinese Restaurant 2.5 out of 5 stars.
More Chinese Restaurants In Franklin
We haven't tried these yet, but I'll be sure to post an update when we do.
Actually, I'm not even sure all of these are still open. If you happen to know, or you've been to any of these, please post in the Comments below so everyone will know. Thanks!

Hot Wok
409 Williamson Square
Franklin, TN 37064
(615) 599-5939
Canton Chinese Restaurant
2000 Mallory Lane
Franklin, TN 37067
(615) 771-9331
China Panda
330 Mayfield Drive
Franklin, TN 37067
(615) 771-0810
Great Wall of China
2176 Hillsboro Road
Franklin, TN 37069
(615) 591-2223
China Wang
1110 Hillsboro Road
Franklin, TN 37064
(615) 790-9885
New China
1400 Liberty Pike
Franklin, TN 37067
(615) 599-8898
China Gourmet
108 Williamson Square
Franklin, TN 37064
(615) 599-5188
PF Changs
439 Cool Springs Blvd
Franklin, TN 37067
(615) 503-9640
Don't miss How To Order Chinese Resaturant Food: A Guide! (about eating at Chinese buffets)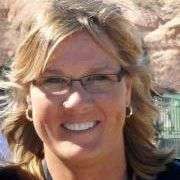 We moved from Florida to Tennessee in 2001. All signs point to the fact that we will probably retire here — by choice. We L O V E Nashville! Our favorite places to live are just south of the City — we've had houses in Brentwood, Franklin, and Spring Hill. And we have properties in Leipers Fork, Cookeville, and Lewisburg. This site is where I share my best tips for moving your family to Nashville and/or visiting Nashville for the first time — with the ultimate goal of helping you find fun things to do in Williamson County and Davidson County. When I'm not out & about enjoying the Nashville area, you'll find me at the corner of Good News & Fun Times as publisher of The Fun Times Guide (32 fun & helpful websites). To date, I've written over 500 articles on this site! Many of them have upwards of 100K shares.