This post may contain affiliate links. If you buy thru these links, we may earn a commission at no additional cost to you.
---
I (like most Americans) spent this entire last week SICK. Jim got this bug worse than I did, but I'm home re-couping today.
(…and it's such a beautiful day outside too, darn it!)
Nonetheless, I managed to happen upon some rather eye-opening moments.
Thus, today's installment of What I Learned This Week…
#1… This past Wednesday's songwriter night at the Bluebird was one of the best EVER! Jeffrey Steele, Craig Wiseman, Tony Mullins and Bob DiPiero… There may just be NO finer songwriters out there than these four. They ROCK! (Vitamin C cough drops, a handful of Kleenex, and some good 'ol Wild Turkey & Coke got me through it just fine.)
#2… Timed perfectly with the release of the movie Fever Pitch, Johnny Damon of the Boston Red Sox has been appearing on talk shows promoting his new book. I think I actually want to read it!
#3… I subscribe to a handful of online newsletters (most are computer-related), and this week's were filled with a number great tips. To give you a sampling, these two are from Webmaster World:
Did you know that companies can now "tag" your browser with a Flash object that contains a unique ID, making it possible for them to recognize an individual PC and restore their cookie — even after you had deleted it?!
Warning: There's a bit a geek-speak in here, but it's an interesting dilemma nonetheless. Plus, there's a suggestion or two for how to stump these persistent marketers!
There are two new domain categories now available for purchase. You can now get yourself a website ending in .travel or .jobs.#4… I am reading Rick Warren's "A Purpose-Driven Life" and it's oh, so good… and motivating!#5… I'm ready to get my hair cut short again. The long curly look was good for the winter, but I need something "wispy" and "summery" to accommodate our always on-the-go lifestyle… in a Jeep.

#6… I actually managed to stay awake during an episode of Saturday Night Live this week. Cameron Diaz was the host (talk about a "six pack"!), and she brought her friends Justin Timberlake, Drew Barrymore, and Jimmy Fallon on the show with her. They were all in a number of different skits together — and SNL was funny again. Imagine that…

#7… Believe it or not, I kinda enjoyed the 2005 CMT Music Awards. Being in Nashville, you almost can't HELP but have at least a mild interest in the show — because all of the "stars" are roaming around town that week. (In fact, Jim and I keep telling ourselves we're actually going to stay up late enough one time to run downtown AFTER the show to photograph all the hoopla on Broadway.) But this year I got some bad vibes… I mean, the show was being hosted by Jeff Foxworthy of all people. I thought the Country Music industry was trying to become more MAINstream these days… but all of the pre-show ads were promoting more of the "red neck" flavor of Country. It didn't look good for this year's show.

Home alone (sick) that night while Jim was at softball, I tuned in and was pleasantly surprised by MOST of the show. One of my favorite things was when Jeff Daniels (as in Dumb & Dumber) sang a little ditty he wrote that incorporated each and every song that was up for an award this year. He did a GREAT job & kept it fast and funny!

It's still kinda strange that this award show (where the awards are determined solely by the voting fans) can't find its real "identity". I mean, they've gone from being the CMT Flameworthy (one word) Video Music Awards, to just the CMT Flame Worthy (two words) Awards (where winners took home a trophy in the shape of a tall fire flame each year)… To now the "CMT Music Awards" — with trophies shaped like huge, over-sized belt buckles!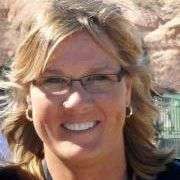 We moved from Florida to Tennessee in 2001. All signs point to the fact that we will probably retire here — by choice. We L O V E Nashville! Our favorite places to live are just south of the City — we've had houses in Brentwood, Franklin, and Spring Hill. And we have properties in Leipers Fork, Cookeville, and Lewisburg. This site is where I share my best tips for moving your family to Nashville and/or visiting Nashville for the first time — with the ultimate goal of helping you find fun things to do in Williamson County and Davidson County. When I'm not out & about enjoying the Nashville area, you'll find me at the corner of Good News & Fun Times as publisher of The Fun Times Guide (32 fun & helpful websites). To date, I've written over 500 articles on this site! Many of them have upwards of 100K shares.