This post may contain affiliate links. If you buy thru these links, we may earn a commission at no additional cost to you.
---
We've lived in Williamson County ever since we moved from Florida in 2001.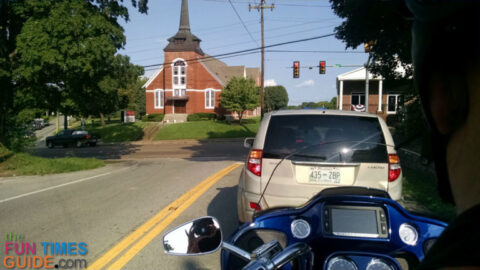 Let's see, we started in Brentwood (Nippers Corner area)… then built a house in Franklin (near West Haven)… found a sweet deal on a house in Spring Hill (on the Williamson County side)… and bought property in Leipers Fork (which has a Franklin, TN address) for our log home retirement dream home.
So we're pretty familiar with Williamson County and what it's like to live in each of those Williamson County communities.
We currently live in Spring Hill TN and we love it!
If you're thinking of moving to one of the Nashville suburbs and you're not sure which one to pick, I think you're missing out if you don't at least consider Spring Hill. Here's why…
10 Reasons We Love Spring Hill TN
More house for the money… and good resale value.
Same great school system that you always hear about in Franklin and Brentwood. (The Williamson County school system always has the best test scores; here are the Spring Hill schools.)
Cheaper gas prices. (Often a dime less than nearby Franklin and Columbia TN gas prices!)
Cost of living is lower than other Nashville suburbs. (That's in addition to Tennessee's cost of living already being among the lowest in the U.S. for these reasons.)
Plenty of grocery store options (Publix – 2 of them, Kroger – 2 of them, Food Lion, plus a Super Target and Walmart).
Close to I-65. (Much easier to hop on the Interstate than when we lived closer to Nashville in west Franklin.)
Several nice parks for kids and walking/jogging… and a couple of dog parks! (Our favorite is the Jerry Erwin Park near the Maury/Williamson County line because of the jogging/walking track next to the Spring Hill Battlefield — which is great exercise for the dog, and me. We also enjoy the Evans Park dog park and the Mars Petcare / Thompson Station dog park.)
Plenty of stores and restaurants to choose from (see below).
Low crime rate.
Neighborly neighbors. (Moreso than the other parts of Williamson County we've lived in.)
According to AreaVibes, the only Tennessee towns that rank higher than Spring Hill TN are Brentwood TN and Belle Meade TN — but just by 1 or 2 points (out of 100). So that's about as close to perfect as you can get!
With a population of just over 30,000, Spring Hill is a great suburb for residents who want a safe, laid-back environment with plenty of amenities. Home buyers have a range of options, from chic modern condos to cozy farmhouse and craftsman style homes. Hit the links at the King's Creek Golf Club, or enjoy the playground and walking trails at Harvey Park. Local events like Pickin' in the Park are a great way to get to know your neighbors over live music and delicious food.

~ Source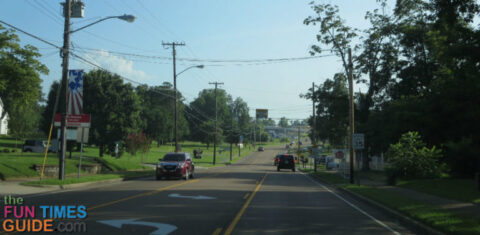 We've always felt like Spring Hill is our little secret that few people know about. For the past several years, whenever we say that we live in Spring Hill, people often say, "Oh Springfield? That's far!" And we have to explain no… Spring Hill… it's just south of Franklin. To which they always reply, "Oh yeah, that's where the Saturn plant was." (Now it's the GM auto plant.)
The fact that people who live in Nashville are more familiar with Springfield TN (which is farther away) than Spring Hill TN is shocking to me.
But lately, people are starting to see Spring Hill for the hidden gem that it is: one of Nashville's best suburbs… especially for young couples!
Everything You Need Within Minutes Of Your House
I mostly like that Spring Hill is a quaint, family-oriented community where everything you could possibly need is right near your home — from haircuts to chiropractors, dentists, doctors, groceries, liquor stores, hospitals, and department stores. Even a brand new movie theater… and yes, the movies showing on 12 screens are new releases!
For us, there's really no reason to drive to Nashville (or even Franklin or Cool Springs) anymore because all of our favorite places are within 5 minutes of our house.
Spring Hill's 2 department stores (Target and Walmart) and 2 home improvement stores (Lowes and Home Depot) take care of most of our needs. Combine that with some decent clothing stores (Maurices, Kohl's, Marshall's, Ross), and a boatload of vintage & consignment clothing shops… and there's really no need to leave town to buy something.
I do still go to Cool Springs semi-frequently for one thing: Costco. I love me some Costco! There are 2 great routes to get there: one is a little more scenic and off the beaten path, the other is highway all the way. Either way, it only takes about 15 minutes to get there from the Williamson County side of Spring Hill.
And just to give you a good idea of the drive times, it takes about…
Restaurants In Spring Hill TN
I'm amazed every time I think of the sheer number of restaurants that exist in Spring Hill… our "tiny" little town of Spring Hill.
Here's a brief rundown:
Any Downsides?
By far, the most frustrating part about living in Spring Hill is the traffic on Main Street itself.
Main Street (U.S. 31) is the 2-lane road that passes through Spring Hill TN in between Franklin TN and Columbia TN.
That said, as long as you live on either end of Spring Hill — the south end which is Williamson County (where we live) or the north end which is Maury County (where the GM Spring Hill Plant is) — you shouldn't get stuck in traffic.
There are a few backroads you can take to avoid the traffic on Main Street. Or just try to go out during non-peak hours, like we do. (We both work from home, so we're pretty flexible.) But truthfully, it's only a few miles long where it's usually backed up through Spring Hill, so just give yourself an extra 10-15 minutes and you'll get where you need to be on time.
Since it's such a tiny town to pass through, it seems much worse than it really is — when you're caught up in it (and you're used to it taking no time at all to get from point A to point B at other times of the day).
My advice to avoid the bulk of the traffic problems (which they're fixing by widening the roads and adding more stoplights) is to make sure your Spring Hill residence is on the far north side where 840 is (which connects with I-65), or the far south side where Saturn Parkway is (which also connects with I-65). That way, you've always got a quick way in and out of Spring Hill.
For what it's worth, rush hour commutes from Spring Hill to Cool Springs, Franklin, Brentwood, or Nashville (heading north on I-65) aren't very bad at all these days. That's because they recently widened I-65 from Spring Hill to Franklin, eliminating most of the congestion. (I used to commute to & from downtown Nashville every day. It was a huge chore with bumper-to-bumper traffic a constant sight during rush hour, but these days… not so much!)
And finally, traffic-wise… one of my most favorite things in the world to do is drive in the country, where there's very little traffic and the road is mostly your own.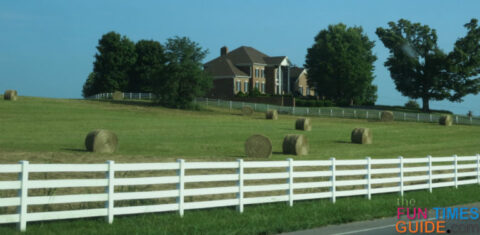 From Spring Hill, the beautiful countryside is just a couple miles away:
Spring Hill Real Estate
There are lots of great homes for sale in Spring Hill TN right now — especially brand new homes. But I'd encourage you to grab one quick!
This little secret of a town isn't going to stay a secret much longer.
Here's a list of all the neighborhoods in Spring Hill where homes are currently for sale.
In Tennessee, you can find some of the most inexpensive housing in the U.S. Although the median home value in Tennessee is a little over $120,000, in some areas like Union City and Humboldt you can easily find a nice, single family home for around $60,000. Property taxes are also low, with the median rate at 0.68%. For someone who works from home or is retired, and is seeking a lower cost life style, Tennessee is certainly an option worth checking out.

~ Source
Spring Hill TN Ranks High In These Ways
Okay, so you don't just need to take my word for it.
Spring Hill is starting to appear on more and more "best of" lists. You know, the ones that are typically based on "livability" studies, cost of living, crime rate, etc.
Here's a sampler:
---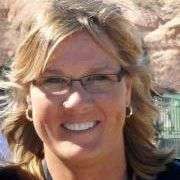 We moved from Florida to Tennessee in 2001. All signs point to the fact that we will probably retire here — by choice. We L O V E Nashville! Our favorite places to live are just south of the City — we've had houses in Brentwood, Franklin, and Spring Hill. And we have properties in Leipers Fork, Cookeville, and Lewisburg. This site is where I share my best tips for moving your family to Nashville and/or visiting Nashville for the first time — with the ultimate goal of helping you find fun things to do in Williamson County and Davidson County. When I'm not out & about enjoying the Nashville area, you'll find me at the corner of Good News & Fun Times as publisher of The Fun Times Guide (32 fun & helpful websites). To date, I've written over 500 articles on this site! Many of them have upwards of 100K shares.