This post may contain affiliate links. If you buy thru these links, we may earn a commission at no additional cost to you.
---
From the day I first heard Ashley Cleveland singing traditional hymns in a style all her own, I was hooked.
It was after we saw Ashley perform at BCC that Jim and I both said, "We need to learn more about her. And we should see if she's got a CD of her singing hymns."
That was over a year ago, and we did get to know Ashley Cleveland and her music quite well. But no, there was no CD on which Ashley rocked out traditional hymns… yet.
NOW there is.
Men And Angels Say
Days after Ashley Cleveland's new hymns album called Men and Angels Say went on sale, we ordered a copy through her website.
As a bonus, the site indicated that all orders placed before a certain date would receive "a free handmade cross".
The day our CD arrived in the mail, we couldn't wait to break into it and start jamming out. And, to our surprise, the handmade cross was a major plus for me. It's so cool. I wanted to order another CD just to get another cool cross. (I wondered if I might happen to get another color — so I could alternate.)
Now, to the music…
Awesome — as predicted. As good, or better than I'd hoped.
While I didn't know them all by title alone, every single song was one I'd heard before. (Most from my days spent in "traditional churches".) But… I'd never heard them this way before!
Ashley does such a great job of sweeping you off your feet, out of the crazy day you've just experienced, and into such a peaceful state of tranquility — by her voice alone.
Her voice is strong. This girl can carry any note virtually anywhere she wants to go!
My personal favorites:
Jim's faves:
…because they're real bluesy.
Jim says we'd be remiss if we didn't give Ashley's hubby (and producer) Kenny Greenberg some props for the production quality on this one. The sound and mixing on this CD are impeccable! I could even "hear" her smile on one song… too cool.
The first thing I said when the last song on the CD came to an end: "So where's Volume II?"
Looking for another take on Ashley's Men & Angels CD?… Here's another great review. Truth is, she's received nothing but glowing reviews for this album.
…You go girl!
Noted on Ashley's website:
Extended through the end of March! Purchase Men and Angels Say and we will include a handmade cross and a card from Ashley at no extra charge. This would make a neat Easter gift, especially since it includes Ashley's awesome rendition of "Christ the Lord is Risen Today!" If you indicate on the order form, we will send it to a friend for you.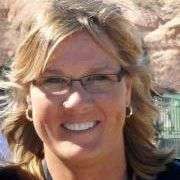 We moved from Florida to Tennessee in 2001. All signs point to the fact that we will probably retire here — by choice. We L O V E Nashville! Our favorite places to live are just south of the City — we've had houses in Brentwood, Franklin, and Spring Hill. And we have properties in Leipers Fork, Cookeville, and Lewisburg. This site is where I share my best tips for moving your family to Nashville and/or visiting Nashville for the first time — with the ultimate goal of helping you find fun things to do in Williamson County and Davidson County. When I'm not out & about enjoying the Nashville area, you'll find me at the corner of Good News & Fun Times as publisher of The Fun Times Guide (32 fun & helpful websites). To date, I've written over 500 articles on this site! Many of them have upwards of 100K shares.