Julio Iglesias, Jr. made all the girls swoon on this particular night at the Wildhorse Saloon.
That's right, Julio Iglesias Junior has "Gone Country".
Now, he's striving to be the one (of 7 celebs competing for the chance) who is awarded a Country Music deal.
Oh, he's a charmer alright! He definitely had every girl's attention from the moment he stepped on stage — until the next celeb took a turn at the taping of the season finale for "Gone Country".
Yep, I thought Julio was pretty laid back and easy-going on this night. He seemed a little star-struck himself, if you ask me.
Some photos I took: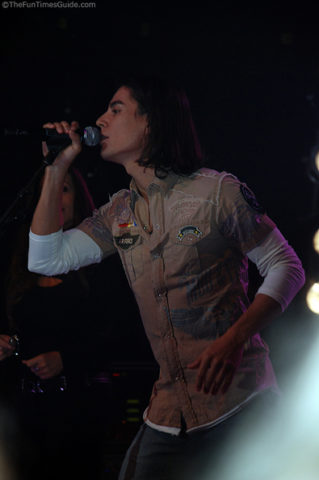 ...