This post may contain affiliate links. If you buy thru these links, we may earn a commission at no additional cost to you.
---
Well, well… it looks like the "new neighbors" who moved in next door to us are none other than big-time Canadian singer/songwriter Johnny Reid, along with his beautiful wife and 2 adorable young sons!
Jim and I were out working in the yard this past weekend, when he came over and introduced himself — AND thanked us for putting the pressure on him to get out there and mow. (We share a front yard and "common area" with him, so whenever one of us mows, the other feels inclined to get out there and mow their half too.)
Aside from the very strong accent (he's originally from Scotland), Johnny Reid is just as down-to-earth as any other guy in the neighborhood. Maybe moreso. He seems to be genuinely happy and proud to be here. He dotes on his wife and kids like none other. And he's got a huge smile upon his face 24/7. Ya gotta love that.
When he said he was a songwriter, Jim asked him the natural question, "Oh, have you ever played at the Bluebird?"
He said, "As a matter of fact, I'm scheduled to play there April 26th."
So I whipped out my hand-dandy little Bluebird Schedule and found this:
Tuesday, April 26th 6:30 In The Round w/Turk McNamara, Dylan Altman, Johnny Reid, Morry Trent, no cover. Early shows at the Bluebird feature the best up and coming songwriters.
Well, if it isn't a small world after all…
Here's a video of Johnny Reid singing "You Still Own Me"!
Naturally, the "researcher" in me decided to poke around the Internet to see what I could find about this new-to-me singer/songwriter named Johnny Reid.
Turns out, Johnny has made it big as a Country singer and songwriter in Canada. He's been in the Nashville area for a couple years now.
Since he just bought a house here, it looks like he plans to stay in the States for awhile and try to make a go at it as a songwriter here too.
If he's half as good as his fans say he is, then Nashville (more specifically, Franklin) should be proud to have this gem in sight.
I, for one, look forward to getting to know our new neighbors better, and sampling some of Johnny Reid's music.
P.S. I remember asking Jim yesterday, "Did you notice when he was mowing the lawn, he was singing at the top of his lungs the whole time?" (We had no idea of the caliber of his work and his far-reaching appeal to fans of all ages at the time.)
Here's what others are saying about Johnny Reid…
On the CMT Canada Message Boards:
If you haven't heard of Johnny Reid….you will. I've been a fan since 2000 when I first saw Johnny at a bar in Toronto. He is an amazing songwriter and singer. He puts his thoughts to words and music and then belts it out so you feel it right down to your toes!!!
"Missing An Angel" is a ballad and should be Johnny's next single….if he listens to his fans. It is a beautiful song that he wrote for his wife. Johnny writes from experience, from the heart. I admire anyone who can put their thoughts and feelings out there for the world to share.
Everyone needs to meet Johnny Reid. You will not find a more kind and genuine person. He loves his family, his friends, his fans and he loves what he does for a living..that's why he has never given up!!! There is just no one I've seen live in along time that compares to Johnny Reid….and his voice…..even better live!!! He is one of the few artists you can say that about.
And, from Johnny Reid's website:
Reid knew he would eventually find success if he stayed true to himself and sang songs that he could belt out with emotion. "When you are feeding off the energy of the crowd, he says, and really feeling what you are singing in your heart, everyone connects.
For him, it has to feel authentic. "I could put on a cowboy hat and a big belt buckle," he says, "but it would be like trying to fit a square peg in a round hole. If I sing about what I've experienced and put my heart and soul into it, no one can ever question my credibility."
You go!… Go Johnny, Go. Go. Go!
Welcome to the neighborhood.
UPDATE#1 Check out some up-close-and-personal photos of Johnny Reid the night he performed at the Bluebird Cafe in Nashville, Tennessee.
UPDATE #2 Here's my review of "Born to Roll", Johnny's latest album.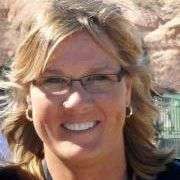 We moved from Florida to Tennessee in 2001. All signs point to the fact that we will probably retire here — by choice. We L O V E Nashville! Our favorite places to live are just south of the City — we've had houses in Brentwood, Franklin, and Spring Hill. And we have properties in Leipers Fork, Cookeville, and Lewisburg. This site is where I share my best tips for moving your family to Nashville and/or visiting Nashville for the first time — with the ultimate goal of helping you find fun things to do in Williamson County and Davidson County. When I'm not out & about enjoying the Nashville area, you'll find me at the corner of Good News & Fun Times as publisher of The Fun Times Guide (32 fun & helpful websites). To date, I've written over 500 articles on this site! Many of them have upwards of 100K shares.