This post may contain affiliate links. If you buy thru these links, we may earn a commission at no additional cost to you.
---
Following is a collection of Craig Wiseman photographs that we've taken at places like Puckett's Grocery in Leiper's Fork, the Bluebird Cafe, and a few other locations in & around Nashville.
First, some Craig Wiseman facts…
Craig Wiseman is one of the hottest songwriters around. He has penned hits for Tim McGraw, Brooks & Dunn, Montgomery Gentry, Trace Adkins, Phil Vassar, Lonestar, Kenny Chesney, Brooks & Dunn, Travis Tritt, Toby Keith, Faith Hill, Aaron Tippin, Lari White, Diamond Rio, Tracy Lawrence, Van Zant, Patty Loveless, John Michael Montgomery, Joe Diffee, LeAnn Rimes, Billy Ray Cyrus, and many many others.
More than 350 of Craig Wiseman's songs have been recorded, including well over 100 hit singles and 20+ making it into the No. 1 position.
His own independent publishing company is called Big Loud Publishing where the company's first cut (a smashing hit!) was Tim McGraw's "Live Like You Were Dying".
Craig's songwriting career began at the age of 24 when he was working for Roy Orbison. A song he penned, called "The Only One" appeared on Orbison's "Mystery Girl" album and became a hit.
At NSAI's song camp a few years back, Wiseman told us how he started as a songwriter. He had a local band and one member was Roy Orbison's son. While messing on guitars, they co-wrote a song… Craig didn't think much more about it. A few weeks later, Roy's son told him that Roy was cutting the song on his "Mystery Girl" album. That album sold a million copies with the radio hit "You Got It" but that was not the song written by Craig and Roy's son. Their song: Only One (Orbison/Wiseman). That was Craig's big break into the world of songwriting. Source
Videos of songwriter Craig Wiseman singing our faves…
Our Craig Wiseman photos…
Craig's A Happy-Go-Lucky Kinda Guy


Craig Wiseman at the Bluebird Cafe in Nashville, Tennessee.
Eyes Wide Closed


Craig Wiseman was performing at the Bluebird in Nashville 4/13/05 with Jeffrey Steele, Tony Mullins and Bob DiPiero. For a sampling of ALL the songs that he has written, along with a ton of other Craig Wiseman tidbits, check this out.
Up Close And Personal With Craig Wiseman


We were sitting in the front row (not that there IS a bad seat at the Bluebird Cafe!), so we were able to get some awesome up-close-and-personal shots of songwriter Craig Wiseman.
Here's Lookin At You, Craig!


Craig's looking down, but his future is really looking UP these days! He won so many awards this year for his song, "Live Like You Were Dyin". Craig Wiseman was voted "Songwriter of the Year"!
Happy Craig


It's hard to capture an actual "expression" on the face of Craig Wiseman. Here's his best "happy face"…
A Taste Of Humble Pie


Craig Wiseman's expression as fellow songwriters, Bob DiPiero, Tony Mullins, and Jeffrey Steele congratulate him on all his awards for songwriting this year.
Cheers, Craig!


Mid-way through the show, everyone starting drinking more. Craig requested a shot of Jagermeister and toasted to his friends and fellow songwriters, Jeffrey Steele, Tony Mullins, and Bob DiPiero.
He Sings From The Soul


An introspective moment for songwriter Craig Wiseman.
Sing It, Craig!


Singing songs in the round at the Bluebird Cafe: Craig Wiseman.
Calling All Craig Wiseman Fans!


If you're a REAL fan of award-winning songwriter, Craig Wiseman, then you'll enjoy this boatload of close up photos of him singing and playing the guitar at the Bluebird Cafe in Nashville, Tennessee.
Sing It Loud!


Craig Wiseman sings it loud and proud at the Bluebird Cafe in Nashville.
Craig Wiseman, Surprised?


Craig Wiseman takes his fame and fortune as a songwriter in stride…
See more of our Craig Wiseman photos.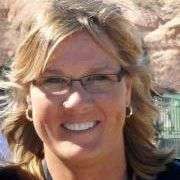 We moved from Florida to Tennessee in 2001. All signs point to the fact that we will probably retire here — by choice. We L O V E Nashville! Our favorite places to live are just south of the City — we've had houses in Brentwood, Franklin, and Spring Hill. And we have properties in Leipers Fork, Cookeville, and Lewisburg. This site is where I share my best tips for moving your family to Nashville and/or visiting Nashville for the first time — with the ultimate goal of helping you find fun things to do in Williamson County and Davidson County. When I'm not out & about enjoying the Nashville area, you'll find me at the corner of Good News & Fun Times as publisher of The Fun Times Guide (32 fun & helpful websites). To date, I've written over 500 articles on this site! Many of them have upwards of 100K shares.