This post may contain affiliate links. If you buy thru these links, we may earn a commission at no additional cost to you.
---
I actually got word that Franklin Cinema might be closing a few weeks ago from someone with ties to both sides (someone who works at Franklin Cinema and someone who was involved with the sale of the building), but I decided not to post any "rumors" at that time.
Now that it's public knowledge, and the facts have been revealed, I just want to share my $.02 on the closing of Franklin Cinema.
I'd be interested in hearing your thoughts as well.
Money, Money, Money, Money!
Naturally, it all comes down to money — both, the increasing cost of conducting business in Williamson County (especially in downtown Franklin) and the rising property values in these parts.
When the building was sold, rent for the folks at Franklin Cinema jumped from something like $4,000/mo. to something like $12,000/mo.
That's just how things go in the business world.
But Franklin residents like myself can't help but focus on the loss of a major icon in our town and how that loss will affect…
… our drives through downtown Franklin streets
… our walks through downtown Franklin in the evenings
… our family outings to downtown Franklin on the weekends
… and the overall feeling of the town if/when Franklin Cinema leaves
I believe that it is large, family-type establishments like Franklin Cinema which help give the town its wholesome, family- and community-oriented feel.
Is Franklin Becoming Less Family-Oriented?
All the expensive little shops (which seem to be multiplying the fastest) are nice, but for me, they're not practical. How often do you visit those shops?
A movie theater in downtown Franklin is practical.
As are the little eateries which line our quaint little streets.
We go to Franklin Cinema at least twice a month, and the same is true for the many restaurants & snack shops. It's easy to become a "regular" at those places!
I can't help but think, if Franklin Cinema leaves, the strong feeling of family and community will likely leave as well. And whatever takes its place probably bring more of a commercial feel to downtown Franklin instead.
We (the average, "non well-to-do" citizens of Franklin) can only hope that someone with a very big heart and very deep pockets will see the bigger picture when it comes to preserving downtown Franklin's character and charm for the sake of our families.
And please don't forget that the kids (including teenagers) need something to do in Franklin, too.
Suffice it to say that Franklin's residents would certainly feel the sting if Franklin Cinema were no more — especially those residents who live in the southwest quadrant of Franklin (where new subdivisions are spouting up like crazy… subdivisions filled with families… and lots of children of all ages!).
Change Is Good Though
I'm actually one of the few people who thinks that change (in anything) is good. So, just knowing that something — anything at all — is going to be changing at Franklin Cinema makes me smile.
Change prevents things from becoming stagnant. Change can effectively pull people (and businesses) out of their ruts, routines & comfort zones, and force them to try new things.
But, in my opinion, the kind of change that would be best for Franklin Cinema is simply a facelift.
It's no secret that it needs a good cleaning and painting (and air freshening!) on the inside. I'd venture to guess that Franklin residents would even be willing to shell out a few more dollars for their movie & dining experience at Franklin Cinema to help with such an effort.
And, while I don't know the numbers, I'm sure that they don't get nearly the traffic they wish they got at Franklin Cinema. I blame that on poor marketing and less-than-ideal movie viewing conditions inside. Plus, it's been obvious over the past year or so that the management there simply hasn't had an interest in improving the moviegoing experience for its patrons.
This was most obvious the day that Hollywood rolled into town for the premiere of the movie "Elizabethtown".
We were there — front & center. Plus, we went to a movie in the cinema the day before, and again a few days later.
There was no evidence that the management was interested in "perking things up a bit", even for the rich & famous who sat in the same Coke-stained seats and propped their feet on the same broken benches and were surrounded by the same stained walls and musty smells that we are each time we go to Franklin Cinema.
Franklin Cinema has only had 2 Hollywood movie premiers, and we were at both: Elizabethtown and Friday Night Lights.
What Franklin Cinema Needs
Personally, I think it would be a major travesty to the charming little town of Franklin, TN to close down Franklin Cinema. There's just too much potential.
If only it were "freshened up" a bit, I'm sure it would be even more popular than it already is. I can visualize Franklin Cinema as a happening, bustling hub for families and teenagers who choose Franklin Cinema as their destination for enjoying food & drinks (and maybe even some video games & such) before taking in a 2-hour movie.
I can also "see" Franklin neighbors spending a long time chit-chatting before the movie and kids excited to run into their friends at this downtown hub for family entertainment in Franklin, Tennessee.
Those are my dreams for Franklin Cinema's future.
In fact, every time we go to Franklin Cinema, Jim and I find ourselves chatting about the different enhancements we would like to do this place, if we owned it. (Of course, we are millionaires in this scenario!)
So, What Is There To Love About Franklin Cinema?
Trust me when I say, it's not the beer, or even the pizza, or even the fact that you can put your feet up on the benches in front of you while you watch a movie in comfort (…though that is quite nice!).
No, the main reason we love Franklin Cinema is because of its charm. Its character. And, it's old-timey nostalgic presence in a trendy modern little town which strives to hold tight to its historic value and notable landmarks.
It doesn't hurt that the movie ticket prices are reasonable ($7 for recent releases; $5 for matinees), and so is the "popcorn & soda combo"… just $8 for 2 large drinks and a large bucket of popcorn (refillable!). At other movie theaters, the food prices are at least double Franklin Cinema's!
And most of all, we enjoy running into familiar faces and enjoying small-talk in a calming and peaceful setting, smack dab in the center of downtown Franklin.
We are so proud to live in Franklin, Tennessee. I only hope that the business-minded people who are calling all the shots for Franklin Cinema's future keep people like us in mind.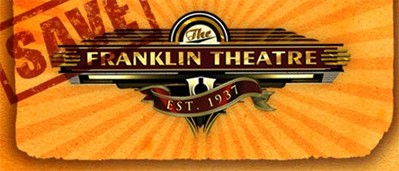 UPDATE: Closed!
The Franklin Cinema was established in 1936, and it officially closed its doors on January 7, 2007.
Read the official press release about the Heritage Foundation's purchase of the Franklin Cinema. (.pdf)
The last movies that played at the Cinema were Night at the Museum (starring Ben Stiller) and Charlotte's Web (starring a pig). These were family matinees being run during the Cinema's last week in operation.
More from The Heritage Foundation:
The Aim Is To Save The Theater

SaveTheFranklinTheater.org
Lots of updates, photos, and comments about the closing of Franklin Cinema and its future.

 
UPDATE: Re-Opened!
The Franklin Theater officially re-opened on June 1, 2011.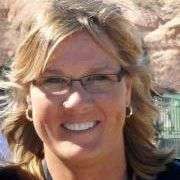 We moved from Florida to Tennessee in 2001. All signs point to the fact that we will probably retire here — by choice. We L O V E Nashville! Our favorite places to live are just south of the City — we've had houses in Brentwood, Franklin, and Spring Hill. And we have properties in Leipers Fork, Cookeville, and Lewisburg. This site is where I share my best tips for moving your family to Nashville and/or visiting Nashville for the first time — with the ultimate goal of helping you find fun things to do in Williamson County and Davidson County. When I'm not out & about enjoying the Nashville area, you'll find me at the corner of Good News & Fun Times as publisher of The Fun Times Guide (32 fun & helpful websites). To date, I've written over 500 articles on this site! Many of them have upwards of 100K shares.