This post may contain affiliate links. If you buy thru these links, we may earn a commission at no additional cost to you.
---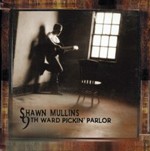 Okay, I'll admit it… I was a bit confused the first time I listened to Shawn's latest CD 9th Ward Pickin' Parlor.
It's bluesy (…which is good).
It's got lots of soul (…which is great).
And it's got a LOT of incredible mandolin (…which is my favorite on this album)… especially on "Homemade Wine".
"Chris Thile of Nickel Creek lays down a tasty mandolin on Homemade Wine." —Shawn Mullins
But it's also got some very unique sounding tunes that threw me completely for a loop.
Shawn's Parlor Songs That Confused Me
One in particular: "Solitaire".
I'm not talking about the words here… just the sound… and first impressions.
Listening to this song, I went right back to the 20's… or the 50's, with box radios and everything in black & white. It was so not-Shawn Mullins to me. Which is cool — because it just goes to show the diversity and depth of this multi-talented singer-songwriter. But it makes you pause a minute on first listen.
"Solitaire" sounded VERY bluesy, but it was also very mellow-dramatic… Broadway-like… Soul-brotha… (or sista)… Nora Jones kind of stuff to me.
But, after letting the CD replay over and over again in my car — to & from work each day — and at the office (in my headphones)… I have to say, this song kind of grew on me.
"Solitaire" is still not one of my favorites, but it's definitely worth a listen every time it comes up on random-play.
And then "All Fall Down"…
What the?!?…
It took me awhile to not only appreciate this song's slow, talky beginning, but also to grasp this song's meaning.
The words just aren't those you hear often in songs. Therefore, it's hard to "sing along"… or even hum along.
On first listen, it seemed more like a rebellious Alice in Wonderland/Humpty Dumpty song (which I'm sure is a credit to Shawn's own crafty play on words… and even greater evidence that I just don't "get it").
"The Queen leaned over the Rook and lost her heavy crown… and they all fall down… Kingdom come and Kingdom go…"
However, words aside, the instrumentals on this one are just incredible, so you can't help but like it. This song seems incredibly deep and probably has several inner-related meanings. (It's growing on me…)
So, how about the REST of the songs?…
Pickin' Perfection!
The remaining 11 songs are completely, 100% AMAZING. Earth-shatteringly, ground-breakingly one-of-a-kind I tell you! Each one is uniquely Shawn Mullins and of stellar quality — instrumentally, vocally, and literally.
However… (again, honesty is the best policy, right?) nothing about this album felt "right" or "comfortable" to my ears the very first time I listened to it.
Not that it sounded bad — quite the contrary — I'd say it's near musical perfection on many different levels.
But what caught me by surprise is the fact that it's not at all what I was expecting to hear from Shawn Mullins.
Ah well, it just took a couple of extra days for these new-sounding tunes to "click" for me.
Jim's still in the "I'm not sure I like" it phase. I told him to spend few more hours on the road one-on-one with Shawn belting out these tunes, and see if he doesn't have a change of opinion… I did.
After a week of listening to nothing but this CD (okay, maybe a little James Otto whenever we're in the other car, but only Shawn Mullins in the Jeep these days), I can honestly say this album is one of his best.
Overall, I appreciate seeing this side of Shawn. And just like everything else he's written, these songs are incredibly deep and you feel their meaning right at your core. (And you can't help but appreciate the story behind this CD.)
Finally, I just have to say this… If you're even remotely a fan of Shawn Mullins, you've gotta sign up for his fan newsletter. It arrives every week or so in your email, and it's top-notch — very classy. Not only that, but he usually starts the newsletter with a long personalized letter detailing what he's been up to over the past week or so.
Download These Shawn Mullins Songs
Now, skip right on over to Shawn's website, where you can download 2 full-length songs:
"To Beat The Devil" a song by Kris Kristofferson
"No Blue Sky" from 9th Ward Pickin' Parlor
…both are from his "live" performances, and both are truly AMAZING!
Here's the "Beautiful Wreck" video from 9th Ward Pickin' Parlor:
Shawn Mullins "Beautiful Wreck"
Lots more Shawn Mullins songs, videos & photos here …a growing collection.
UPDATE: Oh, and I predict that the song "Find Love" from 9th Ward Pickin' Parloer will one day wind up in a major motion picture. You'll hear it as the movie ends and the credits are rolling. Mark my words!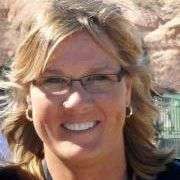 We moved from Florida to Tennessee in 2001. All signs point to the fact that we will probably retire here — by choice. We L O V E Nashville! Our favorite places to live are just south of the City — we've had houses in Brentwood, Franklin, and Spring Hill. And we have properties in Leipers Fork, Cookeville, and Lewisburg. This site is where I share my best tips for moving your family to Nashville and/or visiting Nashville for the first time — with the ultimate goal of helping you find fun things to do in Williamson County and Davidson County. When I'm not out & about enjoying the Nashville area, you'll find me at the corner of Good News & Fun Times as publisher of The Fun Times Guide (32 fun & helpful websites). To date, I've written over 500 articles on this site! Many of them have upwards of 100K shares.