This post may contain affiliate links. If you buy thru these links, we may earn a commission at no additional cost to you.
---
Whether you're new to Franklin, TN or just passing through… chances are you might want to get some recommendations from others before visiting a local business establishment for the first time. Especially if you're in need of a service that could be fairly expensive.
That's why we're providing this list of all our favorite places in Franklin, Tennessee (…including all of Williamson County).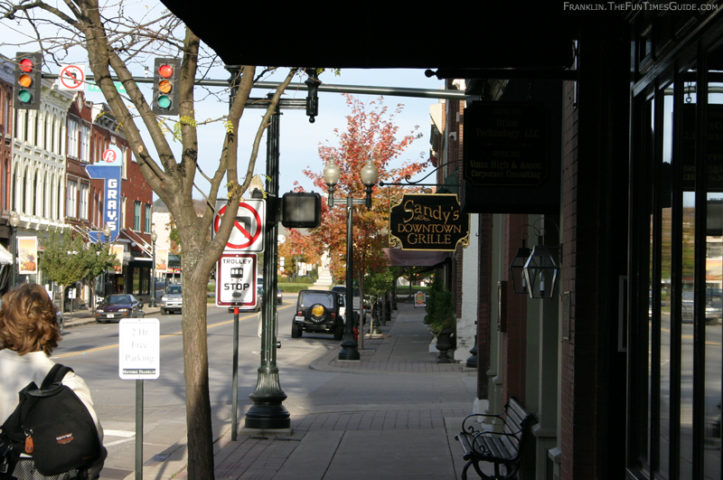 They have all gone above and beyond for us in terms of customer service.
The individuals and companies on this list are here because we, personally, have utilized their services on more than one occasion.
We will likely continue to do so.
And we feel strongly enough about them to recommend them to others. Period.
Okay, here we go…
Need tires or an oil change? Moody's is the place to go.
Your vehicle also needs regular oil changes, and Moody's is quick (very quick), inexpensive, and most of all: reliable! They don't do more than they're asked to do (e.g. they don't try to up-sell you). But if they notice something serious, you can be confident that they will let you know about.
In the 12+ years that we've lived here, we have taken 4 different vehicles (and one of our relative's cars) to a variety of auto repair shops in Franklin. Here, the auto repair shops tend to specialize in just one or two types of services — rather than acting as a "one-stop-shop" for all your automotive needs. You will find our other auto-related recommendations elsewhere on this list, but without a doubt, we wish that Moody's did it all! Moody's is the most up & up auto repair facility we've ever gone to. They're also the quickest — even when you "swing by" unannounced and hope to have your car done in an hour (or less). They're completely honest with you. I'd say Moody's is the most reliable service facility that we've ever visited (in any state!). Without naming names… another auto repair shop in town claimed that we needed new brakes on one of our vehicles. We took it to Moody's for a 2nd opinion, and they assured us that we had another 15,000 miles left on those brakes! True… we drove those miles before we eventually went back to Moody's for our new brakes.
If you need an accountant, Jason Grubbs, CPA is well-versed in both personal and corporate financial matters. He's incredibly honest, and has a keen eye for detail. And perhaps best of all: his turnaround time is quick!  We were recently talking about IRS audits with Jason, and he said in his 14 years of doing tax returns, averaging 300 tax returns each year, he's never had one be audited.  That's a pretty good track record… 4,200 tax returns and no audits!
Grocery stores (even major chains) come & go. And I don't really have a favorite supermarket per se, but I can attest to the fact that the Kroger on Columbia Avenue in Franklin is the cleanest, has the freshest food, and their deli doesn't over- or under-cook their stuff (like 2 of the other Krogers in this area do). My other favorite is the Publix on Hillsboro Road in Franklin — everyone who works there is so friendly (we're talking over-the-top friendly). The store is always clean. And my favorite thing is I can find new and usual items there, such as spices, sauces, etc. Oh, and they don't make you sign up for their store loyalty card to get good buys. In fact, they don't even have a store loyalty card, they simply utilize store ads (I recommend you check their website for specials before you go — it's easier than flipping through multiple pages of in-store fliers.)
When you're in the mood for a nice adult beverage, you'll need to find a liquor store. Del Rio Wine & Spirits is the best in town. Lowest prices. They're also the nicest guys in town. It's a little off the beaten path, yet it's still one of the busiest liquor stores I've ever been to. Looking for a place that's open late?… Holiday Wine & Spirits is our go-to liquor store when it's late and we suddenly find that we're out of Wild Turkey!
Need a drycleaner? Clean Threads is the way to go. They pick up and deliver — right to your door! No need to call 'em – they swing by your place every week. If your dry cleaning bag is by your door, they'll pick it up. If not, they drive onto the next home on their list.
The lowest gas prices in town are usually at one of 2 places:
1)  Mapco Mart (off of Mack Hatcher, next to LaHacienda on Hillsboro Road). This place is always hoppin'. They're one of the newest gas stations in town, and they've consistently had the lowest gas prices ever since opening day.

2) The brand-newest gas station in town is the Mapco Mart (on New Highway 96 near Westhaven). They usually keep their gas price in line with whatever the Daily's down the street has. BUT… they are known to dramatically lower their gas price — on a whim — sometimes just for a matter of hours. It's completely unpredictable.
You might think that the Post Office located smack-dab in the middle of downtown Franklin (at five points) would be the post office of choice around here. Nope. For several reasons (one being the fact that the employees at the downtown Franklin branch are all "sub-contractors" who don't appear to be very happy there), we prefer to drive a few more miles to utilize the services of the post office located on Oak Meadow Blvd. (near the Home Depot & Publix off of Highway 96).
When we're in a hurry and need to get something mailed right away (or FedEx'd, UPS'd, etc), we swing by a place called Goin Postal (near the Walgreens and Mapco at Downs Blvd. & New Highway 96). They are the nicest people. And, after you've been there a few times, they remember you!
One time, we got a phone call from George with a question about some packages we'd been sending out. This, despite the fact that we'd never introduced ourselves to any of the people there. The phone call was more of a courtesy than a necessity. ("I noticed that you've been sending a lot of items this way… did you know you could also send it out this way?…") He took the time look up our number in the phone book to try to save us money! They truly represent a small business in a small town — where you're always treated like family.

 
Got a dirty car and need a car wash? If you want to wash it yourself, Cameron's Spray & Shine is the best in town. You can pay by credit card, without having to get out of your car, or talk to an attendant. And you get a top-notch car wash that's touch-free & brushless. Plus, there are bays where you can hand-wash it yourself.
Want someone to wash your car for you?… We like Auto Wash Express (on Mallory Station, just off of Cool Springs Blvd.). They have a 48-hour rewash guarantee. Plus, they're fast and cheap… just $6 for an exterior wash.
Looking for a super-clean car, or some auto detailing work done on your vehicle? Details To Go has always made our vehicles look better than brand new. We always took our vehicles there before we sold them. They can make your old car look like NEW!
Since we moved a little further south, we found Scott at 5 Star Reflections Auto Detailing to be super organized, super detailed, and super professional. The cars he works on look amazing! Prices are a little high, but fair for the amount of work that he puts into it. The best part: he'll come to you, or do the work at his shop in Spring Hill, TN. In the past, we've only utilized auto detail companies prior to selling our vehicles. But we recently purchased 2 new cars, so now we're considering using his maintenance package to keep our vehicles looking brand new year-round.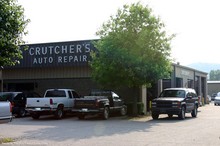 If you need some extensive auto repairs done on your vehicle, Crutchers Auto Repair is another mom & pop business that is above par on everything they do. They're among the friendliest in town. I needed them to tow my vehicle to their shop for a serious repair once. Mr. Crutcher himself was there in a matter of minutes. Their prices were even lower than we thought they'd be for the amount of work we had done. Plus, Mrs. Crutcher called us several times to give us helpful updates on the progress they were making on our car. (It was only there one day).
Got a dog?  Then do your dog a favor and get some real dog bones (cheap!) from the butcher. The best prices in town are actually just past Franklin — on Murfreesboro Road/Highway 96 in College Grove, TN. At C & F Meat Company (just 12 miles east of the I-65/Old Highway 96 interchange), you can get fresh dog bones (big ones too!) for 50-cents a pound. And when they have a bunch on hand, they run specials even lower than that!
We have utilized the services of 2 different professional lawn care companies before. They were both good, but eventually both became lax in their services and we didn't feel we were getting the quality of lawn care that we were paying for. That said, I have to give props to Second Nature.  When we wrote a letter explaining why we were canceling our service with them (after 2+ months of frustration from inadequate lawn care), we received a personal letter from Steve White at Second Nature acknowledging the poor service we'd been receiving and explaining that it was due to a unusual amount of turnover during those last few months. (Understandable.)
Here's what he wrote:
I received your letter dated Dec. 9, 2007 regarding your lawn care service (or lack of) and decided to respond to you and let you know that I have taken all the charges off your bill. I thank you for your letter. Three of the technicians that serviced your lawn are no longer with us due to character issues. Your situation is rare in that you were unfortunate enough to have all three on your property which gives resounding validity to your claims of being over-run by weeds. Please accept our (my) apology for poor service. Our team usually does an excellent job but occasionally, we have bad eggs. I hope you will not take your experience with us and apply it to our industry as a whole.  Most of our customers have great results with us. The lack of results with you is explainable albeit too late to salvage you as our customer. Again, I have cleared your account and am willing to do your Cycle 1 lawn care application for 2008 free as well, if you would like.
Respectfully,
Steve White
…A class act!!!!! A little honesty goes a long way, if you ask me.
To date, we haven't really spent any money on home upgrades before. But we recently had a new patio put in our backyard. Based on recommendations from a landscaper friend of ours, we headed straight to J & L Garden and Stone to pick out the pavers. They are a wonderful friendly family-owned company. We ask them to recommend someone who could do the work for us, and without hesitation they said: Brien DeGryse of Custom Hardscapes.
Brien came out the very next day to discuss the project and give us a quote. I have to say, it was a bit more expensive than if we'd purchased the materials (from say Home Depot, Lowe's or even J&L Stone) and then done the work ourselves, but it was well worth it! What would've taken us 2-3 weeks in our "spare time" only took Brien's crew 2 days (plus one day for clean-up and re-distributing all that dirt they had to dig up). Then, one corner of the patio was much higher than the rest (due to the layout of our backyard), and after the ground had settled a couple of months later, the pavers on that end started to separate a bit. Brien came out immediately, and it was fixed in a matter of hours. We plan to call Custom Hardscapes when we put a patio and other landscaping features in our new log home, as well.
Need to find a fun frame for a piece of artwork, a cool poster, or a fun photo? Or, if you just need to replace the glass (psst… always request non-glare!), or add a hook/hanger to the back, Hobby Lobby on Highway 96 in Franklin is the best place to start. (Michael's in Cool Springs is a close second.) I got extra-awesome personal attention from Charles in Hobby Lobby's framing department. I only asked for a $1 picture hanger to be put on the back of two 18×24 poster frames, but I got the posters inserted, the glass cleaned, bumpers added to the bottom corners so the frame wouldn't scratch the wall, and he put the hanger exactly where I needed it (in order to hang properly between 2 other photos on the same wall. Plus, I enjoyed chatting with Charles while he worked on my order.
Speaking of posters and unique artwork… if you're looking for something fun with a Nashville flair, you've got to pay a visit to the Spirit of Nashville gift shop inside the Anderson Design Group's office building: 116 29th Avenue North, Nashville TN 37203
We initially heard about Spirit of Nashville shop after the May 2010 Nashville flood. They had created 2 limited edition poster prints to commemorate the community spirit that symbolized the rescue and rebuilding efforts around here. We bought those 2 posters, plus another huge print — seen in this photo taken inside our home.
The best part about this gift shop: they have much more than just posters & prints. For example, they have leather pillows with Nashville designs on them (I'm dying to have one!), gift baskets with Nashville goodies in them (great as holiday gifts too), postcards, magnets, t-shirts, and more. Most of their stuff looks really rustic, yet classic.
If you're moving to the area, then you'll probably need a Realtor. Vanessa Stalets with RE/MAX sold our house in Franklin, TN practically overnight! She also does an amazing job finding homes for her clients. She's great to work with, honest, and fair. She doesn't hesitate to go above and beyond to make sure you're happy. As for selling our home, her 3D panoramic video really helped!
Buying a new car? We recently traded in our 2 older vehicles for 2 brand new ones. We bought our Jeep Grand Cherokee SUV from Chrysler Dodge Jeep Ram of Franklin. And we bought our Ford F150 Lariat pickup truck from Sloan Ford in Columbia, TN. Had a great buying experience at both, but especially at the Ford dealership. At Ford, things went so smoothly, and we didn't feel "pressured" or like they were trying to upsell us anything at all. We called all the shots and got exactly what we wanted. They worked at our pace and were the kindest salesmen we've ever dealt with. At Jeep, we also got exactly what we wanted, but the sales process was a little bit more "salesy" and the finance guy keep trying to upsell us. Aside from that, all of our oil changes and routine service at the Jeep dealership have been flawless, and the people there are super friendly — so no complaints.
Need a home mortgage? Re-financing your house? We recently re-financed our home and we were referred to Andrew Heisley at Accurate Mortgage. The entire process could not have been quicker… or smoother. From our first phone call to Andrew to our closing date, it was only a matter of days — not weeks! We've done this before with other companies and other reps, and it's never gone this smoothly before. Andrew went above and beyond to close the deal quickly and professionally. We couldn't be happier.
More great tips for new residents: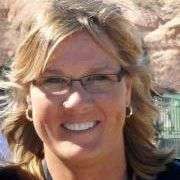 We moved from Florida to Tennessee in 2001. All signs point to the fact that we will probably retire here — by choice. We L O V E Nashville! Our favorite places to live are just south of the City — we've had houses in Brentwood, Franklin, and Spring Hill. And we have properties in Leipers Fork, Cookeville, and Lewisburg. This site is where I share my best tips for moving your family to Nashville and/or visiting Nashville for the first time — with the ultimate goal of helping you find fun things to do in Williamson County and Davidson County. When I'm not out & about enjoying the Nashville area, you'll find me at the corner of Good News & Fun Times as publisher of The Fun Times Guide (32 fun & helpful websites). To date, I've written over 500 articles on this site! Many of them have upwards of 100K shares.