This post may contain affiliate links. If you buy thru these links, we may earn a commission at no additional cost to you.
---
We moved to Nashville, Tennessee in 2001 from Pensacola, Florida.
We rented a big house on the Williamson/Davidson county line that was actually in the town of Brentwood. Lived there for a year until we finished building our new house.
Our new home is located in Franklin, Tennessee.
It was built by Ryan Homes in "record time" (only 72 days!), and we've been really happy with all aspects of our first home together. It's the "Harpeth" plan. (I know when I was looking at new houses, it always helped to know which floor plan I was looking at.)
Here are photos taken while we were building our home in Franklin, TN.
Why Franklin?
We chose to build in Franklin, Tennessee because the property values continued to appreciate and the outlook remained strong for this area.
Specifically: Williamson County was ranked the "9th wealthiest county in the U.S." and the "3rd highest county in the U.S. for economic growth potential". It is also strategically positioned within Nashville's growth corridor (along I-65 the 840 outer loop, and the Mack Hatcher connector).
When we bought, there were 805 homes for sale in the town of Franklin (17 in our particular subdivision). Houses in Franklin ranged from $76,000 to $12.5 million (average $436,000).
Check this out!… 37064 is the HOTTEST Zip Code in Tennessee!
In the end, the house we BUILT in Franklin, Tennessee cost us less per month than the house we were RENTING in Brentwood, Tennessee.
Our Favorite Things About Franklin, Tennessee
Every day we feel fortunate to live in the town of Franklin, Tennessee. It's a small, quaint town with a very big community and family feel. It's quite historic, and the town leaders have done a great job preserving Franklin's past for us and future generations to enjoy!
For us, Franklin is just far enough away from the hustle and bustle of downtown metro Nashville, yet close enough to everything there is to see and do.
Some of our favorites:
Some things we think the town of Franklin needs:
1. A Smoothie King! (We wish we didn't have to drive to Cool Springs to get our smoothie fix.)
2. Even more outdoor cafes & street-side park benches. (It's becoming more and more "quaint" every day – thanks, Franklin businesses!)
3. Regular, well publicized community-wide activities in the many area parks. (Alas, this is getting a little better.)
4. A skateboard park (…Finally, there is one!)
Our Favorite Places In The Nashville Area
One of our favorite things about the city of Nashville is the fact that it's a huge metropolitan city with lots of state-of-the-art resources and facilities, yet it still maintains that community-feel that gives Nashville its charm.
It's not hard to get in and out of the city. In fact, you can get virtually anywhere within Tennessee in a day's drive or less. And you can get to tons of other popular places outside of Tennessee within 8 hours or less.
And did you know that Tennessee touches 8 other states? That's more than any other state in the Union. They say that 2/3rds of the country is within a 1-day drive of our state!
There's also a lot to see and do around Nashville, Music City USA.
Some of our favorites:
And, believe it or not, we live in the Bible belt… and Nashville is "the buckle". In fact, there are more churches per capita in Nashville than in any other city in America. Guess it only makes sense that we finally found a great church that we actually look forward to going to!
Check out some of the places we've lived in the past…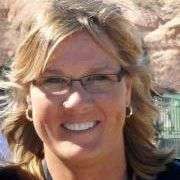 We moved from Florida to Tennessee in 2001. All signs point to the fact that we will probably retire here — by choice. We L O V E Nashville! Our favorite places to live are just south of the City — we've had houses in Brentwood, Franklin, and Spring Hill. And we have properties in Leipers Fork, Cookeville, and Lewisburg. This site is where I share my best tips for moving your family to Nashville and/or visiting Nashville for the first time — with the ultimate goal of helping you find fun things to do in Williamson County and Davidson County. When I'm not out & about enjoying the Nashville area, you'll find me at the corner of Good News & Fun Times as publisher of The Fun Times Guide (32 fun & helpful websites). To date, I've written over 500 articles on this site! Many of them have upwards of 100K shares.