This post may contain affiliate links. If you buy thru these links, we may earn a commission at no additional cost to you.
---
If nothing else, but for the humor in it all…
Those who know us well might get a few laughs from these early jobs we once held. You might say we've had "interesting" career paths!
Lynnette:
Peru Trust Company Bank

(verified that signatures on personal checks matched the signature cards, then filed all the checks numerically; first "real" job – 9th grade)

 

Arby's (drive-thru cashier – it was a fun way to interact with the customers)

 

Noble Roman's Pizza (yes, I've tossed a few pies in the air in my day!)

 

ClassNotes

(sold my notes from college classes at IU to a company that sold them to people who were too lazy actually attend the classes)

 

Women's Wheels

(dispatcher/driver for a free ride service for women at night on the IU campus)

 

Psychology Department at IU (paid guinnea pig for the research department's "experiment of the moment")

 

Cedar Point (sold gold-by-the-inch necklaces & bracelets and was top salesperson for the summer!)

 

Texas Tech University (academic advisor for undergraduate students)

 

Pit Stop convenience store (part time gig during grad school)

 

Paul Smith's College (Director of Alumni Relations – planned reunions & travelled with the President to meet with alumni across the U.S.)

 

University of Central Florida (Director of Member Services – devised marketing plans highlighting the benefits of joining the alumni association)

 

The ZOO at Gulf Breeze (Assistant to the President, plus website content, some marketing, and all HR duties)

 

Tristan Realty (beachfront property rental job that quickly turned into "supervisor of housekeeping" when all their maids quit… as did I!)

 

University of West Florida (System Administrator for Development & Alumni Relations – basically the computer guru for the office and keeper of the database for UWF alumni and donors)

 

About.com (paid to write content and design a website about Pensacola Florida – site now defunct, but they still reference us here)

 

Cool Springs Animal Hospital (front desk veterinary assistant where I learned more than I could've imagined about emergency medicine, animal health care & trauma)

 

PitPass Souvenir Programs (responsible for writing all copy for a 56-page bimonthly magazine, researching all data pertaining to drag racing and motorsports in general, and editing the magazine's layout and design)

 

State of TN Senate (proofreader/editor for all bills, resolutions & amendments)

 

One-hour photo lab (learned a lot about photo developing; seemed more like a hobby than a job)

 

About.com (researched links & wrote articles for Jim's 4wheeldrive site)

 

State of TN Senate (Electronic Journal Clerk – basically a glorified court reporter who gets a lot of "face time" on TV)
Jim:
Sold Fort Lauderdale Sun-Sentinel newspaper subscriptions door-to-door (a man in a van would come by daily to pick all us kids up & drop us off in different neighborhoods; my first "real" job – 7th grade)

 

Bonanza (taught me everything I know about cooking and cleaning)

 

Chicken Unlimited

(a cook — we got to take home the best leftovers)

 

Taco Bell (where I discovered I like Pepsi better than Coke… back when Tacos were $.29 each!)

 

Professional Litho (this is where I first got ink in my veins & learned the trade of printing – all aspects)

 

National Energy Products Telemarketing

(a part-time gig as an appointment setter for house products – where I learned how to deal with rejection)

 

Miller Press

(the top printer the the Southeast & oldest printer in Florida at the time)

 

Dolphin Press

(at the young age of 25 decided to try my hand at entrepreneurship by owning my own printing business)

 

Walker-Ross Printing Company (based in Rocky Mount, NC which is exactly 1/2 way between New York City and Miami, Florida)

 

Printing Concepts (as Production Manager, as long as everyone was mad at me, I knew I was doing a good job!)

 

Hawk & Company

(selling men's clothing is a very hard sale…)

 

Maddox Marketing Group (the hardest and funnest job I ever had; where I learned that I have a knack for creative marketing and advertising)

 

Gannett Offset Nashville (my introduction to Music City, USA when I moved to Spring Hill, Tennessee to be my brother's roommate)

 

Paramount Miller Graphics (they are the guys downtown!)

 

Gannett Offset Pensacola (most beautiful city I ever worked in… AND the fishin' was good!)

 

Ambrose Printing Company (wore a lot of hats working for Nashville's oldest printer)

 

PitPass Souvenir Programs (publisher, creator, editor, and designer of a 56-page bimonthly magazine, including the solicitation of all advertising and on-site sales)

 

About.com (full-time Guide who wrote all articles for the 4wheeldrive site)

 

Trader Publishing Company (responsible for AutoTrader mags shipped all across the country)

 

Hoosier Thunder Motorsports (marketing & promotions for IHRA Funny Car driver, Terry McMillen)

 

Squeaky Wheel Marketing (website design, content management, and public relations for lots of race car teams, companies, and individuals)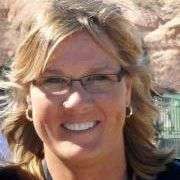 We moved from Florida to Tennessee in 2001. All signs point to the fact that we will probably retire here — by choice. We L O V E Nashville! Our favorite places to live are just south of the City — we've had houses in Brentwood, Franklin, and Spring Hill. And we have properties in Leipers Fork, Cookeville, and Lewisburg. This site is where I share my best tips for moving your family to Nashville and/or visiting Nashville for the first time — with the ultimate goal of helping you find fun things to do in Williamson County and Davidson County. When I'm not out & about enjoying the Nashville area, you'll find me at the corner of Good News & Fun Times as publisher of The Fun Times Guide (32 fun & helpful websites). To date, I've written over 500 articles on this site! Many of them have upwards of 100K shares.