This post may contain affiliate links. If you buy thru these links, we may earn a commission at no additional cost to you.
---
I'll admit this straight up…
Jim would probably write an entirely different review than me, when it comes to Johnny Reid's latest CD, Kicking Stones. (But the chances of him actually finding the time to sit down and write a review are quite slim, so instead you get my simplistic point of view — the facts, nothin' but the facts. I'll try to add Jim's thoughts here & there.)
You might recall that I thought Johnny Reid's previous album, "Born To Roll" was amazingly good, so it's going to be very hard for me to surpass the level of praise that I had for that CD.
That said, I really like this album.
I mostly enjoy listening to it when I'm on long drives — like the Natchez Trace Parkway, or just wandering about with no particular place to go.
That's precisely the type of music that's on "Kicking Stones" — slow, yet jazzy songs with a steady, catchy beat.
For me, most of the songs are "feel good" songs — tunes that just make you smile and feel happy to be alive. Here's a rundown of the songs from "Kicking Stones":
The song I always listen to first: Feelin' Alright
The song I always skip: Thank You
And Now For The Rest Of The Songs…
(from my most favorite to least favorite)
#1 Feelin' Alright Today — My personal favorite. (Jim's 3rd favorite: "It's got 'Summer' written all over it.") Soft and bluesy with a simple and sultry beat that you never want to end. Every time I hear this song, I picture Johnny on his backyard deck strumming his guitar while putting words to music. It reminds me of the day I spotted Johnny mowing his yard just days after he had moved into the neighborhood. He was belting out songs at the top of his lungs, all the while thinking the mower was probably drowning him out. (It wasn't. And the neighbors were thankful for that.)
#2 Kicking Stones — A completely introspective kind of song… It gives you a glimpse inside one man's life and how it comes full circle. My favorite line is toward the end "…With two boys of my own… they come running… they come laughin'… when I start singin'… they start dancin'… we go walkin'… hand in hand… kickin' stones." (Jim and I think alike here… this one rates #2 on both of our lists.)
#3 That Kind Of Lonely — It's kind of depressing, but we've all been there. And this song sorta makes you feel better. Plus, being a Tennessee girl, I can appreciate the emotion-filled line, "Feeling like Memphis, the night Elvis died." (This one is Jim's personal favorite from the album. He likes it because there's "a ton of blues and I'd love to hear Johnny play it in concert because I'm sure it would be rockin' with a slow blues solo on the lead guitar. On the CD it's just him and his guitar in a hotel room.)
#4 Darlin' — A classic song that's been recorded by musicians far and wide, yet I never knew the songwriter until now. This one was penned by Oscar Stuart Blandemer. It's a very nice head-boppin' kind of song. You kinda feel like you're sitting right there on an old wooden porch amidst a bunch of musicians playing 'in the round'.
#5 Out Of The Blue — A snappy feel-good song with a cheery beat. This one's all fun (…especially with the top down on the Jeep and not a care in the world).
#6 To The End Of The Road — Starts out acoustic — just a Johnny and his guitar — then it suddenly jams with some pretty varied instruments and just the right amount of background vocals.
#7 Love Sweet Love — starts jazzy with nice instrumentals and background vocals. This one's sugar sweet and simple. You can't help but want to sing along to this one.
#8 Which Way Is Home — I call this one "Wallace's song". Wallace is Johnny's beloved dog who is pictured in the liner notes for this song — two longtime buds just hanging out.
#9 What I Did For Love — This is another one of Johnny's "breathy" songs. (There were a couple on "Born To Roll".) His voice is always so full of expression… but that emotion gets turned up a notch when he ever-so-lightly adds this unique effect that makes his singing seem effortless.
#10 Thank You — I sure hope this song gets included in a movie, or played at weddings, or something else big… because you can tell Johnny put all of his heart and soul into it. It's a very deep and personal song.
Side Notes…
I wish they would've included the lyrics to all the songs in the liner notes. Just because I hate guessing.
And I could've sworn I heard Crystal Taliefero in the background on several tracks on this CD. But I didn't see her in the credits. Hmmm… (UPDATE: I asked Johnny and he said yes, that was Crystal's voice.)
According to Jim: "If the songs That Kind of Lonely, Feelin' Alright Tonight, and Kicking Stones don't chart high, then something's messed up!"
Be sure to check out Johnny Reid on YouTube. Lots of great videos and behind-the-scenes footage there.
Oh, and Jim says: "Make sure you tell everyone that Johnny Reid is on Pandora now, too!"
And in more Johnny Reid news… He's added a new section to the JohnnyReid.com website! It's called Johnny's Writing Blog. That's where Johnny shares "the stories behind the songs". How cool is that?!
So far, he's only talked about one song, but I sure hope he finds the time to add to his Writing Blog on a regular basis. That is why I enjoy songwriters so much… because they're so open and honest, and willing to share so much "behind the scenes" info with their fans. Thanks, Johnny Reid!
RELATED: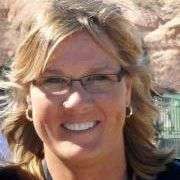 We moved from Florida to Tennessee in 2001. All signs point to the fact that we will probably retire here — by choice. We L O V E Nashville! Our favorite places to live are just south of the City — we've had houses in Brentwood, Franklin, and Spring Hill. And we have properties in Leipers Fork, Cookeville, and Lewisburg. This site is where I share my best tips for moving your family to Nashville and/or visiting Nashville for the first time — with the ultimate goal of helping you find fun things to do in Williamson County and Davidson County. When I'm not out & about enjoying the Nashville area, you'll find me at the corner of Good News & Fun Times as publisher of The Fun Times Guide (32 fun & helpful websites). To date, I've written over 500 articles on this site! Many of them have upwards of 100K shares.