This post may contain affiliate links. If you buy thru these links, we may earn a commission at no additional cost to you.
---
Penn Station is in the Bellevue area. While it's not all that close to Franklin, we've always felt it was worth the drive just to enjoy their Philly Cheesesteak sandwiches.
…That is, until we discovered Fat Mo's right here in Franklin and we discovered that their Philly Cheese Steak sandwiches are pretty good, too!
Listen to Bud Light's Real Men of Genius "Mr. Philly Cheese Steak Maker":
https://franklin.thefuntimesguide.com/files/Bud_Light_Real_Men_of_Genius_Mr_Philly_Cheese_Steak_Maker.mp3

Below, I've tried to cover the same points for each restaurant in the same order.
To compare apples-to-apples, and see how each one rates on the same thing, it might be easier to read #1 for Penn Station, then jump down to #1 for Fat Mo's.
Then, onto #2 for each, etc. etc.
Their Philly Cheesesteak is the freshest…
#1 Everything is prepared and cooked and cleaned right before your eyes. I like that. It's interesting to watch them prepare the contents of my sandwich alone on their big mega-grill.
#2 The ketchup is cold (actually "chilled"), even though it's left out on the counter all day

#3 Jim can't stand their tea (…and he's not too hard to please). But their fresh squeezed lemonade is to die for! That's what we both get.

#4 French fries are made from scratch, right before your eyes. They have a large bin of potatoes and they peel 'em and slice 'em about a dozen at a time — as needed. Then, when french fries are ordered, they place a large handful of fresh cut fries into the hot grease.

#5 Their fries are fatter and cooked to perfection (i.e. not over cooked, yet lightly browned)

#6 Usually, their bread (a long sub-sandwich loaf) is light-to-medium toasted on both sides. But lately, it's been a little too doughy for our liking.


#7 Usually, their sandwich is loaded to the gills with meat (and whatever else you want on it — like onions, mayo, banana peppers, cheese, etc.). But lately, it's been a little light on the meat and heavy on the cheese & onions.

#8 They don't have jalapenos, so we get banana peppers instead.

#9 After you place your order at the counter, you have a seat and enjoy your drink until they bring your order out to you.

#10 You always receive personal attention at Penn Station — even after you've been served. They make sure they don't run out of tea, straws, ice, and they're always checking to make sure you look like you're enjoying your meal.

#11 Inside, the restaurant is squeaky clean and cheery, and the workers are always friendly and seem genuinely happy to be working there.
We used to think Penn Station was da bomb when it came to finding "the perfect" Philly Cheesesteak sandwich in the Nashville area, but they've made some very subtle changes to their sandwiches these days, and we're not nearly as eager to drive all the way to Bellevue as we used to. We're glad that Fat Mo's moved into the town of Franklin, because it's not only closer to home, but, much to our surprise, their Philly Cheesesteak is also a bit tastier. (I still miss the thick-cut fries and fresh-squeezed lemonade from Penn Station though.)
Their Philly Cheesesteak is the tastiest…
#1 The front counter is completely separate from the kitchen area, so you don't really get to see how they prepare things, store things, or clean up.
#2 The ketchup is room temperature and gives me the impression that it's left out overnight for days (or weeks) and just keeps getting refilled
#3 Jim likes their iced tea (it tastes funny to me). I like their diet soda.
#4 French fries are available "regular" (haven't tried those yet) or "spicy" (our favorite). The spicy fries have a bit of a kick to them, but not too much. And they're a deep reddish brown color when cooked. (Similar to Hardee's curly fries.)
#5 Their fries are generally tender in the middle, but the outsides are usually crispy, if not too well-done.
#6 Usually, their bread (also a long sub-sandwich loaf) is lightly toasted on the inside only. It seems just about right. Though a little toasting on the outside too couldn't hurt.

#7 Their sandwiches always contain just the right amount of meat, combined with whatever else you want on it — like onions, mushrooms, mayo, cheese, etc.)
#8 They don't have banana peppers, so we get jalapenos instead. Unless you ask for "extra jalapenos" you won't get more than 2 or 3 on the whole sandwich!
#9 After you place your order at the counter, you have a seat and enjoy your drink until they shout your name and you go to the counter to get your oder.
#10 Need something (like more tea made, or Sweet & Low, or relish) after you've received your order?… Be prepared to wait. Once you've been served, they all hang out in the kitchen out back & only come to the front when they hear the front door open.
#11 Inside, the restaurant is one step above a bowling ally in terms of cleanliness & interior decor. I'm sure they try, but something about the place never looks very inviting. It seems to be a family-owned business, as the same friendly people are always there to take our order. Oh, and the ladies restroom never has toilet paper!
Coincidentally, both Penn Station and Fat Mo's have a television screen inside their restaurant. Without a doubt, Penn Station has the best choice of TV stations. There, you always get CNN "breaking news", as opposed to Jerry Springer "breaking noses" at Fat Mo's.
Restaurant Locations:
Penn Station East Coast Subs
7049 Highway 70 South
(Kroger Shopping Center)
Bellevue, TN 37221
(615) 673-0999
Other Penn Station Locations
Penn Station Menu
Fat Mo's
1203 Murfreesboro Road
(Alexander Plaza, near Hwy 96 & Royal Oaks Blvd)
Franklin, TN 37064
(615) 794-9314
Other Fat Mo's Locations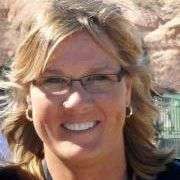 We moved from Florida to Tennessee in 2001. All signs point to the fact that we will probably retire here — by choice. We L O V E Nashville! Our favorite places to live are just south of the City — we've had houses in Brentwood, Franklin, and Spring Hill. And we have properties in Leipers Fork, Cookeville, and Lewisburg. This site is where I share my best tips for moving your family to Nashville and/or visiting Nashville for the first time — with the ultimate goal of helping you find fun things to do in Williamson County and Davidson County. When I'm not out & about enjoying the Nashville area, you'll find me at the corner of Good News & Fun Times as publisher of The Fun Times Guide (32 fun & helpful websites). To date, I've written over 500 articles on this site! Many of them have upwards of 100K shares.