This post may contain affiliate links. If you buy thru these links, we may earn a commission at no additional cost to you.
---
***Check out our fun photos and video footage from the movie premiere below ***
The premiere of the movie "Elizabethtown" took place last night here in Franklin, Tennessee. Surprisingly, there was very little pre-show publicity around here about the movie premiere taking place at Franklin Cinema.
The tiny town of Franklin has been the site of numerous TV commercials and music videos. This was only the 2nd Hollywood movie premiere to take place at Franklin Cinema.
Franklin Cinema has only hosted 2 Hollywood movie premieres in its day: "Friday Night Lights" on October 4, 2004 starring Tim McGraw and Billy Bob Thornton and "Elizabethtown" on September 18, 2005 starring Orlando Bloom and Kirsten Dunst. We were front and center for both!
UPDATE: The Franklin Cinema is closed for renovation.

ANOTHER UPDATE: Franklin Cinema reopened 4-1/2 years later as Franklin Theatre.
About The Elizabethtown Movie Premiere
Mostly in attendance — lining the red carpet leading up to Franklin Cinema — were diehard Orlando Bloom fans, as well as followers of the musicians that performed:
I Nine (a hot new band from Columbia, South Carolina); and
Patty Griffin (a classic singer/songwriter from Austin, Texas).
Each group performed one song that was also featured on the "Elizabethtown" soundtrack.
Everything was slated to begin at 4pm, so Jim and I made the decision to get there a little after 2pm. Thankfully, we scored the last good spot that was available.
Here's a tip: If you attend a movie premiere at Franklin Cinema in the future, take along a stepstool! We did, and we got some incredible views of the stars… It put us just high enough above the crowd, eliminating a lot of extraneous heads, waving hands, and elbows.
At the "Elizabethtown" movie premiere, we ended up taking over 400 photos!
Here are the best ones…
The pre-show activity kicked off with this huge movie tour bus backing up to the stage where I Nine and Patty Griffin were going to perform. Then a second bus was strategically placed on the other end of the Red Carpet. As much as they were used as backdrops for the red carpet event… they were also used to shield the stars from public view. As a result, a handful of really big celebrities were able to sneak into the movie theater unnoticed.
At first, Cameron Crowe appeared to be the only one on the bus, but then we witnessed a bunch of "shuffling" and "whisking" of people here & there.
It almost seemed as if they would divert everyone's attention away from "key areas" while stars slyly snuck inside the movie theater. Some examples: Michelle Branch, Ashley Judd…and another "mystery girl" in attendance — see below.
Even Cameron Crowe was star-struck!…
Here he is with his wife Nancy Wilson (from the music group, Heart) and taking pictures of the band, I Nine — whom you could tell he was incredibly proud of.
Here are our best photos of Nancy Wilson and Cameron Crowe in Franklin, Tennessee.
Let's Hear It For The Band
First, the bands went onstage to perform their songs from the movie's soundtrack…
I Nine got the party started. All of the members of this group have such charm and charisma… they made a lot of new fans on this day!
In addition to writing the script for Elizabethtown, Crowe also co-wrote one of the soundtrack's songs with his wife. I Nine, which recently signed to J Records, recorded "Same in Any Language" for the film. — CMT
Here are our best photos of I Nine in Franklin, TN.
Then, Patty Griffin wowed the crowd with her soulful sound. She might have had as many fans in attendance as Orlando Bloom did! (She also had a role in the movie, as well.)
Here are our best photos of Patty Griffin.
A Walk Down The Red Carpet
Finally, the stars started arriving…
First to arrive were the guitarists from Lynyrd Skynyrd… Gary Rossington a
nd Rickey Medlock.
Followed by Craig Morgan and his wife, Karen:
LeAnn Rimes showed up with her husband, Dean. She spent a lot of time signing autographs for her fans:
CMT's Katie Cook was there. (CMT hosted the day's events. There will even be a special on CMT in the near future showing highlights from the premiere of "Elizabethtown" at Franklin Cinema in Franklin, Tennessee.)
Clint Black made an appearance, but Lisa Hartman-Black was a no-show.
All the music stars in attendance were great, but everyone was DYING to see Orlando Bloom!… The crowd-pleaser for the night was Intern Adam from 107.5 The River in Nashville. He did a fine job of catering to the teeny-boppers in the crowd. Here, Intern Andy is phoning his "friend" Orlando Bloom to see when he's going to arrive:
Out of all the stars in attendance, Wynonna Judd probably spent the most time signing autographs for her fans. Which is certainly a good thing, but it took her forever to get down the red carpet!
Rebecca ("Bekka") Bramlett knocked the socks off of most guys in attendance. This hottie seemed to have the most fans, gave the most interviews, and had one of the perkiest personalities… and other parts!
Hmmmm, Brooks without Dunn… how is that possible? It was on THIS night! Kix Brooks was there, but Ronnie Dunn was nowhere in sight.
This was just too funny to pass up…
A self-proclaimed "Big Star":
UPDATE: I stand corrected. Big Star is a band that I was unfamiliar with until several readers pointed this out to me. Thx.
One of the last to arrive was Sara Evans, who was fun and friendly, signing autographs for all her fans. (But doesn't she know it's after Labor Day?  This much white all in one place really messes with the "white balance" on our cameras! he he)
Here are our best photos of Sara Evans in Franklin, TN.
Orlando Bloom & Kate Bosworth In Franklin, Tennessee
Finally… the star of the show and the last to arrive: Orlando Bloom! Co-star, Kirsten Dunst, was not at this Elizabethtown movie premiere. But Orlando Bloom's mystery woman was: Kate Bosworth!
Here are our best photos of Orlando Bloom and Kate Bosworth in Franklin Tennessee.
Only The Lucky Ones
While Orlando Bloom was still signing autographs out on the red carpet, "his people" were hand-picking young fans who got to go inside and watch the movie! These girls were among the lucky ones…
Who Are These People?

Okay, I'm sure I'm going to kick myself when someone tells me who these people are, but I can't identify the following "superstars".
They appeared to have some role in the movie Elizabethtown, but I could use your help confirming who these people are.
Anyone?…
UPDATE: According to Jeff (in the comments below), "the non blonde on the right is actually Judge Gloria Dumas. She is a General sessions Judge in Nashville in addition to being a Skynard Lady." And Jessica (below) added: "The 2 ladies at the bottom. One is married to the manager of Lynyrd Skynyrd and the one with long hair was a guest of Ricky from Skynyrd."
Parked behind the huge movie bus were these limousines and other cars with dark-tinted windows. This is the area where some of the movie stars were shuffled in and out of the theater — for the movie premiere of "Elizabethtown" at Franklin Cinema. However, most of the movie stars and music celebs actually took the long walk down the red carpet to enter the movie theater.
What I Learned Today:
If you liked this, you'll love…
UPDATE: See what Larry Birkhead was doing at the movie premiere in Franklin, Tennessee.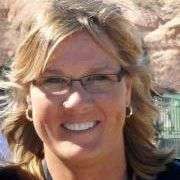 We moved from Florida to Tennessee in 2001. All signs point to the fact that we will probably retire here — by choice. We L O V E Nashville! Our favorite places to live are just south of the City — we've had houses in Brentwood, Franklin, and Spring Hill. And we have properties in Leipers Fork, Cookeville, and Lewisburg. This site is where I share my best tips for moving your family to Nashville and/or visiting Nashville for the first time — with the ultimate goal of helping you find fun things to do in Williamson County and Davidson County. When I'm not out & about enjoying the Nashville area, you'll find me at the corner of Good News & Fun Times as publisher of The Fun Times Guide (32 fun & helpful websites). To date, I've written over 500 articles on this site! Many of them have upwards of 100K shares.