This post may contain affiliate links. If you buy thru these links, we may earn a commission at no additional cost to you.
---
Today's post probably won't make sense to anyone other than my friend Suzie and myself (and any well-connected singer or songwriter out there).
Nevertheless, I present you with my very own Six Degrees of Separation with Crystal Taliefero — who, like me, got her start in Bloomington, Indiana before calling Nashville, Tennessee home!
The many layers of connection between Crystal Taliefero and myself are interesting. But my point of writing this post is… if she has impacted my life in this small way, then I know that she has touched thousands of others' lives just as much — probably even yours. (But you just didn't realize it.)
If you make it to the end (actually the middle of this post, just past the Six Degrees of Separation part), you'll see just how connected this singer/musician named Crystal Taliefero really is in the world of music.
Crystal Taliefero's Six Degrees Of Separation
Okay, here we go. See if any of these "connections" are true for you as well…
#1 – Henry Lee Summer
…lead singer in an IU party band, whose biggest hit was "I Wish I Had A Girl".
…he was one of the first artists Crystal Taliefero teamed up with in the town where I used to live and go to college: Bloomington, Indiana.
…I saw Henry Lee Summer perform a few times with my friend Suzie at outdoor concerts in Bloomington.
Henry Lee Summer lived in the same town as (and played at many of the same gigs as)…
#2 – John Mellencamp
…yes, many of us IU/Bloomington people still accidentally refer to him as John Cougar.
…Crystal Taliefero (also a fellow IU grad) has sung and performed several of John Mellencamp's albums, as well as on many of his tours.
…I've seen John Mellencamp many times, and I have even been to his house!
John Mellencamp is often mentioned in the same sentence with…
#3 – Bruce Springsteen
…including a quote of his own:
"For me or a Bruce Springsteen to sit up in our ivory towers and make comments about racism, well, we're not really in it, are we?"

— John Mellencamp
…Crystal Taliefero has played a key role in many of Bruce Springsteen's projects.
…I loved Bruce Springsteen when he was "the Boss" and saw him on his "Born in the USA" tour in Indianapolis.
Bruce Springsteen was the record holder for 10 sold-out shows at Madison Square Garden in one year, until…
#4 – Billy Joel
…performed at Madison Square Garden in 2006 and announced that it was his record-breaking 12th sold-out show of the year at MSG. Billy Joel surpassed his own goal again in 2015 with 13 sold-out shows in Madison Square Garden in one year. Then, on July 1, 2015, Billy Joel set the record for the most shows at the Garden by a single artist. It was his 65th show. The record was previously held by Elton John.
…The only artist Crystal Taliefero has performed longer with than John Mellencamp is Billy Joel.
John Mellencamp discovered Taliefero performing locally and convinced her to leave college in 1986 and join his touring band. She was subsequently invited to join the Billy Joel Band in 1989 when Joel put together a new band to record and tour behind the album Storm Front.

— Crystal Taliefero's website
…I saw Billy Joel in concert as part of his "River of Dreams" tour.
Billy Joel just so happened to be performing live in Nashville on the same day that one of our local faves…
#5 – Stacy Mitchhart
…was also performing in Nashville. It was April 21, 2001 — the day that Billy Joel and Elton John performed together on their Face to Face tour in Nashville. (By the way, Billy Joel and Stacy Mitchhart have both performed — separately — at the House of Blues as well, on different dates.)
…Stacy Mitchhart is well known locally as serving up "a shot 'o Blues fo yo ass" as the house band at Bourbon Street Blues & Boogie Bar in Nashville.
…Back in the day, Crystal Taliefero started producing Billy Joel's "live" stuff, and that has led to a whole string of other producing gigs, including this Stacy Mitchhart album.
…I've seen Stacy Mitchhart in Nashville more times than I can count.
Stacy Mitchhart has the same scratchy vocals as another local Nashville singer…
#6 – Johnny Reid
… and both are soulsy-Bluesy rockers at the core.
…Johnny Reid once gave me a demo version of his soon-to-be released album, and I quickly recognized that it was Crystal Taliefero's voice I was hearing in the backup vocals! (Small world.) I later learned that she toured with him on the Fire It Up tour.
…Johnny Reid happens to be my neighbor here in Nashville. He's best known as a Canadian award-winning singer who's captivating audiences of his own in the States.
More About Crystal Taliefero
What's this all about, you ask?…
Well, it seems that my days at IU (Indiana University) have led me full-circle to the one and only Crystal Taliefero here in Nashville.
Who is Crystal Taliefero?
Only the biggest name in backup singers on the planet! And more…
From the Indiana University Alumni Newsletter, her bio reads something like this:
Crystal Taliaferro, IU Soul Revue vocalist and instrumentalist performer with John Mellencamp, Bruce Springsteen, and Billy Joel
I guess I can say "I knew her when…" (though she hasn't got a clue who I am) — because I was first introduced to Crystal back in the days of Henry Lee Summer and John Cougar Mellencamp in 1987-88 when I was a college student at IU in Bloomington, Indiana.
My fellow IU friend, Suzie, and I were always captivated by the charisma and energy that Crystal brought to each show.
Trust me when I say, Crystal Taliefero steals the show with her soul-sista edge on background vocals. Plus, she's one of the most talented musicians I've ever seen — able to play a slew of different instruments in a single concert event!
What brings Crystal and I full circle is the fact that she and I both started our careers in Bloomington, Indiana after attending Indiana University… and… we both call Nashville, Tennessee home now where she and I both run our own successful companies!
Taliefero put her well-practiced adaptability to use after moving to Nashville in the mid '90s, parlaying her line of rock jobs into stints with major country names — including Brooks & Dunn and Garth Brooks. But the process of becoming a Nashvillian didn't come without its challenges either. Spurred by Springsteen to pursue her own music, Taliefero left New York to find fresh inspiration, a place to launch a studio, make music, and pursue a production career. She tried Los Angeles ("I just didn't like that environment"), Florida (too few young people) and Austin (too transient), then made her way to Atlanta into an open mic at an R&B/hip-hop club. "I go in there and sit down with my acoustic guitar," she says, "and I get heckled. Wrong club." The Atlanta sting still fresh, Taliefero moved on to the last stop on her list: Nashville and the Bluebird Café. "I got in there, I started playing and it was quiet," she says. "I didn't hear boos, but I got so nervous that I got to the bridge and I went I'm sorry, my mind just stopped. I didn't remember the bridge because I knew I'd be done before then. I started over, and at the end of the song I got a standing ovation." Now a longtime Middle Tennessean, Taliefero still tours with Joel and others, but she's working to focus on home more these days, producing work for young artists.

—Nashville Arts Magazine
In 2013, Taliefero and colleagues launched Nashville-based Rodidah Productions, an all-female music entertainment/production company specializing in helping young musicians in the industry.

—Northwest Indiana Times
If you've ever been to a concert where Crystal was performing "in the background", then you certainly got your money's worth that night — because Crystal Taliefero only performs with the BEST artists, and she always brings a whole lot more to an already great show.
Personally, I think Crystal Taliefero is worth her weight in gold as a  musician, as a background singer… and as a performer! Not to mention the fact that she also adds "producer" to her credits these days — and has a boatload of very accomplished singers, songwriters, and musicians as "clients."
Here's what her website says:
Touring and session musician, composer, and producer
Her Twitter page says:
Audio engineer – Musician – Producer
In 2008, Rolling Stone magazine declared Taliefero the "Best Secret Weapon." This is highly due to her many talents and ability to play such a wide arsenal of instruments. Taliefero's percussion kit includes bongos, cabasas, chimes, congas, cowbell, güiros, hand percussion, jam block, shakers, tambourines, timbales, triangle, Djembe, and wood block … Finally, as if that all weren't impressive enough, Taliefero plays acoustic guitar, saxophone, keyboards, and vocals.

–The Mix
---
And she's even got TV and movie credits:
Abraxas, Guardian of the Universe (1990)
Thunderground (1989)
Kevin Can Wait (2016)
What Others Are Saying About Crystal Taliefero
Trust me, I'm not alone on this one.
Here's what others have said of Crystal Taliefero and her dynamic performances on stage:
She's extraordinarily talented — she's a composer, a performer on multiple instruments and an overall fantastic musician who's had an exciting career with the top names . . . But she's also just a wonderful person.

—James Mumford
BTW, that Crystal Taliaferro (backup vocals, percussion, alto sax) was something else! 

–Ruth Pitt
We loooove Crystal Taliaferro. She does everything — she plays maracas, sax, drums, tambourines, she sings, she dances… she's amazing!! 

—Melyssa
Crystal Taliefero's vocals add a soulful edge to this song [Cherry Bomb], as on the other songs here. 

—Daniel Hamlow
Crystal Taliefero has become a big crowd favorite, so expect some sparks to fly. 

–Jann Wenner
The R&B doesn't totally disappear in "Paper in Fire", as Crystal Taliefero's scorching backing vocal attests, lifting Mellencamp's refrain to a frenzied height. It's one of the finest rock & roll songs he's authored, and its blend of instruments and textures has often been imitated, but never equaled. 

—Thom Jurek
---
This Girl Is Seriously Connected!…
Check out all of the artists she's sung backup with! Crystal Taliaferro appears on each of the following albums, in addition to performing on their concert tours as well:
Billy Joel
My Lives
River of Dreams
Storm Front
2000 Years: The Millennium Concert
The Complete Hits Collection 1973-1997
Billy Joel Souvenir: The Ultimate Collection
Greatest Hits, Vols. 1, 2 & 3
Live at Shea Stadium: The Concert
All My Life
12 Gardens Live
Bridge/Storm Front/Nylon Curtain
Greatest Hits, Vol. 3
Billy Joel brought in some fresh faces to join the band, including talented multi-instrumentalist Crystal Taliefero, who would go on to become Joel's musical director and architect of his live sound.

— Billy Joel Wikipedia
John Mellencamp
Words & Music: John Mellencamp's Greatest Hits
Big Daddy
Chronicles
The Lonesome Jubilee
Best That I Could Do (1978-1988)
On the Rural Route 7609
Bruce Springsteen
In Concert/MTV Plugged
The Collection, Vol. 2
Greetings from Asbury Park
Lucky Town
Live at Shea Stadium
Faith Hill
Fireflies
Cry
Deep Tracks
The Hits
I am currently on Tour with Faith Hill and Tim McGraw [Soul to Soul Tour].

–Crystal, as posted on her website
Brooks & Dunn
Very Best of Brooks & Dunn
The Greatest Hits Collection II
Red Dirt Road
Steers & Stripes
Michael McDonald
The Christmas Collection: The Best of Michael McDonald
In The Spirit: A Christmas Album
This Christmas
20th Century Masters: The Christmas Collection
Joe Cocker
The Best of Joe Cocker
Joe Cocker Live!
Meat Loaf
The Very Best of Meatloaf
The Essential Meat Loaf
Bob Seger
Ultimate Hits: Rock and Roll Never Forgets
Greatest Hits
Foreigner
Jukebox Heroes: The Foreigner Anthology
Definitive Collection
Mark Selby
More Storms Comin'
Blue Highway
Other Artists
(These are just my personal favorites. There are even more!)
3 Doors Down – Seventeen Days
Aerosmith – Sweet Emotion: The Songs of Aerosmith
Al Anderson – After Hours
Bee Gees – tour band
Garth Brooks – In the Life of Chris Gaines (and tour band)
Deana Carter – I'm Just a Girl
Beth Nielsen Chapman – Look
Rodney Crowell – The Outsider
Michael English – Freedom
Enrique Iglesias – tour band
Keb Mo – TajMo
John Mayall – Along for the Ride
Stacy Mitchhart – I'm a Good Man
Montgomery Gentry – Some People Change
Jamie O'Hara – Beautiful Obsession
Johnny Reid – Fire It Up (and tour band)
Richie Sambora – tour band
Jeffrey Steele – Hell on Wheels
Henry Lee Summer – I've Got Everything
Van Zandt – My Kind of Country
Her Facebook page shows many of the artists she has performed with.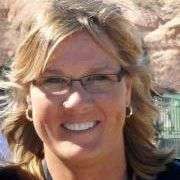 We moved from Florida to Tennessee in 2001. All signs point to the fact that we will probably retire here — by choice. We L O V E Nashville! Our favorite places to live are just south of the City — we've had houses in Brentwood, Franklin, and Spring Hill. And we have properties in Leipers Fork, Cookeville, and Lewisburg. This site is where I share my best tips for moving your family to Nashville and/or visiting Nashville for the first time — with the ultimate goal of helping you find fun things to do in Williamson County and Davidson County. When I'm not out & about enjoying the Nashville area, you'll find me at the corner of Good News & Fun Times as publisher of The Fun Times Guide (32 fun & helpful websites). To date, I've written over 500 articles on this site! Many of them have upwards of 100K shares.