This post may contain affiliate links. If you buy thru these links, we may earn a commission at no additional cost to you.
---
We almost bought a new house!
Actually, we almost bought TWO new houses (…within days of each other).
Yep, we're on "the hunt" again.
It seems like every couple of years we get the itch to explore our housing options here in Williamson County, Tennessee.
Don't get me wrong, we LOVE our house, and we LOVE our neighbors, and we LOVE the town of Franklin, and we LOVE Middle Tennessee in general… it's just that we're trying to be "smart" and enhance our odds of finding a good deal on a house with more land.
The best part:
We're extremely flexible!
We could pack up & move into a new home tomorrow…
Or, we could just continue to hang out where we are awhile and maybe upgrade in a year or so. But we've got the bug now, so it can't hurt to look!
Check back soon… I'll be sharing pictures of the two houses we were considering. (If you know me at all, then I am certain that you will be shocked!) Plus, I've got lots to say about these two unique styles of homes… (Here's the update!)
Why Would You Want To Leave Franklin?
We don't want to leave Franklin.
We're just ready to trade in the subdivision experience for a chance to try living in the country for a change.
Fortunately, we're in a very good position (in terms of accrued equity on our home). Here in Franklin (especially the 37064 zip code), the housing market is quite HOT, and it's not showing any sign of slowing down. Plus, there is so much new development going on, you can find a home you love rather quickly in Franklin/Williamson County.
Land, on the other hand, is a precious commodity around here.
If you want zero-lot-lines (e.g. less yard work and more neighbors), then Franklin's got what you want. This town is FILLED with brand-new subdivisions like that. Lots of young families. Lots of community-feel. Lots of great amenities. And you're close to anything and everything you could want to do, eat, and buy.
But we're on the other end of spectrum. We've been there, done that — the subdivision thing. It's a little too claustrophobic for us. Now, we're looking for a tad more land and a tad more privacy.
The trick: We would like to stay in Williamson County.
Our odds are not good. Which is partly what makes it FUN… It's like looking for that needle in a haystack!
We've always dreamed of having a house filled with windows that's tucked away in a surrounding that is primarily trees and creeks and such… so we wouldn't even have to put up curtains or blinds if we didn't want to. Just let that light shine in, and enjoy the beauty of nature.
What We've Learned
No matter where you live… if you know for a fact that you won't be in your current home for the rest of your life, then I would encourage you to do the same thing:
Explore your options NOW — just for the heck of it.
If nothing else, it will help you to become familiar with the homes and lots in the area and what they're selling for. And you never know, you could score a really sweet deal this way! We almost did. And the best part we didn't have to feel pressured to buy it NOW.
What Are The Must-Have's In Your Next Home?
As a result of two near-buys on two different homes that were both so cool and loaded with lots of great features, we've learned a few things about what we want and what we don't want in our future "dream home".
Through this process, we've been able to compile a list of "deal-breakers" that would prevent us from buying any given home.
These are the must-have's in our next house:
Cable Internet service (…as opposed to DSL, or [gasp] dial-up! However, many of the homes in the country that we've been looking at don't have access to this "luxury".)
A large master bathroom (…there needs to be enough room for two of us to get ready at the same time in there. We're already bumping elbows in our medium-sized master bath, so it's time to allot some extra space in there.)
Both a shower and a tub in the master bathroom (…some of the homes we like only have one or the other — often in lieu of a custom oversized jacuzzi tub or fancy tiled shower or something. I'm craving a tub I can actually stretch out in, but that may be a pipe dream.)
A master bedroom with a "sitting room" or a large enough area to accommodate our two (2) oversized dog crates — where our dogs sleep (…and preferably with a doggie-level window so they don't feel so "locked in" when we're gone for hours at a time.)
Large walk-in closets and/or accessible "hidden" storage (…like everyone else, we have too much "stuff", including boxes.)
A place for our dogs to run & play (…we're actually considering 4-ft cast-iron fencing options, as opposed to the typical 6-ft wooden privacy fences for a change.)
Relatively close to modern conveniences (…while country living might entice us to spend more time at home, we tend to go out — and eat out — A LOT and we'd have a hard time getting used to the long drives to stores & restaurants if we were too far out.)
Less of a subdivision feel where homeowners tend to park their cars on the curbs, kids tend to play in (!) the streets, other people's pets tend to poop in your yard, and everyone knows when you're coming & going (…and where you've been).
UPDATE: Check out my HUGE collection of home ideas, housing trends, house plans, and favorite features to include (or exclude) in a new home. I've also got a fairly sophisticated "idea file" — all categorized and organized for easy (and frequent) viewing. I refer to it often.
Start Saving Boxes NOW!
Have I mentioned my "box collection" here before?
I'm a consummate box collector.
Every single box from every single thing we've ever bought or received in the mail is stored (not so neatly I must add) in our attic.
I think it's the gypsy lifestyles that Jim and I have led most of our adult lives that resulted in such a compulsion. I feel that I must always be prepared to "pack to move".
Bonus: I always have great boxes for wrapping gifts!
If you don't hoard boxes like I do, then consider scavenging around garbage dumpsters and/or liquor stores in your area. Often, they'll even tell you which days they tend to have the most empty boxes, so you score some really good cardboard "finds" on those days.
Another thing: Check out the listings in your local Freecycle group. I know the people in my group are always posting free boxes for moving. (You can also post that you NEED free boxes for moving, and people will generally put theirs on the curb for you to swing by & pick up.)
How To Find Property & Homes In Middle Tennessee
After we built our first home in Franklin, Tennessee, we used to spend time at the following sites getting to know our neighbors. (You can learn a lot from property & appraisal sites!)
Then, when we got bored with that, we started looking up all of the local celebrities that we liked — to see exactly where they lived.
We more or less created our very own "Tour the Stars' Homes with Jim & Lynnette" sightseeing route — on which we have taken practically everybody who has ever visited us. (But the "tips & gratuities" weren't the greatest, so we've decided to stick with our day jobs!)
Anyhoo…
Here are some of the best places to find Tennessee homes for sale. Perhaps they'll be of some help in your own personal search.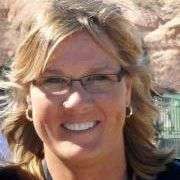 We moved from Florida to Tennessee in 2001. All signs point to the fact that we will probably retire here — by choice. We L O V E Nashville! Our favorite places to live are just south of the City — we've had houses in Brentwood, Franklin, and Spring Hill. And we have properties in Leipers Fork, Cookeville, and Lewisburg. This site is where I share my best tips for moving your family to Nashville and/or visiting Nashville for the first time — with the ultimate goal of helping you find fun things to do in Williamson County and Davidson County. When I'm not out & about enjoying the Nashville area, you'll find me at the corner of Good News & Fun Times as publisher of The Fun Times Guide (32 fun & helpful websites). To date, I've written over 500 articles on this site! Many of them have upwards of 100K shares.