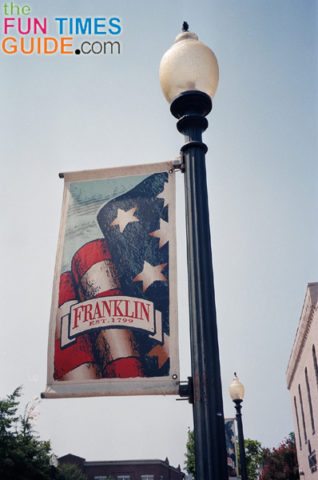 Updated May, 2012
Yes, Nashville has FREE Movies In The Park.
Good News: So does Franklin, TN!
The Franklin movies take place at Pinkerton Park (405 Murfreesboro Road).
Here's the lineup for this summer's Franklin Movies In The Park…
FREE Movies In The Park
For 2012, FREE movies begin at sunset (around 8PM) on:
Friday, June 8th – Cars 2
Friday, July 13th – Puss In Boots
Friday, August 10th – TBA
For more information about Franklin's Movies In The Park and other park activities, call the Event Hotline: (615) 550-6947.
Here's an idea!…
Before the first movie on June 8th, your kids will enjoy the Touch a Truck event at Pinkerton Park from 4:30-7:00 PM. Then stay for the season's first Movie In The Park at 8:00 PM.
Check out all the parks in Franklin, Tennessee — nearly 30 of 'em!