This post may contain affiliate links. If you buy thru these links, we may earn a commission at no additional cost to you.
---
We often say that The Fun Times Guide is the "Seinfeld" of the Internet…it's a site about nothing… yet there's something for everyone!
Well, I guess we're doing something right because our traffic has never been higher, and if the feedback we receive is any indication, at least these people "get" it.
The Fun Times Guide is loaded with good news and fun stuff. Lots of little-known secrets about practical, everyday matters… always from a unique perspective… often with a humorous twist.
Here's what people are saying about The Fun Times Guide…
[The most recent feedback appears here at the top…]
"I just wanted to say that I stumbled across your site today. I don't reall no how I got here but just wanted to say "Pretty Cool Site", have a good one."
–ryan l.
"What a GREAT web site. I've bookmarked you into my favorites – love it, love it, love it!"
–kate d.
"I think your site is unique in the fact that you hunt down information about topics that interest you, present them in a palatable format, and learn just as your audience does with every keystroke. I think you've got a great thing going on there."
–andrew h.
"You certainly seem to have done it all. Is there a job you haven't done? Great site. We need more 'cheerful' sites."
–maddy m.
"love your site…you are a very entertaining lady! you go girl"
–elaine e.
"I love your site!!!!I haven't laughed this hard in a long time!!!!"
–johanne h.
"I've got an interesting story Jim.I have a friend from high school who lives in Alaska. We were instant messaging Saturday night just sending funny stuff to each other and he starts sending me all these links to those real men of genius bud light commercials. About 5 minutes into it, I realized they were from your site! I think he found you through google or something but I was just floored that my buddy in Alaska was sending me links to your website of all places!"
–jeff l.
"i've book marked your website to my favorites and i've forwarded it to my brother & his wife who are both U.S. Marines and proud graduates of Parris Island. your site was one of the best ones i've found concerning boot camp and what the recruits go through. thank you a million times over for placing that website on the WWW. thanks again — a very greatful marine's mom."
–jodi d.
"Awesome site! Keep up the good work."
–frank b.
"Just wanted to say what a great site you have here. Lot of fun. Love that you have all the bud light commercials, thanks for sharing."
–cindy k.
"I have been home the last several weeks due to a death in my family. Your website, that I happened upon looking for golf games, has proven days of adventure. I am from Marietta, GA. I have now followed the websites for the BCC. OH WELL,…..ALSO, this weekend of August 5th we are taking a weekend in the smokies with your guide. We are gonna rent a jeep and explore the trails. I have gone to this area since 1972 and not even known about the off road stuff. Thank you for making it known. Also, I joined the Goodwill Auction, hehe, I now have a perfectly good leather coat. Thank you for all the entertainment I have recieved here. I just wish I could view the back issues easier. I have also bought Magic Erasers, and a Bissell Carpet cleaner. I have 2 dogs, 1 cat and a bird. Your Site is great."
–jamie j.
"Very cool thing you have going on there. I have added it to my favorites and will check it whenever I have time. Great website… Best wishes to you two."
–ron s.
"Thanks to you both for such wonderful information! This will help me greatly. God bless you both and thanks again for offering a total stranger your advise and expertise. You are both "true" Southerners through-in and through-out. Take care."
–michelle a.
"I really enjoy your site. Thanks for the info and for making us chuckle one in a while."
–david p.
"It is really helpful to get information from current residents of Franklin. Again, I do appreciate the information and will continue to check out your web-site. It does help in our transition process!"
–nancy b.
"Thanks for the great blog."
–florence
"I am currently serving our great country in Iraq. I ran across your website and thought it was pretty cool. You two sure have some great stuff on here. I spent my R and R leave in Antioch, so I took the opportunity to check out some of the places you had on here. I'm looking forward to you guys posting some more great stuff. thanks."
–Spc Brian Bohner
FOB Speicher, Iraq
"I get a real kick out of your site and the "I'm glad I had a camera" section. Thanks!!!!
–carolyn r.
"u RRRRRRRROOOOOOOOCCCCCCKKKKKKKKK!!!!!!!"
–jeremy f.
"I'm up here in Canada for the next three weeks but wanted to let you know how many people up here are telling me about your website… It's crazy… Hope you guys are well and look forward to seeing you when I get home… Till then take care… Later…"
–johnny reid
"Hi, how are you, my name is Zachary Kane, your website is awesome, some of the things you post are really funny. oh, by the way i used to be a resident of Memphis Tennessee, and i plan on moving back….Tennessee rules!!!!! thank you…
–z. kane
"I enjoy checking y'all's site on a regular basis. I think I may have mentioned once before that I found it through a google search of Destin photos. The photo albums are great and that's what led me to the blog. It's laid out so well, very easy to navigate and I find the subject matter creative/humorous/interesting. My wife has also enjoyed some of the articles that you've published… Keep up the good work and you've got a fan."
–randy b.
"I keep running into your presence on the internet (FunTimesGuide helped me with my final (FINAL!) project at Aquinas)."
–seth n.
"You have a great web-site."
–don h.
"Just wanted to drop you a note to say how much i am enjoying surfing around your website… great job at creating a fun & interesting site!"
–alex
"Hey guys, love your site. I live just down the road from you in Athens, AL."
–ken c.
"Hey, I love your blog! Just wanted to let you know."
–kelly l.
"I accidently stumbled upon your site. Having lived in Franklin, and consider it one of my favorite places, I enjoyed looking at your site and remembering my time there. You picked a fine place to live."
–jim c.
"Thanks for giving us a good laugh!"
–john & kim c.
"hi! I was just cruising around the internet for a radio station to listen to and in some strange way i ended up at your site….which was totally a good thing! I think God directed me here…b/c He and I both know how I love Franklin/Nashville, TN! I loved your blogs about Franklin and all the events and happenings. I have visited Franklin/Nashville only once at Christmas 2004! I cannot wait to pack my bags and move there for good…in God's time that is. I am a hairstylist in Canada..and it is my dream to work in TN! but anyways, i just wanted to thank you for your website and i will be back to check it out regularly now! I hope to hear back from you..and who knows maybe one day i will run into you in Franklin's starbucks!…hopefully…
blessings in Christ Jesus"
–kristina l.
"Google is a wonderful thing because it sometimes leads you to some wonderful websites such as yours. I live in Atlanta and travelled back and forth to Nashville (on business dammit!) a couple of years ago and had a great time every week. Anyway, you guys have a great site and I enjoy checking it out from time to time. Thanks."
–r.b.
"Your website was very fun and interesting and we enjoyed reading up on things. Take care."
–mjg
"Keep up the great work on your website."
–janice a.
"Lynnette, I recently moved to the Bellevue area and am looking for a church to attend. I typed in "Community Church Bellevue" and the first site that popped up sent me here. The weird thing is that I am the dental hygienist that responded to the complaint you had against Dr. Thomason. Out of all the sites on the internet I happened on yours twice."
–tammie l.
"My wife and I live in Pasadena, California. We are recently considering relocating to the Nashville area! We would love to speak with you regarding your area (elementary schools etc.) God Bless. Your website is great!"
–wayne w.
"Love your webpage, and I surfed around on it all afternoon! (even the Archives). Would you mind if we list you as a really good link?"
–beverly p.
"You guys must have more fun in life than anyone I have ever known and all I've seen is your website. I stumbled upon this site while searching for 'stuff' online and caught myself looking through many of your pages. I too live in Franklin, TN and just wanted to say keep having so much fun!!"
–sonya h.
"I'm Steve Gray, a Wall Street Journal reporter working on an article in the next day or so (today is July 13, 2005) about Wendy's Frosty. I found your website through google.com, and noticed that Jim is a fan of the Frosty. My article is essentially about why people love the Frosty, do they see it as ice cream or a milk shake (or neither), etc. If you have any thoughts or interesting or funny stories about your experiences with the Frosty, please contact me."
–steven gray
"Enjoyed your site during lunch. We could use some shade out here in Eastern Washington. From Wanapum Dam on the Columbia River, Thanks."
–greg h.
"I'm a reporter at the Tennessean's Williamson County section, and I'm working on a story about local bloggers. I'd love to talk with you, via email or phone, about your blog and what got you started writing it. Hope to hear from you!"
–courtney watson (…Here's the story.)
"You both are so funny! And the opportunities that come up for you and your little camera."
–kay
"I found your site while researching Nashville. My wife and I are looking at moving for a job. Your blog/site is AWESOME. You have a great sense of humor. Good job keeping the content fresh."
–david a.
"You know (or know how to find out about) everything!….if I am ever on Who wants to be a Millionaire, YOU and your internet sites are my primary lifeline."
–suz
"I just wanted to send you a note letting you know that I came across your website by looking up information on Franklin and really enjoyed reading your blogs. I literally LOL many times!"
–lisa g.
"Sounds like your from FL. We moved to TN from Vero Beach. Sure is nice here."
–dave d.
"Pretty neat web-site you have there. We spent over an hour looking through everything. There's a lot of funny stuff there. I bookmarked it!
–mark m.
"I like your Web site. If everyone had one, it'd be so much easier to know what everyone's up to!"
–laura h.
"Just wanted you to know that I enjoy your site at least 2x a week! I find it hillarious and informative. Very cool."
–aimee m.
"I've said it before and I'll say it again, you and Jim DO A LOT!"
–kim l.
"Hey – cooooooooool site! Kinda makes me feel like I'm hanging out for the weekend as I read all your articles."
–suzie o.
"Yes, I still check out your website. LOVE IT! LOVE IT! LOVE IT!"
–kris c.
"Love your site… it has some interesting things to read."
–cynthia r.
"Wow! This is such fun. The site is really interesting and fun to check out. I'm honored to be mentioned in your travels."
–kay g.
"I think I learned some things I didn't know about both of you…"
–elouise w.
How Are We Doing?
We welcome your feedback as well!
Please e-mail us and tell us what it is that you like (or don't like) about this site.
Thanks in advance.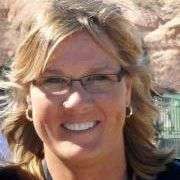 We moved from Florida to Tennessee in 2001. All signs point to the fact that we will probably retire here — by choice. We L O V E Nashville! Our favorite places to live are just south of the City — we've had houses in Brentwood, Franklin, and Spring Hill. And we have properties in Leipers Fork, Cookeville, and Lewisburg. This site is where I share my best tips for moving your family to Nashville and/or visiting Nashville for the first time — with the ultimate goal of helping you find fun things to do in Williamson County and Davidson County. When I'm not out & about enjoying the Nashville area, you'll find me at the corner of Good News & Fun Times as publisher of The Fun Times Guide (32 fun & helpful websites). To date, I've written over 500 articles on this site! Many of them have upwards of 100K shares.