This post may contain affiliate links. If you buy thru these links, we may earn a commission at no additional cost to you.
---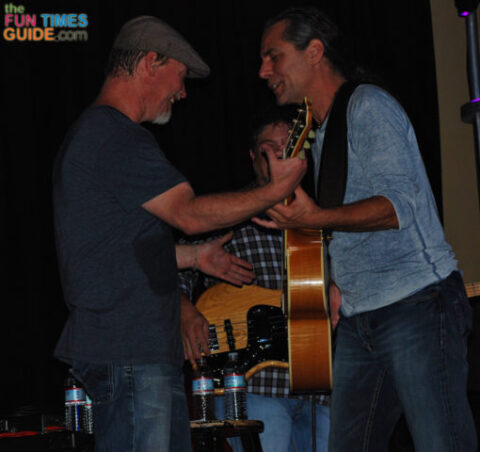 First, I just have to say how much I love the new setup at 3rd & Lindsley in Nashville!
In the past, there was a tiny stage and a cramped interior.
Now, there's a huge stage, a private entrance next to the stage for the musicians, and plenty of seats — all with great seats from all angles — including stage left, stage right, and balconies!
3rd and Lindsley has always been one of my favorite small clubs to see live music, but now it definitely ranks #1. If you haven't been there yet, you must. They also attract some of the best talent from Nashville… and beyond.
Two of the singer/songwriters that I've seen at 3rd & Lindsley (and the Bluebird Cafe) several times are:
Shawn Mullins has been my all-time favorite since 1998 when his Soul's Core album came out. That CD played a very important part in my life that summer. I've bought just about everything new that he's done since then.
Chuck Cannon is a local favorite and my husband plays his stuff all the time. I like his sound a lot.
Turns out, after a songwriting gig here in Nashville a few years ago, Shawn Mullins and Chuck Cannon became good friends.
I definitely look forward to many more Shawn & Chuck shows! (Personally, I'd like to catch a show at Eddie's Attic in Atlanta. I've never been there, but I've heard a lot about it and I know that Shawn's one of the local favorites there.)
Anyhoo… here are some photos from last night's show at 3rd & Lindsley
Enjoy!
Ben Danaher at 3rd & Lindsley
Ben Danaher opened the show with a few of his own songs.
He's a transplant from Austin, Texas — only been here in Nashville for 9 months.
He said the majority of singer-songwriters he's run into here in Nashville have, ironically, been from Austin.
Welcome to Nashville, Ben!
Tom Bukovac, Sarah Buxton & Lari White
The fact that Tom Bukovac was also on stage this night was a huge bonus for me.
I've have the good fortune of seeing him a couple of times before — both at 3rd & Lindsley and at the Bluebird Cafe. He's an amazing guitarist. So fun to watch!
Tom Bukovac has played guitar for a who's-who list of country stars, including Faith Hill,Dolly Parton, Keith Urban, Carrie Underwood and, of course, his future bride. Source
I was also completely honored when Chuck's wife (Lari White) and Tom's wife (Sarah Buxton) asked if they could sit at my table. (My hubby Jim was out of town, so I had a date-night with myself this time.) Lari and Sarah are both amazingly talented in their own rite and are known worldwide for their singing and songwriting. Jeanne Richardson also joined our table, and I was thrilled to meet yet another great singer-songwriter from Nashville. *Thanks for everything ladies!*
My favorite Lari White moments: watching her sing heartfelt duets on stage with Chuck Cannon at both the Bluebird Cafe and 3rd & Lindsley. They are so fun together — because it's obvious that they are madly in love with each other after 18 years of marriage.
One of my favorite Sarah Buxton moments: watching her beatbox while Keith Urban was singing "Tu Compania" at the 2008 ACM Awards. (She wrote his hit song, "Stupid Boy".)
Here's an interview with Sarah Buxton behind the scenes at the ACMs where she's talking about it:
Here's a pic I snapped of Tom and Sarah on this night – they're so sweet…
A fun post about Tom Bukovac and his pedalboard.
Some photos of Tom Bukovac on stage with Chuck Cannon…
My favorites of Chuck Cannon and Shawn Mullins together…
My favorite photos of Shawn Mullins from this night…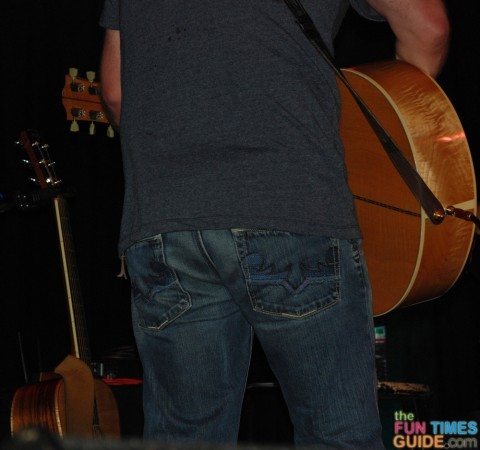 One of my favorite quotes from Shawn Mullins on this night: 
Okay, now I'm going to perform a medley of my hit.
Here it is… Lullaby…
More Shawn Mullins videos featuring some of his best songs.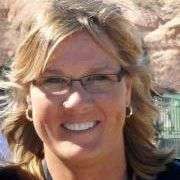 We moved from Florida to Tennessee in 2001. All signs point to the fact that we will probably retire here — by choice. We L O V E Nashville! Our favorite places to live are just south of the City — we've had houses in Brentwood, Franklin, and Spring Hill. And we have properties in Leipers Fork, Cookeville, and Lewisburg. This site is where I share my best tips for moving your family to Nashville and/or visiting Nashville for the first time — with the ultimate goal of helping you find fun things to do in Williamson County and Davidson County. When I'm not out & about enjoying the Nashville area, you'll find me at the corner of Good News & Fun Times as publisher of The Fun Times Guide (32 fun & helpful websites). To date, I've written over 500 articles on this site! Many of them have upwards of 100K shares.