This post may contain affiliate links. If you buy thru these links, we may earn a commission at no additional cost to you.
---
As many of you know, we're in the process of building a log home here in Franklin, Tennessee.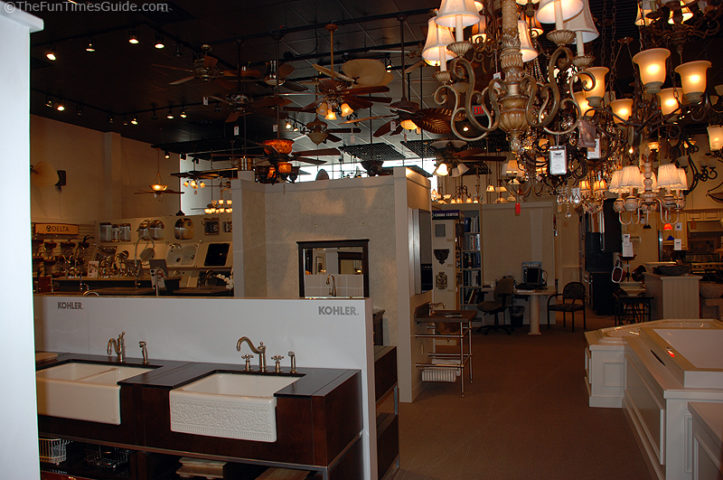 I've been compiling my own list of building supply centers, salvage yards and specialty stores that we plan to visit during the building & design process.
I thought some of these links might be of interest to others building (or decorating) new homes here in Middle Tennessee.
What started as an attempt to locate building supply centers and salvage yards in and around Nashville and Williamson County Tennessee quickly spiraled into this growing list of home centers and specialty stores that will definitely be useful along the way.
Some of these are a stretch. But most of the places listed here offer unique items & services that homebuilders would appreciate.
For example, the list of furniture stores alone could go on and on. But for the most part, I've chosen to include only those that offer professional design services as well, or those that offer items that are a tad more unique than your "typical" furniture store.
The one thing these all have in common: they all have an actual store or showroom that is open to the public.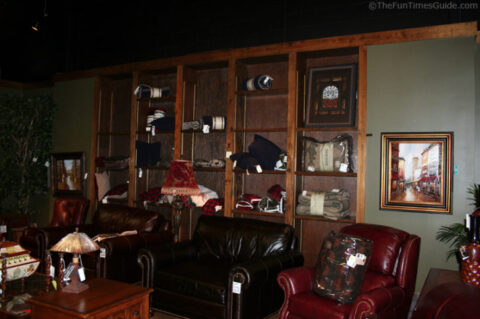 We haven't visited them all yet, but we plan to soon…
Building Supply Centers, Salvage Yards & Showrooms Near Franklin, TN
A1 Appliance Company
5410 Harding Road
Nashville, TN 37025
(615) 352-5174
Countertops and appliances, plus design and installation services.
American Home Design
880 Conference Drive
Goodlettsville, TN 37072
(615) 361-6100
They have everything from windows to patio equipment… plus bath & shower products, and even sunrooms in their state-of-the-art showroom.
American Hotel Liquidators
525 Hagan Street
Nashville, TN 37203
(615) 988-0513
A friend of mine recently went there and bought 2 King-size Sleep Number beds for under $400! The zip-off mattress covers needed washed, and now they look brand new — perfect for the spare bedrooms.
Baylor Bone Interiors
6000 Highway 100 #122
Nashville,TN 37205
(615) 354-0058
Noted for their unique sense of color and eclectic array of furnishings and accessories, they excel in creating imaginative surroundings.
Blind & Shutter Gallery
1800 Carothers Parkway
Brentwood, TN 37027
(615) 221-9999
A wide assortment of window treatments. You can get shutters in 2 weeks… Free estimates and installation.
Bradford Interiors
4100 Hillsboro Road
Nashville, TN 37215
(615) 297-3541
Furniture, oriental rugs, antiques, and interior design services.
Brentwood Granite, Marble & Tile

7106 Crossroads Boulevard #222
Brentwood, TN 37027
(615) 376-6122
They provide custom fabrication and installation of granite, marble, limestone, and other natural stones. They have a wide selection of stone, ceramic and porcelain tiles, mosaics, and accents to match any style or budget.
Brentwood Interiors (formerly The Salvage Store)
144 Wilson Pike
Brentwood, TN 37027
(615) 376-6361
Rugs, pillows, furniture, artwork, draperies, upholstery & accessories.
California Closets
420 Cool Springs Blvd.
Franklin, TN 37067
(615) 367-1030
If you're considering a new closet, media center, garage or custom storage solution, be sure to stop by their luxurious showroom to see the multitude of finishes, styles, and solutions available.
Carpet Den Interiors
264 Mallory Station Road
Franklin, TN 37064
(615) 771-0128
All types of flooring options, plus accent rugs. (This is where we got the carpet for our current home.)
Central Woodwork
717 Melrose Avenue
Nashville, TN 37211
(800) 333-1250
Lots of windows, doors, moldings, and related millwork products to browse through. We've been there twice.
Cenwood Appliance
4015 Armory Oaks Drive
Nashville, TN 37024
(615) 256-8686
Centurian Stone
50 Van Buren Street
Nashville, TN 37208
(800) 786-6352
Their stone veneer looks and feels like natural stone. It's what we are probably going to use for our fireplace and other stone enhancements on the exterior of our log home. They have more than 25 patterns and 200 colors to choose from.
Champion Factory Direct
5780 Crossings Blvd.
Antioch, TN 37013
(615) 941-7411
Windows, patio rooms, awnings, doors, and basement living systems.
Complete Home Hardware
1227 Lakeview Drive #6
Franklin, TN 37067
(615) 794-3880
They are the oil rubbed bronze and satin nickel door hardware specialists in this area.
Cresent Fine Furniture
7105 Moores Lane
Brentwood, TN
(615) 778-1600
Quality furniture and accessories for everyday decor.
Decorative Concrete Depot
3653 Trousdale Drive
Nashville, TN 37204
(615) 837-2452
Your decorate concrete superstore. Did you know that concrete can be colored, stained, sealed, etched, and made in amazing patterns? It's very durable and can be used as a subtle accent or as the main focal point in your home decor.
eBid Nashville Warehouse
1417 Murfreesboro Pike
(Across from the New Orleans Manor restaurant and the airport runway)
Nashville, TN 37217
(615) 862 – 6214
This is an online auction site. You never know what you're going to find listed for sale here — definitely a wide variety of surplus personal property. It's a great place for landscaping tools & machinery, vehicles, trailers, sheds, furniture and other miscellaneous items.The warehouse is open to the public if you wish to personally inspect any of the items listed.
Fabric Gallery And Decor (formerly Associated Salvage Co.)
121 3rd Ave South
Nashville, TN 37201
(615) 255-2707
A large inventory of interior decor including lamps, mirrors, framed art, beaded trims, tassels, tiebacks, and other accessories.
Ferguson Bath & Kitchen Gallery
3201-B Powell Avenue
Nashville, TN 37204
(615) 385-3054
There are several nearby Ferguson showrooms to choose from, but we always go to the one near Armory Drive & the 100 Oaks Mall in Nashville. I like it best for the quality of items they carry and the non-salesy designers who are on-site to work with you. They don't hover all over you once you enter the door. In fact, they wait until you approach them, if you even need their services at all. A contractor friend of ours said Ferguson has one of the best warranty & return policies around. And one couple we met in the showroom said Ferguson actually let them take home a couple of different kitchen & bathroom fixtures to see which looked best first.
Finders Keepers
8105 Moores Lane
(in the Home Depot shopping center)
Brentwood, TN 37027
(615) 333-9801
A consignment shop for new, like-new, and gently pre-owned furniture and accessories. I sold a kitchen table & chairs set there. I have purchased some accessories there, too.
Franklin Kitchen Center
202 Century Court
Franklin, TN 370164
(615) 794-1161
They have a good supply of cabinets, hardware, countertops, furniture & vanities.
Garden Park Antiques
7121 Cockrill Bend Blvd.
Nashville, TN 37209
(615) 350-6655
They have all sorts of antique ironwork, garden antiques, architectural antiques, antique lighting, and custom furniture.
Goodwill Store
595 Hillsboro Road
Franklin, TN 37064
(615) 794-7704
Visit the Goodwill store if you're looking for a great deal on a used piece of furniture, antique, or accessory. There is an entire section allotted to home decor & accessories. I often find one-of-a-kind novelty items here. Often, they're large bold pieces of furniture. …Think eclectic!
Graham's Lighting
244 Cool Springs Blvd.
Franklin, TN 37067
(615) 771-3400
Exotic imports, handcrafted chandeliers and lanterns, and rare antique chandeliers from all over the world. Plus, expert advice from the specialists in lighting for your home.
Great Kitchens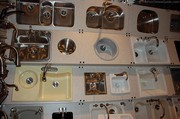 3201 Powell Avenue
Nashville, TN 37204
(615) 726-1672
They have a variety of cabinets and countertops to choose from, plus professional design services. The only downside is the showroom is not open on the weekends (by appointment only).
Habitat For Humanity ReStore
1725 Columbia Avenue
Franklin, TN 37064
(615) 690-8094
A home improvement store that carries mostly used home furnishings and building materials including appliances, building materials, furniture and a limited selection of home decor. It's pretty much hit or miss at this place, and the selection is not huge, but definitely worth a visit if you're looking for salvaged materials for your home. (Other Nashville locations)
Hermitage Lighting
531 Lafayette Street
Nashville, TN 37203-4224
(615) 843-3300
They offer a wide variety of lighting and interior design services.
Home Expo Design Center
2060 Sidco Drive
Nashville, TN 37204
(615) 726-3755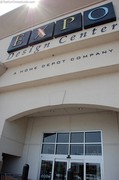 A complete showroom floor, featuring bathrooms, kitchens, flooring, countertops, appliances, fixtures, and more. They have a handful of "specialists" who will help you design & layout your space or pick the right appliances & decor for your room. Just don't ask a bathroom specialist about the flooring or tiling found in their walk-in shower displays… they only know about the fixtures. You'd need to ask the flooring & tiling guy about the countertops, walls & floors found in the bathrooms at this particular showroom.
Hotel & Restaurant Supply Showroom
2905B Armory Drive
Nashville, TN 37204
(615) 248-5950
A commercial show-room and warehouse with over 10,000 items ready for immediate delivery.
Interiors International
3207 Powell Avenue
Nashville, TN 37204
(615) 333-3718
They offer a full array of furniture installation, construction and warehousing services including: design & space planning, custom millwork & upholstery for office furniture, as well as installation, maintenance and repair of furniture & fixtures.
Kabinart Kitchens of Nashville
478 Allied Drive
Nashville, TN 37211
(615) 781-9965
A multitude of kitchen interior design ideas in their showroom.
Karmal Skillington
2019 Eighth Avenue South
Nashville, TN 37024
(615) 460-7197
A 5000 square foot showroom filled with high quality eclectic home furnishings. They also specialize in custom made furniture, as well.
Katydids
1222 West Main
Franklin, TN 37064
(615) 794-8465
Custom interior designs for your home.
Kirkland's

1624 Galleria Blvd. (Cool Springs Pointe)
Brentwood, TN 37027
(615) 309-8999
A leading specialty retailer of home decor in the U.S. They carry the major lines for framed art, mirrors, candles, lamps, picture frames, accent rugs, garden accessories, artificial floral arrangements, and holiday decor.
Louisville Tile
650 Melrose Avenue
Nashville, TN 37211
(615) 248-8453
They carry some of the best lines of tile, including specialty lines and installation supplies.
Nashville Flea Market
625 Smith Avenue
Nashville, TN 37203
(615) 862-5016
Yeah… not exactly a store, but store-like. The point is, they've always got great housewares for sale. Lots of good quality stuff too, including salvaged pieces and parts, antiques, and custom home decor. Open monthly.
Nashville Power Sport Auction
8037 Eastgate Blvd.
Mt. Juliet, TN
(615) 466-4000
I know it says "auction" …and it is. But it's really more like an eBay store on steroids. They hold public auctions on the second Saturday of every month. The items are typically lawn & garden machinery, vehicles, ATVs, boats, and some furniture. They frequently have the same or similar items from month to month (as if they get some of the items from the same source each month). Jim and I have been twice, but it's been awhile. Definitely worth a visit.
Nashville Sash & Door
3040 Sidco Drive
Nashville, TN 37024
(615) 254-1371
One of the leading millwork distributors in Nashville. Their showroom features windows, interior & exterior doors, moldings, hardware, shutters, columns, stair parts, and special millwork.
Natural Stone & Tile
731 Melrose Avenue
Nashville TN 37211
(615) 251-1345
One of the largest stone importers in the mid-South. The Nashville location offers the best of both worlds: an incredible inventory of stone slabs and a retail showroom displaying stone, porcelain, glass and metal tile from around the world. They also have Interstyle glass, Gainey Ceramic, Edimax porcelain tile, American Florim, and many more.
Noland Bath & Idea Center
100 Southeast Pkwy
Franklin, TN 37064
(615) 790-1712
Their showroom features designer quality plumbing products and accessories, and is staffed with professionals to assist you.
OHM International
740 Space Park South Drive, Bldg G
Nashville TN 37211
With 78,000 square feet of warehouse space, they are the largest granite and marble supplier in Tennessee. They have over 10,000 slabs of granite marble, onyx, travertine, limestone, and soapstone in stock.
PDI Plumbing Distributors Showroom
4277 Sidco Drive
Nashville, TN 37204
(615) 490-8316
A wholesale plumbing and lighting showroom open to the public — with kitchen, bathroom, and lighting fixtures. See the latest in plumbing and lighting design and innovation.
Pottery Barn
1800 Galleria Blvd.
(next to the Cool Spring Galleria Mall)
Franklin, TN 37067
(615) 771-0166
Fun & classy housewares with a simple, modern spin.
Preservation Station
1809 8th Avenue South
Nashville TN 37203
(615) 292 3595
Nashville's unique source for reclaimed and salvaged architectural artifacts.
Recreations
4319 Sidco Drive
Nashville, TN 37204
(615) 834-0055
A retail boutique for those who appreciate the finest in home furnishings, with professionally-trained associates in the showroom.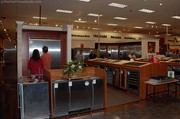 Sears Appliance Outlet
640 Thompson Lane
Nashville, TN 37204
(615) 742-1237
We've been in there a few times. They have good (not great) prices on Sears appliances. We mostly like their lawn & landscaping supplies which are a rare find at this location.
Smokey Mountain Tops
3652 Trousdale Drive
Nsahville, TN 37204
(615) 331-8786
Their showroom is filled with a wide variety of countertop options including Corian solid surfaces, Artisan Granite, Heritage Wood collection, Cambria Quartz, Saratoga Soaptsone, Kohler Sinks, and various Green products.
Southeastern Salvage Home Emporium
2728 Eugenia Avenue
Nashville, TN 37211
(615) 244-1001
The mack-daddy of home salvage yards! This is a favorite among home builders and remodelers. They carry close-outs and liquidations, in addition to lots of one-of-a-kind products, including antiques and imports. With their ever-changing inventory, it's definitely worth a weekly (or monthly) visit!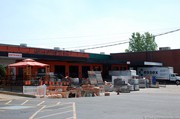 The Curtain Exchange
4103 Hillsboro Circle
Nashville, Tennessee 37215
(615) 463-2727
A boutique where long, luxurious curtains line the walls.
TJMaxx HomeGoods
Brentwood Place Shopping Center
Franklin Pike & Meadow Lake Road
Brentwood, TN 37027
(615) 661-8834
They carry everything from pots and pans to room-size rugs and furniture, and the prices are very reasonable.
Trees 'n Trends
209 S. Royal Oaks Blvd. (off Highway 96)
Franklin, TN 37064
(615) 591-4601
Looks can be deceiving… It's worth a visit because you never know what you'll find there! Their floral arrangements are done by an on-site floral designer. (They have "fake" trees by the dozens, too.) Lots of classy old chests and furniture. Nice outdoor furniture, too. Plus, lots of the basics for classic interior home decor.
Triton Stone Group
3711 Keystone Avenue
Nashville, TN 37211
(615) 613-0440
The best stone the world has to offer, plus an amazing warehouse showroom.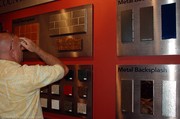 Watson Floor Gallery
7114 Moores Lane
Brentwood, TN 37027
(615) 371-1111
Custom finished and exotic hardwoods, ceramic tile, natural stone, backsplashes, custom made area rugs, and luxury carpets. They also have an exclusive Kathy Ireland Design Center.
Wholesale Building Materials
1722 General George Patton Drive
Brentwood, TN 37027
(615) 376-0909
Thousands of cabinet and countertop options at affordable prices. They have a showroom with a large selection of products in stock and ready to ship.
Wholesale Home Products
25 Lincoln Street
Nashville, TN 37210
(615) 385-7777
This is the headquarters for a wholesale construction and surplus building material supplier. They specialize in flooring, shingles, and HVAC.
Williamson County Co-op
200 Eddy Lane
Franklin, TN 37064-2915
(615) 790-6100
We haven't been there yet, but everyone keeps saying, "You have to go to the co-op!" So, I guess we have to go to the Co-op soon… where we will likely find outdoorsy & landscaping things.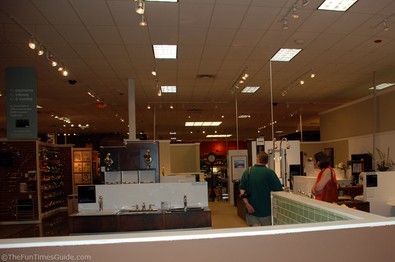 Yes, there are more… This is a definitely growing list. Feel free to add your favorite building supply centers and home decor specialty stores in the Comments below.
A Few More…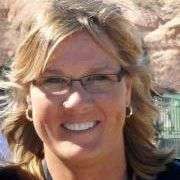 We moved from Florida to Tennessee in 2001. All signs point to the fact that we will probably retire here — by choice. We L O V E Nashville! Our favorite places to live are just south of the City — we've had houses in Brentwood, Franklin, and Spring Hill. And we have properties in Leipers Fork, Cookeville, and Lewisburg. This site is where I share my best tips for moving your family to Nashville and/or visiting Nashville for the first time — with the ultimate goal of helping you find fun things to do in Williamson County and Davidson County. When I'm not out & about enjoying the Nashville area, you'll find me at the corner of Good News & Fun Times as publisher of The Fun Times Guide (32 fun & helpful websites). To date, I've written over 500 articles on this site! Many of them have upwards of 100K shares.