This post may contain affiliate links. If you buy thru these links, we may earn a commission at no additional cost to you.
---
Jim and I were at the first show at The Listening Room Cafe when it opened in Nashville back in 2008.
We were also at the very first Stories Behind The Songs show at The Listening Room Cafe last week.
What can I say?… We like small, quaint places to see live music in and around the Nashville area. And we especially like The Listening Room Cafe.
Chris Blair is the owner of The Listening Room Cafe.
Chris Blair's Stories Behind The Songs is a FREE, weekly event that he's been trying to launch for many years now.
It's the perfect gig for Nashville! We just love it.
Here's what Chris Blair's Stories Behind The Songs show is like…
Free Parking, Free Admission, And Great Food!
Chris Blair's Stories Behind The Songs airs live on Renegade Radio every Wednesday from 6PM to 10PM.
Each songwriter performs 3 or 4 songs (depending on time and the crowd's energy). In between each one, Chris roams the audience interviewing random singers and songwriters.
It's very fast-paced (thank goodness), and jam-packed with some really amazing artists.
The entire 4-hour show is FREE to watch in person at The Listening Room Cafe (10th Avenue North – downtown Nashville).
That's right, there's no cover to see more than a dozen great singers, songwriters, and musicians all in one place!
There is a $5 per person minimum food/drink order.  But that's not a problem because the food alone is delicious. It's way better than typical bar food.
I like the Trio of Sliders. Sounds like bar food, I know. But these burgers are serious competition for the other burger joints in the area. The 3 sliders could actually feed 2 people — they're are that large. With the sampler, you get 3 of their best-selling styles of burgers. Each is super-tasty. And the fries are good too. Plus, the sliders are much easier to handle inside a crowded bar than their regular-size burger is. (Also amazingly tasty, but huge!)
Oh, and the parking is free too… as long as you get there early.
There are 25 free parking spaces designated just for Listening Room Cafe guests. When you turn off of Demonbreun onto 10th Avenue south, the last parking lot on the left is the one with the free spaces.
Look for this sign:
Where's The Best Seat?
You can reserve a seat online before you go for $2 per person. We did, and I highly recommend that you do too — because, personally, I wouldn't want to sit anywhere behind the sofas.
Here's what the seating is like inside the Listening Room Cafe:
There are only 6 tables with a close and personal view of the stage. (Tables 43 to 49)
Then there are 2 comfy couches (my favorite) and 2 side chairs (hard as a rock and permanently situated sideways; not ideal unless you want to end the night with a crick in your neck). These are lumped together as Table 46.
Behind that, there are 18 more tables and chairs, but the views are somewhat obstructed and you're so far away from the stage.
In addition, there are 3 tables between the bar (which has several available bar stools) and the stage, but that area gets very congested with VIPs and people coming and going all night long.  Those are Tables 40, 41, and 42.
Photos From Chris Blair's Stories Behind The Songs
Tracy Lawrence was the headliner, so to speak.
However, I was more excited to see Bridgett Tatum and Danny Myrick perform. David Bradley has also been on my radar for awhile. And I was thrilled to see The Beagles for the first time tonight.
Plus I love all the "surprise" guests who just showed up!
Like my longtime fave… Ray Scott (pictured here with Fletch Brown from KIX96). What a great surprise. I wrote about him back in 2005.
Here is Ray Scott singing My Kind Of Music:
---
I'm pretty sure it will be like that each week — singers & songwriters just popping in to see who's there and to sing a song or two, if there's time.
It's a fun show no matter who shows up, that's for sure. And the stories behind the songs are super interesting!
First up was
---
---
Then the Gherm Guys rushed the stage. They're Nashville's own celebrity music paparazzi… or something like that.
---
---
Some of the singers & songwriters being interviewed by Chris Blair:
---
---
---
---
---
---
---
The Beagles are a new fave of mine now:
---
Here's a fun video shot by the last group to go on stage that night: The Beagles. It includes some great footage leading up to the show, plus their time on stage that night.
---
And finally… I recognized this next guy as "someone really famous" the moment he sat down on the couch next to us while waiting to be interviewed by Chris Blair. Ha! Turns out he's Wes Hayden from The Bachelorette season 5. He was "the bad boy" who was there for all the wrong reasons. (By the way, here's his take on things. Here too.)
---
Wes Hayden didn't sing at The Listening Room Cafe tonight. But here's video of him singing:
---
Here are even more photos taken by the woman who was sitting directly in front of me on this night at The Listening Room Cafe.
All in all, the night was a blast!
Chris Blair is definitely onto something with this type of show. I know we'll definitely be back to hear more stories behind the songs at The Listening Room Cafe.
For what it's worth, I think most of us would prefer to hear more from the songwriters and less from the pre-arranged list of questions though. The scripted part seemed a bit Jay Leno-ish. The songwriters' own words about the stories behind their songs shouldn't need much of a lead-in, in my opinion.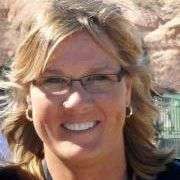 We moved from Florida to Tennessee in 2001. All signs point to the fact that we will probably retire here — by choice. We L O V E Nashville! Our favorite places to live are just south of the City — we've had houses in Brentwood, Franklin, and Spring Hill. And we have properties in Leipers Fork, Cookeville, and Lewisburg. This site is where I share my best tips for moving your family to Nashville and/or visiting Nashville for the first time — with the ultimate goal of helping you find fun things to do in Williamson County and Davidson County. When I'm not out & about enjoying the Nashville area, you'll find me at the corner of Good News & Fun Times as publisher of The Fun Times Guide (32 fun & helpful websites). To date, I've written over 500 articles on this site! Many of them have upwards of 100K shares.