This post may contain affiliate links. If you buy thru these links, we may earn a commission at no additional cost to you.
---
I love, Love LOVE Royal Thai in Cool Springs!
Royal Thai Restaurant535 Cool Springs BlvdFranklin, TN 37067(615) 771-5225 
I know there are several in the Nashville area, but I've only been to the one in Cool Springs.
Here's why we are "regulars" there…
Americanized Thai Food?
I have to admit, when I talk about how much I like Royal Thai… I kind of feel like I'm 'cheating' or 'settling' for "Americanized" Thai food.
(Doesn't matter… I still go there at least once a week!)
I think it comes from the fact that an Asian woman we know (who used to have her own restaurant here in Nashville for years and who used to work in the kitchen at Royal Thai, but not the one in Cool Springs) once told us about the ways that the food is not truly "authentic" at Royal Thai… how it's mostly "packaged products"… and "not always the freshest".
Having been to several authentic Thai restaurants, I would have to agree with her. But it doesn't stop me from going back to this particular Royal Thai restaurant, week after week.
In fact, I think that some people (like me… and Jim, for example) just might prefer "Americanized Thai" over authentic Thai. Right?
It could be the spices… the preparation… or just the types of ingredients they choose to put together in a single entre — I'm not sure.
What We Order
Here's why we're regulars at the Cool Springs Royal Thai. So much so, that they don't even bring us menus or ask for our order anymore!
Most of the servers there know precisely what we get each time:
Jim:
Iced Tea, unsweetened
Spring Rolls (#101) as an appetizer
"Pa-naeng Chicken Hot" (#513) for the entre
"A richer, thicker version of the red curry (made with fresh red chili and basil, blended with soothing coconut milk) mixed with bell peppers, and seasoned with aromatic lemon grass."
Lynnette:
Diet Coke, XL glass please
Won Ton soup (#203) for the appetizer
"Pad Kra Prao Chicken Hot" (#501) as my entree
"Perhaps our most popular stir fry, made with fresh Thai basil, crushed red pepper and garlic mixed with onions, bell peppers, baby corn, carrots, mushrooms, and bamboo shoots."
Our Review Of The Food:
For the most part, the entrees at Royal Thai have always been spicier than any of dishes we've had at other Thai restaurants. We both like hot & spicy… a lot, so this is a big part of why we keep coming back.
(Ask Jim about the time he sampled Royal Thai food from my plate!)
The meals themselves, however, are often served lukewarm (if not cold). I don't know why, but I've never sent mine back to be warmed up — though I should've.
The good news: These days, the food is consistently being served warmer than it used to be. Better news: Even if it's cold, it's soooooo tasty, that it makes up for it!
The best news: They're under new ownership, and we can tell that some of the "little" annoyances are getting better.
My "501 chicken hot" is basically stir-fried vegetables — carrots, mushrooms, onions, green peppers — along with chicken and bamboo shoots served in a bit of brown sauce (that's very light in substance, but rich in flavor) over a heaping bed of rice. And the "hot" spices really give it a nice "kick".
Jim's "panang chicken hot" is a yellowy soupy concoction consisting of chicken, green peppers, and lots of spices served over a bed of rice. Compared to other Thai restaurants, Jim says Royal Thai's Panang Chicken is consistently the best — in terms of flavor, texture, vegetables included, and spiciness.
What It's Like Inside
I really enjoy the atmosphere inside the Royal Thai restaurant.
It's usually very quiet and low-key (…except for those rare occasions when children are present).
Whenever we are looking for a place to eat where we can also "talk some business", we usually go to Royal Thai because it's so quiet, the tables & booths are large and comfy, and you never feel rushed to place your order, or like they want you out of there right after you finish your meal.
The decor is very hip and modern — from the frosted glass that separates the booths… to the arched ceiling with "mood lights" that are dropped down to table-height… to the coat hook that exists at every booth… and a variety of other architectural nuances.
The bathrooms are clean (…though you do have to walk past the kitchen and down a back hallway to get to them).
The servers are extremely friendly, professional, clean-cut, and they go above and beyond to make your meal enjoyable. You never have to wait to get a refill on your drink.
There's a fairly decent bar inside, but it's very rarely used — that we can tell.
They have carry-out available (…though they did forget to place my order once). It usually seems to be a big ordeal whenever someone calls in a carryout order, so I'm guessing it's not their specialty.
It's in a great location: Cool Springs Blvd and Mallory Lane. (Technically, 535 Cool Springs Blvd. in Franklin, Tennessee.)
The prices are right in line with other Thai restaurants. Though we happen to think the recent price jump to $10.95 for Jim's Panang Chicken is a bit much.
UPDATE 12/12/07:
Well here it is a year later, and we're still "regulars" at the Royal Thai in Cool Springs! We've tried a few other Thai restaurants in the area… but none keeps us coming back as regularly as the Royal Thai does.
Recently, they've made even more changes to their dinners at the Cool Springs location, including the overall presentation. And it's all for the better! (There wasn't much room for improvement to begin with, but now it's next to impossible to have a bad meal at this Royal Thai restaurant.)
For the most part, they added little things like new dinnerware — no longer just the basic white, thick plates. Now they have a variety of fun, modern styles. And they changed a few things with the entre I get, too (#501 chicken, hot). Instead of the basil (the main ingredient in this particular dish) being mixed in with all the other ingredients — where I used to always pull out all of the soggy basil leaves before I dug in — now, the basil is served to you on the side… and it's crispy! It adds a nice little crunch and flavor to each bite. I love it.
One of my favorite things about this place is still the low-key, mellow atmosphere inside. It's really calming, and a good change of pace from the everyday hustle & bustle …and enjoy a great meal.
UPDATE 2/1/09:
Royal Thai is under new ownership now. While it's still quite tasty, fast service, and decent prices, we miss our favorite servers (and the friendly owner as well). About this same time, we discovered Koi Sushi & Thai restaurant in F
ranklin. It's so close to our home, that we prefer to eat there now for dine-in and take-out Thai each week.
RELATED:
Reviews of the Brentwood, TN Royal Thai restaurant

Another Franklin Thai Restaurant: Basil's Asian Bistro

The Best Restaurants in Franklin, Tennessee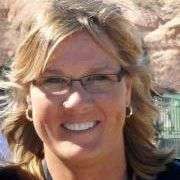 We moved from Florida to Tennessee in 2001. All signs point to the fact that we will probably retire here — by choice. We L O V E Nashville! Our favorite places to live are just south of the City — we've had houses in Brentwood, Franklin, and Spring Hill. And we have properties in Leipers Fork, Cookeville, and Lewisburg. This site is where I share my best tips for moving your family to Nashville and/or visiting Nashville for the first time — with the ultimate goal of helping you find fun things to do in Williamson County and Davidson County. When I'm not out & about enjoying the Nashville area, you'll find me at the corner of Good News & Fun Times as publisher of The Fun Times Guide (32 fun & helpful websites). To date, I've written over 500 articles on this site! Many of them have upwards of 100K shares.