This post may contain affiliate links. If you buy thru these links, we may earn a commission at no additional cost to you.
---
There's been a lot of change in downtown Franklin, TN lately.
It seems like ever since Gray's Drug Store closed up shop a couple of years ago, we've seen a fair amount of turnover among the storefronts lining downtown Franklin.
I guess we can blame it partly on the high rent, and partly on Franklin's unique demographic… among a whole host of other factors I'm sure.
But thankfully, when one business leaves, another one comes in its place.
The latest buzz in Franklin these days is what the new Listening Room Cafe will be like!
Most are excited to see another live music venue coming to downtown Franklin, Tennessee. Word is, the doors will open in February '07.
Change Is Good
Ever since the "Coming Soon" signs went up on the windows, Jim and I have jockeyed back & forth what we thought "The Listening Room Cafe" was going to be.
Jim thought: "…an Internet cafe type of place which offers wi-fi hotspot connectivity where everyone's listening to music on their iPods and sipping on foo-foo coffee."
I thought: "…a songwriter club, possibly with an artsy-fartsy twist."
Well, driving past Starbucks in Franklin the other day, Jim and I saw a guy carrying tables and other items into "The Listening Room Cafe".
It's a building that still has its windows boarded up and "coming soon" signs taped to the windows.
Ahhhh!… activity. We love to see things moving forward here in Franklin, and this is a good sign that Franklin's new Listening Room Cafe will be opening sooner rather than later.
Franklin's Listening Room Cafe is located in the prime corner spot where the Just For Kids Salon once stood — Five Points in downtown Franklin, TN.
Were Those Church Pews He Was Carrying?
Word is, The Listening Room's owner, Mark Craven, has given some of the old church pews and chairs from the [recently closed] Franklin Cinema a new home.
Supposedly, they're now front & center in the Listening Room Cafe, where they set the stage for Craven's new "in the round" singer/songwriter cafe.
Immediately what comes to my mind: Franklin's very own Bluebird Cafe!
Looks like I'm a pretty good guesser:
The Listening Room Cafe, a new cafe and live music venue, will open on Franklin's Main Street in February. Modeled after Nashville's Bluebird Cafe, The Listening Room will offer an in-the-round setting where local songwriters can flex their musical talents while listeners "sit on top of them," Craven said. — The Tennessean
What Comes Around Goes Around
In addition to preserving some classic pieces of furniture once used in the Franklin Cinema, Mark Craven has found yet another way to turn lemons into lemonade in Franklin!
Remember Steamers Sub Shop? (It's a tiny little deli in Franklin that's become world-famous for serving subs to Kenny Chesney and Renee Zellweger.) Steamers is yet another Franklin business that recently closed its doors.
As it turns out, Craven has teamed up with Aaron Lefkowitz, the former owner of Steamers, to cook & serve all the food in his new Listening Room Cafe.
To be on Main Street and to be able to get a $4.75 sandwich at night and listen to music and have a beer with friends is really unique. Small towns generally always have that 'corner bar feel' and I don't think Franklin has something like that. — Aaron Lefkowitz
All in all, I'm thrilled to see that Mark Craven is keeping parts of historic Franklin alive and maintaining his loyal ties to Franklin residents and fellow business owners.
Sounds like the perfect combination for a successful business in downtown Franklin, Tennessee to me!
I cannot wait to visit the Listening Room Cafe when it opens next month. (Of course, by the time the Franklin codes department gets done with the whole deal, it'll probably be more like March or April. Either way, I'll be there!)
From The Tennessean:
Mark Craven came from Orlando to Nashville. Like many others, his dream was of taking the stage and hitting it big. But life happened, and Craven never made those dreams come true. So now he's doing the next-best thing. "I'm one of those musicians who moved here who never 'made it,' " said Craven, a drummer and guitar player. "I've always loved the Bluebird and I've always thought the spirit of the Bluebird needed to be somewhere here in Franklin."  Source
For more information about The Listening Room Cafe, or if you're interested in performing, contact Mark Craven at 479-4419.
UPDATE August, 2008: Franklin's Listening Room Cafe is now closed. They've moved to a new Nashville location which opens September 8, 2008.
Here's the scoop:
The Listening Room Cafe' was originally founded by Mark Craven in Franklin, TN in 2007. During that same year, Chris Blair was working on a business plan to open a very similar venue for songwriters when he heard about the Franklin location. Chris began to perform his own music in this incredible room and put his plans to open his own place on hold and instead started revising his business plan to reflect what he was envisioning for a future of The Listening Room. He approached Mark in January 2008 to present his ideas and Mark loved it. After spending several months of planning, searching for the right location and growing a great relationship together, Mark and Chris are now opening The Listening Room Cafe' in downtown Nashville, TN!  Source
New Location:
Cummins Station – Downtown Nashville, TN
209 10th Avenue South, Suite 200
Nashville, TN 37203The Listening Room's Facebook Page 
Other Nearby Songwriter Venues
My other Singer/Songwriter articles
The best small "quaint" places to hear "live" music in Franklin, TN
Puckett's after-hours "live" music venue
Highlights from one night at the Bluebird Cafe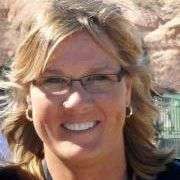 We moved from Florida to Tennessee in 2001. All signs point to the fact that we will probably retire here — by choice. We L O V E Nashville! Our favorite places to live are just south of the City — we've had houses in Brentwood, Franklin, and Spring Hill. And we have properties in Leipers Fork, Cookeville, and Lewisburg. This site is where I share my best tips for moving your family to Nashville and/or visiting Nashville for the first time — with the ultimate goal of helping you find fun things to do in Williamson County and Davidson County. When I'm not out & about enjoying the Nashville area, you'll find me at the corner of Good News & Fun Times as publisher of The Fun Times Guide (32 fun & helpful websites). To date, I've written over 500 articles on this site! Many of them have upwards of 100K shares.