This post may contain affiliate links. If you buy thru these links, we may earn a commission at no additional cost to you.
---
The Nashville flood was unprecedented and the first of its kind for this area.
Around here, they call it the 1000-year flood.
The 2 days of constant rain and flooding which took place on May 1-2, 2010 in Nashville Tennessee broke all kinds of records: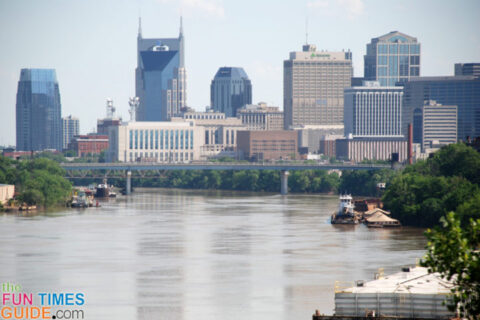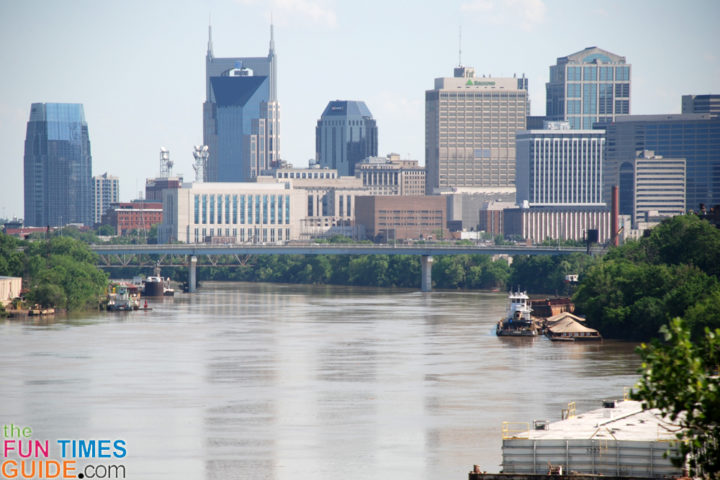 Nashville Flood Facts
The Cumberland River flooded quickly after the weekend's storms dumped more than 13 inches of rain in Nashville over 2 days. That nearly doubled the previous record of 6.68 inches of rain that fell in the wake of Hurricane Fredrick in 1979.
The Cumberland River in Nashville peaked at 8 feet past flood level (flood stage is 40 feet).
The Harpeth River in Franklin peaked at 5 feet past flood level (flood stage is 30 feet).
Several existing Nashville weather records were broken with these new record rainfalls:
Most precipitation in 6 hours: 5.57 inches of rain, May 2, 2010
Most precipitation in 12 hours: 7.20 inches of rain, May 2, 2010
Most precipitation in 24 hours: 9.09 inches of rain, May 1-2, 2010
Most precipitation in 1 calendar day: 7.25 inches of rain, May 2, 2010
Most precipitation in 2 calendar days: 13.57 inches of rain, May 1-2, 2010
Most precipitation in 1 month: 16.43 inches of rain, May, 2010
My View Of The Nashville Flood
We live 30 miles due south of Nashville in a little town called Spring Hill, Tennessee.
We also have a home that we rent out (where we used to live) in Franklin, Tennessee — which is 20 miles due south of Nashville.
We also have 5.24 acres of land in Leiper's Fork, Tennessee — which is 25 miles south of Nashville — where we intend to build a log home some day.
None of these is located in a flood zone. All are located in Williamson County Tennessee. (Nashville is in Davidson County Tennessee.)
I was home alone while hubby was out of town on business. I was definitely concerned about all 3 of our properties.
Since I could see firsthand how bad the flooding was at my home in Spring Hill, I could only imagine how bad it must be 10 miles closer to Nashville in Franklin. And the local news was showing me how incredibly bad things were in Nashville!
Turns out:
The town of Franklin got hit worse than our Franklin house itself did. There was little to no water damage to any of the home in our neighborhood, but the Harpeth River runs right through downtown Franklin, so many areas surrounding us were severely flooded.
Our Spring Hill house is right on a (normally almost dry) creek. The flood waters got very close to our house, but not in it. A few homes in Spring Hill flooded.
And the road to our Leiper's Fork property completely washed away, leaving nothing but mud and debris where the asphalt once was. As a result, there was no physical way for 4 of us homeowners to reach our properties. (Three have houses there; we just have land. The houses were not damaged from the flood waters.)
Below are photos that I took of all 3 locations before, during, and after the Nashville flood…
Spring Hill Tennessee Flood Photos
The worst part about the flooding at our Spring Hill house was the fact that rushing water was coming at us from 2 directions.
In the one photo (below), you can see how there's a runoff area that starts at the neighborhood up the hill from us, runs into a ditch between 2 homes, and dumps into the creek next to our home. Plus, the creek itself serves as the hub for all the water runoff from our own neighborhood. As a result, fast-moving water was coming directly toward our house for 2 days straight. As the rain would lighten up, the water would recede… slowly. Then as the water would start to fall harder again, the water would rise again… quickly. This went on for 2 days. I don't think it ever completely stopped raining during that time.
My first concern was that we might lose our fence. My second concern was the fact that the water got so close to the house in our backyard that we could have some flooding into our crawlspace.
The rushing water was massively powerful, so anything that was floating in the creek (like sticks, logs, leaves, and small trees) got pushed forceably against our fence in the area where the 2 directions of run-off water met. That area of the fence began to bow significantly as more things got hung up there by the water's force.
Every couple of hours, I ventured out there (wading in water that was up to my thighs) and used a shovel to push all of the built-up debris away from the outside of our fence, in hopes that it would travel on downstream.
I actually like the challenge. But it was pretty scary at times too. We didn't lose the fence. But it is now permanently bowed in the spot where the heavy debris had pushed up against it for 2 days.
Leipers Fork Tennessee Flood Photos
In nearby Leiper's Fork, we were quite surprised as we were driving to our property to check on things to find that the entire road leading up to our property had been completely washed away.
Before the flood, there was a large retention pond on one side of the road and nothing but woods on the other side of the road. At the bottom of the hill in those woods, 2 creeks meet up, supplying water to Lick Creek. Those creeks are normally very very low, and only after a rain can you hear water trickling over rocks and sticks as the water flows downstream.
FEMA came out to inspect it the day after we called them. Unfortunately, FEMA denied us coverage — because we don't actually reside there. So we had to pay for our portion of the road repair, but FEMA helped the other homeowners in a small way with their portion of the road repair.
Franklin Tennessee Flood Photos
Our Franklin home sustained absolutely no damage. There's a creek that runs behind the home, but it didn't pose any danger throughout the 2 days.
Other parts of Franklin, however, were terribly affected by the Nashville flood. Some lost their homes and businesses altogether, while others worked with FEMA and local volunteers to get their homes and businesses back to normal.
Nashville Flood Photos
Nashville and various suburbs got hit the worst. Hundreds of Nashville homeowners and business owners lost everything. Several downtown businesses were flooded as well.
These are mostly photos that I took of the TV screen, as I was in Spring Hill and the news was reporting on flooded areas all over Nashville. I was constantly texting the photos to Jim who was out of town at the time. The videos that follow are some of the best I've found online from others who reported on the Nashville flood.
The Nashville Flood Brought People Closer
The best part about living in Nashville is this: the residents of Nashville always pull together to help one another!
No matter what the crisis is… without hesitating… or complaining… or waiting for someone else to be in charge of things… Nashville residents come together on their own to help their fellow neighbors pull through a crisis. And this was never more evident than with the 2010 Nashville Flood Relief.
Why? Because we are Nashville.
After devastating floods hit Nashville on May 1st, 2010, the city banded together with little coverage from the national media and helped one another. — We Are Nashville
Even More About The Nashville Flood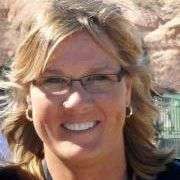 We moved from Florida to Tennessee in 2001. All signs point to the fact that we will probably retire here — by choice. We L O V E Nashville! Our favorite places to live are just south of the City — we've had houses in Brentwood, Franklin, and Spring Hill. And we have properties in Leipers Fork, Cookeville, and Lewisburg. This site is where I share my best tips for moving your family to Nashville and/or visiting Nashville for the first time — with the ultimate goal of helping you find fun things to do in Williamson County and Davidson County. When I'm not out & about enjoying the Nashville area, you'll find me at the corner of Good News & Fun Times as publisher of The Fun Times Guide (32 fun & helpful websites). To date, I've written over 500 articles on this site! Many of them have upwards of 100K shares.