This post may contain affiliate links. If you buy thru these links, we may earn a commission at no additional cost to you.
---
I love going to the doctor!
I know, most people aren't shouting to the masses about their ailments and the doctors who treat them, but I just have to give props to my doctor, Michael Overfelt, because he re-defines what it means to be a "family doctor".
After experiencing a week's worth of discomfort from a pesky bladder infection that I couldn't seem to cure by self-medicating, I decided to give the experts a try. (I've only had such an infection once before, and that time Cranberry Juice and lots of water helped. But not this time!)
Dr. Overfelt clearly remembered me from my visit over 2 years ago, and he's just as charming now as he was then.
Why he's a great doctor:
The minute he walks into the room, he puts you at ease — whether you're there for something major (and you're nervous about the outcome) or something minor (and you just want to chit chat about the weather). He's like a giant teddy bear — whenever he's in the room, all is good. Did you ever know someone who, every time you're in their presence, you can't help but SMILE? Just cuz they are such cheery and charming individuals… and it kinda rubs off on you. There are a handful of people who have that effect on me, and Dr. Overfelt is one.
He's very open and honest about EVERYTHING. No subject is off-limits with him. You ask a question. He'll take the time to step back and give you his honest opinion. And no question is a stupid question.
He's of the Christian variety (like me) — which I learned when discussing adoption and fertility options with him ages ago. Every time we talk about it, we always come back to "what was meant to be will be". Whether that means we hit the lottery soon and find a way to afford the high costs of adoption, or whether that means we just keep on keepin' on and a child may not be in our future — no one knows.
He makes his own follow-up phone calls to all his patients! Can you believe that??? I was first introduced to him from a friend who had emergency surgery to have her appendix taken out. She said he even went to see her in the hospital (which is nowhere NEAR his office), and then he called her to make sure all was still going well days later! 
He never tries to rush you out of his office in a hurry to get to the next patient. Which is a detriment to his later patients I'm sure, but that's why I always make my appt. for first thing in the morning… while he's still running "on schedule".
 
I know, it's kinda nutty to give kudos to a favorable experience at the doctor's office, but I couldn't help myself. Anyone in the Nashville / Cool Springs / Franklin / Brentwood / Spring Hill area of Tennessee who's looking for a new doctor in town… Dr. Michael Overfelt is the one for you!
[NOTE: His practice is listed under "Kenneth Phelps" in most health insurance provider directories.]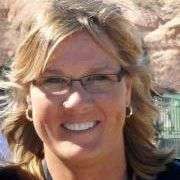 We moved from Florida to Tennessee in 2001. All signs point to the fact that we will probably retire here — by choice. We L O V E Nashville! Our favorite places to live are just south of the City — we've had houses in Brentwood, Franklin, and Spring Hill. And we have properties in Leipers Fork, Cookeville, and Lewisburg. This site is where I share my best tips for moving your family to Nashville and/or visiting Nashville for the first time — with the ultimate goal of helping you find fun things to do in Williamson County and Davidson County. When I'm not out & about enjoying the Nashville area, you'll find me at the corner of Good News & Fun Times as publisher of The Fun Times Guide (32 fun & helpful websites). To date, I've written over 500 articles on this site! Many of them have upwards of 100K shares.