This post may contain affiliate links. If you buy thru these links, we may earn a commission at no additional cost to you.
---
Okay, Mellow Mushroom finally has some competition in the pizza department. (They're still #1 for calzones though.)
We've been doing lots of drive-by's past the Garlic Jim's pizza place lately — because we've been so eager for Franklin's newest pizza joint to open their doors. That day was officially March 4, 2008.
We went for the first time last night (March 14th).
Garlic Jim's pizza ROCKS!!! Here's why…
First Impressions
It's a very very tiny little pizza joint — located across from Centennial High School on Mallory Lane (near the CVS, Sonic, and Anytime Fitness Club).
4115 Mallory Lane, Suite 212
Franklin, TN 37067
(615) 791-5461
Open 11AM – 11PM seven days a week.
When you walk in, for some reason the menu boards are on the opposite end of the room — so you have to walk past the order counter to find what you want to order, then walk back to get in line and actually place your order.
That's a little (no, a lot) odd. Not only do you lose your place in line, but you're also creating a pile-up of people trying to make sense of the menu in the smallest corner of the restaurant.
It's strictly carry-out… no dine-in. There isn't a table in the place. I believe they try to have all pizzas made to order within 15 minutes — hot out of the oven!
How's The Parking?
It's tricky to get in and out of this place — mostly because of the narrow driving lane in & out that makes the parking spots very difficult to get into (especially if there's another car coming or going).
It's not Garlic Jim's fault. I'd say this is the City Planning Dept's error when they designed the whole strip mall — there's simply no space to move. Big bummer.
Plus, on this particular night (a Friday), there were lots of people coming and going from Garlic Jim's.
What We Ordered
While they had a LOT of tasty combinations for pizza on their menu boards, we chose the one we thought would be closest to our other local favorite: a white pizza from Mellow Mushroom.
We ordered Jim's Garlic Chicken Pizza:
garlic basil sauce
grilled chicken
sun-dried tomatoes
green peppers
red onions
roasted garlic
grated parmesan cheese
(…and did I say garlic?!
Here's what Jim's Garlic Chicken Pizza looks like. (video)
Prices for most of their pizzas are:
Med $15.99, Large $18.99, XLarge $21.99
And you get to choose hand-tossed (thicker) or thin crust.
We got the large hand-tossed. I had 2 pieces. Jim had 3. And there were 3 leftover. (And we were both really hungry.)

How It Tasted
First, I have to say, that first impressions of this pizza are amazing. Completely loaded with toppings. The smell of fresh roasted garlic. And a piping hot box… we couldn't wait to get it home and dig in.
By the time we got home, by the way, our pizza was just lukewarm. With that in mind… after you read this review, just think how much better it would be fresh & hot!
At first it seemed like it there wasn't any sauce at the base of this pizza. Instead, it was just a light-colored garlic basil sauce — to die for! (It's a lot different from your classic red sauce.) Plus, as you can see from the pizza box… it's not loaded with grease!
The "fresh-roasted garlic" on this pizza wasn't tiny minced garlic either. We're talking thick chunks of garlic cloves… Yum!
To give you some idea of how garlicy this particular pizza was… if you eat an apple within 40 minutes of eating this pizza (like I did), it will probably taste like a garlic apple (like mine did).
For the record, I think they have plenty of pizza options without garlic. But I was asking Jim how funny it would be to go to Garlic Jim's and ask them to "hold the garlic". I think you'd be missing the point… and their #1 specialty.
I like the little special touches they provided, like 2 packets of grated parmesan cheese (enough to coat 2 slices per packet, or lightly cover the whole pizza), 2 packets of crushed red pepper (worthless, there were about 4 small flakes inside), and 4 mints (a necessity after eating this very garlicy pizza!).
The only thing I thought might be an extra special touch would be for them to add 2 small containers of hot garlic butter to dip the thick crust into. Mmmm… (I think Papa John's or someone else used to do this.) It just seems like a natural fit for a garlic specialty place — especially since Garlic Jim's has such thick crust that resembles a fresh-baked loaf of bread.

Do They Deliver?
We asked if they delivered to west Franklin (near Westhaven). The answer was no. Basically, they deliver from the housing developments around the Cool Springs Mall area to Mack Hatcher at Hillsboro Road (near Franklin High School) and to 5 Points (in downtown Franklin). I don't know how far east they would go — on Highway 96 in Franklin.
By the way, speaking of delivery, here is my simple plea to the managers of Garlic Jim's:
Is there any way to find a less hectic loading spot for your delivery drivers? They were taking up all the curbside area on an already too-narrow road to the parking spaces. It was nothing but congestion on this particular night.

What Makes Garlic Jim's So Different


They pride themselves on providing "famous gourmet pizza"… and fast. They call it "Gourmet… right away!".
The first thing we noticed that makes Garlic Jim's so different (and much better than your typical pizza joint) is their wide variety of specialty toppings and the unique combinations of ingredients that make up their gourmet specialty pizzas.
Some examples:

Jim's Gourmet Garlic: basil pesto sauce, marinated artichoke hearts, roasted garlic, sun-dried tomatoes, red onions, and feta cheese.
Jim's Smokin' Sweet BBQ Chicken: smokin' sweet BBQ sauce, grilled chicken, bacon, green peppers, red onions, and cheddar cheese.
Southwestern Chicken: zesty chipoltle pesto sauce, grilled chicken, black beans, roasted corn, tomatoes, red onions, cheddar cheese, and topped with tortilla strips.
Spinach Artichoke Pie: garlic-infused olive oil base with fresh spinach, marinated artichoke hearts, roasted garlic, and red onions.
Gourmet Hawaiian: your classic Hawaiian pizza, but this one is topped with Canadian bacon, pineapple, coconut, and almond slivers.
Chicken Bacon Ranch: creamy ranch sauce topped with grilled chicken, bacon, cheddar cheese, tomatoes, and red onions.
According to Garlic Jim's Founder & Chairman, Dwayne Northop:
It all starts with the dough, the sauce and the cheese … The dough must make a crust good enough to eat by itself. It should taste like a good French bread. The sauces will be made of fresh packed ingredients. The red sauce tastes like fresh tomato and looks bright and delicious. The cheese used by Garlic Jim's is 100% fresh whole milk mozzarella, never frozen. All of our flatmeats and other toppings are of the highest quality and always fresh packed. Together, our fine, high quality ingredients combined with creative, inventive recipes to produce a product we're proud to call gourmet. But that isn't good enough.

When we created the Garlic Jim's concept we studied the pizza market carefully. We determined that many of the "Mom & Pops" we're making very high quality pizzas but it could take 45 minutes to an hour to get them delivered. The big franchises are able to get a pizza delivered quickly but we didn't care for the quality of the pizza. So Garlic Jim's combines the gourmet pizza created by the small operator with the refined and speedy delivery mechanisms of the big operators to provide to our customers – "Gourmet, Right Away!" And we do it all from an attractive, upscale store front.
Are We Going Back?
YES! Again and again.
To be honest, after we ordered the hand-tossed pizza at Garlic Jim's for the first time, we said how we hoped we would like it enough to want to come back to try their thin crust pizza as well. And you can bet we will. Still, I'm guessing their hand-tossed will forever be our favorite. And the Jim's Garlic Chicken Pizza will probably always be our favorite pie, too. But we'll be sure to try some of the others…
Oh, and by the way, we had the leftover pizza for lunch today. It was even better than we expected… very tasty!
One interesting thing to note:
After only being open for 10 days, they already had repeat visitors. How do I know? People were coming in with coupons — ones that you could only get after ordering a pizza from there. They tape a flier with their full menu on one side, and lots of coupons on the other side.

But Wait, There's More!
They also have Haagen-Das Gourmet Ice Cream ($3.99 per 1-pint container).
Other extras:
Chicken wings ($6.99 for 10 — hot, smokin' sweet BBQ, or garlic)
Salads ($3.99-$4.99 for House, Chopped, or Southwest Chipotle Chicken Salad)
Garlic bread ($2.99)
Garlic cheese bread ($3.99)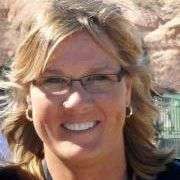 We moved from Florida to Tennessee in 2001. All signs point to the fact that we will probably retire here — by choice. We L O V E Nashville! Our favorite places to live are just south of the City — we've had houses in Brentwood, Franklin, and Spring Hill. And we have properties in Leipers Fork, Cookeville, and Lewisburg. This site is where I share my best tips for moving your family to Nashville and/or visiting Nashville for the first time — with the ultimate goal of helping you find fun things to do in Williamson County and Davidson County. When I'm not out & about enjoying the Nashville area, you'll find me at the corner of Good News & Fun Times as publisher of The Fun Times Guide (32 fun & helpful websites). To date, I've written over 500 articles on this site! Many of them have upwards of 100K shares.