This post may contain affiliate links. If you buy thru these links, we may earn a commission at no additional cost to you.
---
We already have a favorite dog park in Franklin… it's Maggie's Bark Park.
Our second favorite is Warner Dog Park.
But still, I was incredibly excited when I heard there was another new dog park in town!
It's called the K9 Korral Dog Park at Harlinsdale Farm.
So the dog and I both jumped in the Jeep and we went to check it out…
First Impressions
I can't count the number of times I've passed by Harlinsdale Farm on Franklin Road, yet I never stopped to see what all the park has to offer… until now.
So this was a win-win for me: I got to explore the K9 Korral Dog Park and visit Harlinsdale Farm for the first time.
From the roadway, you can see long and winding paths among acres and acres of green pasture land. Come to find out, most of those wide, spacious paths are pea-gravel roadways– for cars — not for comfortable exercise like walking or running. Bummer.
As you drive farther, toward the left rear corner of the farm, you come to the K9 Korral Dog Park. Sweet!
My first impression was: "This looks like a simple, but nice, dog park."
Exploring The K9 Korral Dog Park
No one else was there on the day we visited (early afternoon on a weekday), so we had the whole place to ourselves. The cars you see in these photos must be from walker or joggers who were enjoying Harlinsdale Farm for the day.
First of all, I was happy to see the double-gated entrance to the dog park. It seems safe & secure, and the middle area — between the gate to the dog park and the gate to the parking lot — is rather large.
TIP: When entering any dog park, I usually keep my dog on his leash until he has "met" all of the other dogs that are there. Once I'm comfortable with the dogs, then I take my dog's leash off and let him play freely.
In the holding area, there are hooks for hanging your belongings or your dog leash — if your dog is going to run free within the gated park under your supervision. This is also where the recycled can & bottle trash bins are.
There are trash cans scattered in a few places, with several being located near the entrance.
The second most obvious thing I noticed after walking into the K9 Korral Dog Park is the ample supply of poop bags everywhere you turn. This makes it really easy and convenient to pick up after your dog. The Mutt Mitt stations appear to be in all corners of the dog park, so they're never far from reach.
Unfortunately, it was very clear on this day that the dog owners before us did not take advantage of the free poop bags. There were dog feces just about everywhere you walked. It was actually quite sad. My guess is this dog park is rarely visited by 2 or more dog families at the same time — except for maybe on weekends — and since no one is looking, many just leave the mess behind.
Looking to the right, inside the K9 Korral Dog Park:
Looking to the left, inside the K9 Korral Dog Park:
As you can see… there are plenty of bare spots in the grass. Of course that means after a rain, this dog park gets quite muddy.
There were a handful of old balls lying around, but there's no supply of dog toys or agility ramps and obstacles, like at Maggie's Bark Park.
Overall, I'd say the K9 Korral is a "decent" dog park that's located in a convenient area — just off of Franklin Road near The Factory. While it doesn't seem to be as regularly visited as some of the other dog parks in the area, it seems a bit run down (or would that be neglected?) — especially with all of the "landmines" I found littering the entire play area.
If you're looking for a dog park that's laid back and quiet — especially on weekdays — this is the one!
For what it's worth, I've noticed that a lot of people walk their dogs (on leash) in the wide open fields surrounding the K9 Korral Dog Park. I think I would enjoy that as well. It would be a fun way for both me and my dog to get a little exercise while enjoying a beautiful day outdoors together.
Here's an interesting look at what went into building the K9 Korral Dog Park at Harlinsdale Farm:
The Nutro Company Room to Run Franklin TN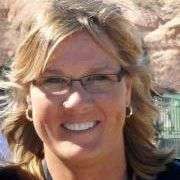 We moved from Florida to Tennessee in 2001. All signs point to the fact that we will probably retire here — by choice. We L O V E Nashville! Our favorite places to live are just south of the City — we've had houses in Brentwood, Franklin, and Spring Hill. And we have properties in Leipers Fork, Cookeville, and Lewisburg. This site is where I share my best tips for moving your family to Nashville and/or visiting Nashville for the first time — with the ultimate goal of helping you find fun things to do in Williamson County and Davidson County. When I'm not out & about enjoying the Nashville area, you'll find me at the corner of Good News & Fun Times as publisher of The Fun Times Guide (32 fun & helpful websites). To date, I've written over 500 articles on this site! Many of them have upwards of 100K shares.