This post may contain affiliate links. If you buy thru these links, we may earn a commission at no additional cost to you.
---

For some reason, you can't find Johnny Reid's Born To Roll CDs here in the States yet.
But we got our hands on his latest album "Born To Roll" last week… and I haven't taken it out of the CD player since!
Interesting Sidenote: Johnny told us that they cut this album (right here in Nashville) with the intention of leaving most of it a little "raw" and "rough around the edges" — as opposed to well-polished and fine-tuned with a lot of studio work.
…which probably explains how they were able to cut this entire album in just one day!
The bonus for listeners is that we get to hear a lot more of Johnny's "real" voice throughout the entire album, including those passion-filled long notes that he's so well-known for, plus all the rock-your-a#! screamin-out-loud chords that literally take your breath away.
I, for one, happen to love the raw stuff. But we're not talkin purely acoustical one-man/one-guitar kind of stuff here. Oh no, this is strong… it ROCKS! Even the ballads raise the roof.
From the backup vocals to the myriad of instruments used on this album, it all comes together perfectly to create a sound that's 100% Johnny Reid.
Now onto the songs…
Favorite Songs On "Born To Roll"
Born To Roll – My #1 fave from this album. It's about Johnny's gypsy-like lifestyle. He takes you there. So much so, that you almost feel as if you've actually been on the journey with him. They picked Born to Roll as the title to this album for a reason… it really makes a powerful statement, and it surely will be a hit. By the way, I think "gypsy" appears in at least 3 different songs on this album. Which says something about Johnny Reid and his past, that is oh, so intriguing.Reminds me of something Jim always says:


"Back when I was on my gypsy tour…" in reference to a period of a time when Jim wasn't sure which direction he was headed in life. All he knew is he was chasing some dream, and he hadn't found it yet. (Then he married me… *wink wink*)

You Still Own Me – Maybe it's because I've seen the video (which is already a Top 10 hit in Canada), but this song seems to be a natural for a chart-topper here in the States as well. There's not a flaw to be found with this one… The strength of Johnny's voice is what carries this tune from start to finish, but the words are just cool too.
Sixty To Zero – What a great play on words! And it makes me want to be riding with the top down in my Jeep having some good 'ol summertime fun. This song is HOT…
You Turned It Up – This one is "hot" in a whole 'nother way… It rocks from start to finish, and Johnny seems to be having a lot of fun with it. ALL of the instruments on this tune are truly amazing… and I dig that very brief drum solo which occurs at a "key" point in the song!
Missing An Angel – Talk about passion-filled and sung with every word coming from the center of his soul!… This one's about his wife, and it's just as beautiful as she is. It's also one of the songs that Johnny performed live at the Bluebird, and it was probably the night's biggest hit — the audience was completely captivated!
Time Flies – Jim's personal favorite (…he completely zones out whenever this song comes on). It looks to be a fave among his Canadian fans as well.


A baby's born, a momma cries.
She sees a glimpse of his daddy there in his eyes.
They take him home and watch him sleep,
Stand and wonder who he's gonna be.
Then it's Tonka Trucks, and baseball gloves.
Then his first kiss and his first love.
The innocence just don't last…
Our dreams and our future go by so fast.

Those words are cool. And Johnny's voice does them more justice than the keys on my computer do, but it's the chorus that really seals the deal on this song for me. In the chorus, the Forces of Nature all come together in a unique, melodramatic way: Mountains moving, Rivers running, Shadows falling, Suns setting, Thunder rolling, Lightening striking, Darkness covering and Light being swallowed up… I love it!




What's Johnny Reid's Music Like?


It's raw, it's loud, it's deep, and it's always straight from the heart. Which pretty much sums up the kinda guy Johnny Reid is (…from what we've learned in the short time we've known him anyway).

His sound has been compared to that of a number of different singers. To me, Johnny Reid shares similarities with these classics:

 

Johnny Reid, as a singer/songwriter, reminds me of my other three faves: Shawn Mullins, Pat Green and Jeffrey Steele. They both have a sound that's unmistakable, yet also undefinable. Country? Not in my book, but I guess for the "powers that be" (the record labels and the radio stations), they have to classify it as something. I prefer to call it Xtreme Country!

Think about it… These guys aren't singing sappy tear-in-your-beer love songs with that Southern twang. Their love songs ROCK! And I'll bet barely 10% of their audience even owns a cowboy hat. Now, what kinda Country is that?! Non-traditional Country, if anything.

If I was somebody who was anybody, I would love to help create a new genre for this new kind of Country music that seems to be used to classify everyone who can't be fit into another category. That's what Country music is these days… a catch-all category.

Okay, okay… I'll save that discussion for another day, another post. Sorry.




After living in Nashville for the last 4-1/2 years, Reid has been classified as a Country-music singer, a label that doesn't quite suit his multi-dimensional style. Yet while the label might be somewhat inaccurate, there are aspects of the genre which are apparent in his music. 'I've never once called myself a Country singer. But when I went to Nashville, I fell in love with the lyrical style of Country music… I was a child of the mid-80s and listened to '80s rock bands. So if you listen to the album, you can probably hear a hybrid of all of these things, a wee bit of Country, a wee bit of rock, a wee bit of soul.' Source




My Summary…


"Uniquely catchy" defines each and every song on Johnny Reid's "Born to Roll" album, as you just can't help but tap your foot and bop your head when you're listening.

"Feel-good rock" comes to mind as a phrase to classify these tunes. Even the handful of slower ballads are so introspective and passion-filled that you're tapping your toes to that beat which is so captivating.

"Addicting" summarizes this entire album… it's one you want to listen to over and over again. The best part: if you're like me, you'll never tire of it.

"Best-kept secret" defines Johnny Reid, the singer/songwriter, as he takes his Canadian stardom on the road and tests the waters here in the States. As soon as people in these parts catch wind of his music, he'll be topping the American charts in no time. He's already proven himself in Canada… now he's here to prove it to everyone else!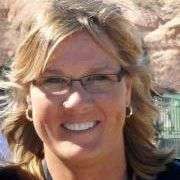 We moved from Florida to Tennessee in 2001. All signs point to the fact that we will probably retire here — by choice. We L O V E Nashville! Our favorite places to live are just south of the City — we've had houses in Brentwood, Franklin, and Spring Hill. And we have properties in Leipers Fork, Cookeville, and Lewisburg. This site is where I share my best tips for moving your family to Nashville and/or visiting Nashville for the first time — with the ultimate goal of helping you find fun things to do in Williamson County and Davidson County. When I'm not out & about enjoying the Nashville area, you'll find me at the corner of Good News & Fun Times as publisher of The Fun Times Guide (32 fun & helpful websites). To date, I've written over 500 articles on this site! Many of them have upwards of 100K shares.