This post may contain affiliate links. If you buy thru these links, we may earn a commission at no additional cost to you.
---
Our first time going to the Bluebird Cafe was July 19, 2001. We were brand spankin' new to Nashville and the Bluebird Cafe was a great first experience.
On a whim, we thought we'd check out the 6pm FREE show — because a "friend of a friend" was supposed to be performing there.
When we arrived, there weren't any tables left, so we accepted their "best available" seats… at the bar. (This would not be the last time we would find ourselves seated atop tall bar stools in the back — at the bar area — of the Bluebird Cafe.)
Here's what it was like… to give you some idea of what you can expect if you decided to go to the Bluebird soon.
We have been there many times since this first visit in 2001. It's also a great place to take guests when they're visiting us here in Nashville.
First Impressions From Inside The Bluebird
Right from the get-go, we were fascinated by the place.
We were new to Nashville, new to the whole "in the round" thing, and I, for one, was even new to Country music at that time.
The first thing to cause our jaw to drop was the mere size of the place… how in the world could they cram 125 people (maximum occupancy) in here?
And the tables were so close together… if you didn't know your tablemates before you came, you certainly did afterwards! (Yep, they seat groups of 2 and 3 together at the same table.)
The tables inside the Bluebird are mostly two- and four-seaters… tiny rounds with old wooden high-back chairs that you can position to get the best view of the stage — depending on which configuration they choose for that particular night. There are a handful of six-and eight-seater tables, as well a few old church pews (yep!) positioned next to a half-a-dozen or so seats at the bar.
The lights were very dim, both for "setting the mood" and probably also to hide the years of wear & tear that this dive has sustained. It's not bad; not offensive; just a fact of old age. (It actually goes quite nicely with the rest of the Nashville bar scene.)
In fact, the entire Bluebird Cafe is today very much as it was the day it opened in a tiny strip mall at 4104 Hillsboro Road in 1982.
And then there were the photographs. (Yes, you can take all the photos you want with your own camera during the show, but that's not what I'm referring to here…)
The walls inside the Bluebird are entirely lined with black & white headshots of all the people who've performed there — many legends and superstars — most of whom were photographed before they hit the big time. You could spend hours looking at these and reading all the autographs!
Then there is the Bluebird's somewhat confusing reservation system. Even for the free shows, you want to call ahead to RSVP — to guarantee yourself a table in this small joint. If you don't, the church pews and bar seats are first come, first served — meaning you may not have a seat for the show.
While they've gotten more lenient through the years, allowing people to stand inside the aisle ways (aka "doorway") and along the back wall, you wouldn't want to get stuck having to peer into the windows from the sidewalk outside while listening to the outdoor speaker — though many do. Even in the dead of winter!… They're hoping for an early departure by one of the patrons so they can go in and fill that seat. Truth be told, it's often worth the wait!
Finally, there's that minimum drink requirement. Both, the early and late shows require a $7 per person minimum food/drink order. It's worth it though. For me, this usually amounts to 2 cans of beer. (Yes, cans… that's all they serve). However, if you're seated in the church pews, the minimum drink requirement is waived for some reason.
The Bluebird Cafe opened in 1982 as a restaurant with live music. They added writers' nights in 1985 and the whole "in the round" concept took off from there.
No-Name Performers = Soon To Be Big Superstars!
We had heard a little about the Bluebird — mostly just that Garth Brooks and Faith Hill "got their start" here. None of the other names meant much to us at the time.
Which shows just how "green" we were… because that is the real strength of a quaint little place like the Bluebird Cafe: its ability to spotlight the words and music of those whose names aren't widely known by the public (…yet!).
You see, it's not about who is on the bill at all! Luckily, on our first night there, we stuck it out and enjoyed the songs and stories of five "unknown" songwriters (at the time!). They were: Craig Morgan, Shaye Smith, and 3 others whom I can't recall at the moment.
These five 20-something aged songwriters sat with just their acoustic guitars and their voices in a circle in the middle of the bar. The audience sat around them (sounds kinda like romper room, doesn't it?). Then they went around and sang one song each — all night long. Through their lead-ins and introductions, you get to "meet" the people behind the songs and the true meanings behind the lyrics. It's pretty cool. They have some great stories to tell.
I'll never forget Shaye Smith's description of her "one girl, one boy bed"… In short, she penned Colin Ray's hit "One Boy, One Girl" and the "riches" she earned from that song's airplay enabled her to purchase a much-needed new bed — her fi
rst real reward from being a songwriter!
Without realizing it, Shaye Smith's #1 hits at the time were: "Single White Female" (Chely Wright), "One Boy, One Girl" (Collin Raye) and "That's Why I'm Here" (Kenny Chesney), and "There Is No Arizona" (Jamie O'Neal), "When I Think About You" (Jamie O'Neal), "I Should Be Sleeping" (Emerson Drive), and "Complicated" (Carolyn Dawn Johnson).
I also remember Craig Morgan speaking so eloquently about his time in the military and his wife and how things were beginning to fall into place for him and his music career. Then, just a couple years later, he became one of the hottest Country music artists around — as a singer and a songwriter!
The point here is to encourage everyone to take advantage of those FREE early shows at the Bluebird Cafe, as well as the late shows (which normally have a $10 & up cover and tend to feature some of the "bigger" names in music songwriting.
Need Reservations?
If you're thinking of making reservations for a future show at the Bluebird Cafe:
1. Check the upcoming schedule first.
2. Read this, before you call in your reservation.
>Here are some stories and photos of songwriters we've seen at the Bluebird Cafe.
UPDATE 11/8/07: Amy Kurland announced today that she sold the Bluebird Cafe to NSAI, and the club will officially change hands on January 1, 2008. A few things will undoubted change once the Nashville Songwriters Association takes over the Bluebird Cafe as its new owner.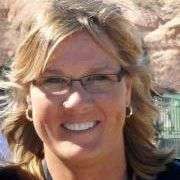 We moved from Florida to Tennessee in 2001. All signs point to the fact that we will probably retire here — by choice. We L O V E Nashville! Our favorite places to live are just south of the City — we've had houses in Brentwood, Franklin, and Spring Hill. And we have properties in Leipers Fork, Cookeville, and Lewisburg. This site is where I share my best tips for moving your family to Nashville and/or visiting Nashville for the first time — with the ultimate goal of helping you find fun things to do in Williamson County and Davidson County. When I'm not out & about enjoying the Nashville area, you'll find me at the corner of Good News & Fun Times as publisher of The Fun Times Guide (32 fun & helpful websites). To date, I've written over 500 articles on this site! Many of them have upwards of 100K shares.