This post may contain affiliate links. If you buy thru these links, we may earn a commission at no additional cost to you.
---
Attention White Stripes fans… and Jon Stewart fans… and Daily Show fans (…could there even be a Daily Show fan without being a Jon Stewart fan?):
Tomorrow (December 1, 2005) The White Stripes will be performing "live" on Jon Stewart's Daily Show! There has never been a live musical performance on The Daily Show before.
Comedy Central's The Daily Show has booked its first band to perform, and the honor goes to The White Stripes. That show will air Dec. 1, and Jack and Meg White will perform and chat with host Jon Stewart, the AP reports.
Jack White And Loretta Lynn: An Unlikely Duo
I first became familiar with The White Stripes when I saw Jack White accepting an award with Loretta Lynn at the 47th Annual Grammy Awards.
He produced and contributed to her highly acclaimed 2004 album "Van Lear Rose".
Here's an interesting look at how their unique relationship was formed:
Popular White Stripes Songs
Soon after the Grammy Awards, I started hearing a song on the radio with a really catchy beat… something about "I've been waitin' for my doorbell to ring, when ya gonna ring it?… When ya gonna ring it?"
Here's the full-length video for "My Doorbell" by The White Stripes:
Check out the White Stripes "Denial Twist" video. (It documents The White Stripes' week-long appearance on Late Night with Conan O'Brien.)
More White Stripes videos
Behind The Scenes With The White Stripes

The biggest thing I've learned about The White Stripes is… Looks can be deceiving! Jack and Meg are two of the most down-to-earth people. (Quite contrary to my initial perception of the band.) And they are incredibly, amazingly TALENTED singers, songwriters, and overall musicians… There's no denying that!
Listen to their low-key NPR interview with Jack and Meg White. (AWESOME!…it's quite enlightening and might change your perspective of Jack White and the White Stripes.)
You can watch Meg and Jack perform a NUMBER of songs thanks to this incredible "up close & personal" video footage (63MB!) — from Whitestripes.net.
Check out Jack and Meg's fun photos in the White Stripes Photo Gallery.
Did You Know?…
The White Stripes, Jack and Meg White, initially billed themselves as brother and sister, when in reality they are ex-husband-and-wife.
There are only two members in the band… period. Their theory: "simplicity rules". Meg White plays drums, backing vocals, and tambourine. Jack White performs lead vocals, guitar, keyboards, and piano!
The White Stripes recorded their latest album, "Get Behind Me Satan" entirely in Jack White's house (in the staircase and foyer no less!), as opposed to in a professional recording studio with sound engineers and computers. Jack says the end result is a really warm sound with "soulfulness and something raw".
While it's not shocking to learn that Jack White was influenced by blues, rock, punk, and heavy metal… did you know that "mountain music" and country also play a HUGE role in White Stripes music? Interesting!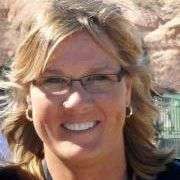 We moved from Florida to Tennessee in 2001. All signs point to the fact that we will probably retire here — by choice. We L O V E Nashville! Our favorite places to live are just south of the City — we've had houses in Brentwood, Franklin, and Spring Hill. And we have properties in Leipers Fork, Cookeville, and Lewisburg. This site is where I share my best tips for moving your family to Nashville and/or visiting Nashville for the first time — with the ultimate goal of helping you find fun things to do in Williamson County and Davidson County. When I'm not out & about enjoying the Nashville area, you'll find me at the corner of Good News & Fun Times as publisher of The Fun Times Guide (32 fun & helpful websites). To date, I've written over 500 articles on this site! Many of them have upwards of 100K shares.