This post may contain affiliate links. If you buy thru these links, we may earn a commission at no additional cost to you.
---
We did it!
In 3 short days, we sold our Jeep Grand Cherokee here in Franklin, Tennessee.
We had planned to put it up on AutoTrader.com, but it sold before we even got a chance to.
Pre-Sale Preparations
As we did with our Isuzu Rodeo before we turned it back in after we fulfilled the obligation of our lease, we took the Jeep Grand Cherokee to a little place here in Franklin called Super Shine Detail Center.
UPDATE: They changed their name to Details To Go and they now have a couple other locations in the Nashville and Franklin area!
They had managed to make our Isuzu Rodeo look like NEW (buffed out scratches, washed & waxed the outside, vacuumed & shampooed the interior, shined the tires, etc.) — all in one day for a cost of about $150. At the time, we were concerned that some of the scratches would result in high fees from the car dealer, but thanks to the fine handiwork of the guys down at the Super Shine, we managed to get our FULL deposit back on the leased Rodeo!
It Looks Like New!
Fast-forward two years, and the guys at the Super Shine came through for us again…
We wanted to get our Jeep Grand Cherokee with 175,000 miles looking its best before we put it up for sale, so we opted for the above-mentioned services, PLUS a complete clean & shine on the entire engine too.
Wow! These guys can work miracles. We knew our car would sell in a heartbeat now.
First, we had kept it in great shape and even kept all of the maintenance records on it through the years. In fact, we were the car's 2nd owner, and the maintenance records (including even "small" things like every single oil change!) had been kept from the very beginning!
Top that off with the fact that this was one great looking Jeep — especially after the guys at the Super Shine were able work their magic on it.
This car was going to be a great deal for someone…
Can We Put Our Car On Your Lot?
Due to the fact that we now had 4 vehicles parked at our house — 3 Jeeps and a Chevy Malibu — we were eager to lighten the load in our driveway by selling at least one of these vehicles right away. The sooner, the better.
When we noticed the Super Shine had a couple of other cars for sale on their tiny lot, we asked if they might be interested in letting us park our Grand Cherokee there too — for sale. Jose said he'd be happy to, for a $150 consignment fee. If it sold, he got $150. If it didn't, he got nothing.
Sounded like a good deal to us.
Why Did You Do It THAT Way?
Everything we did toward selling this car was against my better judgement (except for placing it on the lot at the Super Shine… I was all for that).
I mean, we didn't have "official" looking signs in the window… See, I'm all about providing lots of details, and you know — "selling" all the high points on the sign itself.
…Didn't do it. Opted for 4 bright orange construction paper signs with our phone number and the words "FOR SALE". Period.
Top that off with the fact that I let JIM affix the signs inside the car, and they didn't look "neat" or even "straight"… not to mention the fact that he placed one of them such that you could barely read the sign from the road! (Ugh!… I cringed at his degree of non-perfectionism.)
Such is life.
Take A Number Please
Who'd a thunk it?… Potential buyers started lining up!
The VERY day we put our Jeep Grand Cherokee on the lot at Super Shine (it was a Sunday), we got 2 phone calls from interested buyers. One wasn't crazy about the high mileage. The other wanted to test drive it the next day.
Next day… two more potential buyers. One even offered $3,000 cash on the spot if we dropped the price $950. We declined. The other guy came to test drive it, but it wasn't exactly what his daughter wanted for her next vehicle.
Day Three… phone calls from two more potential buyers. One came out to test drive it, then made us an offer the next morning. SOLD! We came down $250 from our asking price of $3,950. Paid Jose at the Super Shine his $150 consignment fee, and were out the door having spent a mere $800 to drive this vehicle for the 3 years that we owned it!
Can you believe it?… We bought this 1994 Jeep Grand Cherokee with 130,000 miles on it in 2002 for $4,500. Sold it with 175,000 miles on it in 2005 for $3,700. That's a pretty good deal for a car that treated us right the entire time we owned it. We had your basic maintenance costs (okay, and some high-mileage type maintenance issues), but this Jeep was one of our smartest purchases (and sales) …ever!
What I Learned Today…
Jeeps are great cars! They hold their value really well, and they're built solid for years of reliable road-time (…and the guys at the Super Shine Detail Center Details To Go in Franklin ROCK!)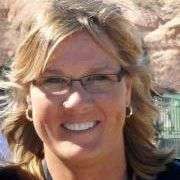 We moved from Florida to Tennessee in 2001. All signs point to the fact that we will probably retire here — by choice. We L O V E Nashville! Our favorite places to live are just south of the City — we've had houses in Brentwood, Franklin, and Spring Hill. And we have properties in Leipers Fork, Cookeville, and Lewisburg. This site is where I share my best tips for moving your family to Nashville and/or visiting Nashville for the first time — with the ultimate goal of helping you find fun things to do in Williamson County and Davidson County. When I'm not out & about enjoying the Nashville area, you'll find me at the corner of Good News & Fun Times as publisher of The Fun Times Guide (32 fun & helpful websites). To date, I've written over 500 articles on this site! Many of them have upwards of 100K shares.