This post may contain affiliate links. If you buy thru these links, we may earn a commission at no additional cost to you.
---
We skipped town for the weekend and headed to Gatlinburg over the 4th of July holiday. Not only did we get to see "the nation's FIRST 2005 Fourth of July Parade" (which took place at 12:01 a.m. on Monday July 4th — really midnight of July 3rd)… ooooooohh! But we also got to witness "the nation's LAST 2005 Fourth of July Fireworks Display" (which took place at 11:59 p.m. on Monday July 4th)… aaaaaahhh!
Both were just okay.
We arrived in downtown Gatlinburg at 6 p.m. on Sunday, July 3rd… just 6 hours and one minute prior to the start of this world-renowned Fourth of July Parade.
The Nation's FIRST Fourth of July Parade
We figured we were in for some kind of spectacular show, since people were lining the streets ALREADY. We're talking hundreds, if not THOUSANDS of people… and this was 6 hours before the parade even started!
We ended up driving out of town and back, and STILL found a decent spot from which to watch the entire parade from start to finish. (We perched ourselves on the top floor of a parking garage!)
Overall, the parade (while a good effort) lacked any interactive FUN things for kids such as clowns walking along and handing out candy, balloons, etc.
Fortunately, during the lulls between floats (and there were many), some of the locals decided to start tossing their own coin change into the street to keep the kids occupied. The kids dove for coins with as much enthusiasm as adults who dive for beads along a Mardi Gras parade route! I would venture to guess that this was the highlight of the parade for the children who were present.
Then, it appeared that all but two of the dozen or so floats were designed and created by the same person — they were just so similar in design and equally lacking in creativity.
The Nation's LAST Fourth of July Fireworks Show
The fireworks themselves weren't all that bad. It's just there wasn't really a "theme" or a musical repertoires that took them to that next level. Actually there WAS a radio station which played songs to accompany the Gatlinburg fireworks, but I wasn't getting the "WoW!" factor from the whole thing.
Suffice it to say, for a fireworks aficionado like me, I've seen better…
(…like at a Nashville Sounds baseball game, no less!)
The Final Verdict…
While Gatlinburg is a fun place to visit ANY time of the year, we would recommend choosing a weekend OTHER than the Fourth of July if you're looking for an exciting parade and fireworks display next year.
In fact, if I had to guess, I'd say that the majority of "tourists" strolling through Gatlinburg this weekend were actually LOCALS who live within a 50 mile radius of the Great Smoky Mountains — as if they were all making their annual trek to "the big city".
We've been to Gatlinburg MANY times, and the crowd just didn't seem like your typical out-of-town tourists this go around. Usually, Gatlinburg is filled with the outdoor-adventurist types, land-lovers and nature-seekers. But this time…
Well, to see what I mean, check back for the complete online video which we've affectionately titled, "Goofy Gatlinburg"!
We've Got Better Things To Do
Fortunately, we didn't go to Gatlinburg for the parade OR the fireworks show…
We went to explore the abundance of backcountry roads throughout the Smoky Mountains.
We wanted to put our new Jeep through its paces, both on-road and off, while traveling along some of the best-kept secrets of the Smokies.
You see, in and around Gatlinburg, Tennessee you can find some of the most scenic roads in the country — especially if you venture off the beaten path!
What I Learned Today…
The "nation's first" doesn't necessarily mean the nation's BEST!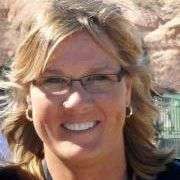 We moved from Florida to Tennessee in 2001. All signs point to the fact that we will probably retire here — by choice. We L O V E Nashville! Our favorite places to live are just south of the City — we've had houses in Brentwood, Franklin, and Spring Hill. And we have properties in Leipers Fork, Cookeville, and Lewisburg. This site is where I share my best tips for moving your family to Nashville and/or visiting Nashville for the first time — with the ultimate goal of helping you find fun things to do in Williamson County and Davidson County. When I'm not out & about enjoying the Nashville area, you'll find me at the corner of Good News & Fun Times as publisher of The Fun Times Guide (32 fun & helpful websites). To date, I've written over 500 articles on this site! Many of them have upwards of 100K shares.