This post may contain affiliate links. If you buy thru these links, we may earn a commission at no additional cost to you.
---
We attended the opening night of Nashville Star 4 tonight. (If you're not familiar with it, Nashville Star is part talent contest, part popularity contest, and part Reality TV show.)
We went mostly for the novelty of it… (and for the ability to see Big & Rich, Two-Foot-Fred, Wynonna, Cowboy Troy, and each of the talented contestants perform — for FREE!)
We also happened to attend a "live" taping of Nashville Star two years ago — the year that Brad Cotter won.
Here's a comparison of Season 2 with Season 4, as well as highlights from both shows — as we saw it…
Highlights From Nashville Star – Season 2 (2004):
Highlights From Nashville Star – Season 4 (2006):
We really missed the Warren Brothers as judges… big time! Their off-the-wall humor surely would've competed with Wynonna's witty sense of humor though. Still… wish they were there.

 

Big & Rich as musical guests-slash-judges were pretty good, but as judges… I don't know. John Rich was just too serious and it seemed he had been convinced to be the "bad guy" on this particular episode — telling the contestants things they probably didn't want to hear. On the other hand, Big Kenny was a trip! He alone was worth the price of admission. (Oh, yeah, it was free!)

 

We stood in line next to Josh Owen from Nashville Star 3.

 

We sat in Row 8 — next to Erika Jo Heriges, last year's Nashville Star winner.

 

Learned there were over 20,000 contestants who were vying for a spot on Nashville Star 4, from which only 10 were selected to compete before an audience of over 10 million viewers.

 

As far as the hosts go, Cowboy Troy was really funny (and dead-on with all of his lines)… and that boy can move! Wynonna, on the other hand… looked great, but got a bit too sappy and spiritual with the contestants in my opinion. Her role is to improv with each contestant after they perform, and she kept trying to get really "deep" into their psyche and their true self. I know that's her gig, and that's where she is in life right now — which is cool — but it just felt kinda heavy for the show.
My Predictions For How The Top 10 Contestants Finish

Knowing very little about the contestants for Nashville Star: Season 4, I will lay it on the line early and call it the way I see things ending up at the season finale on May 2nd. Yes, it's far too early for me to predict with much accuracy, but here goes anyway.
My $.02 – for what that's worth:
1. Melanie Torres – one of the quietest personalities, one of the loudest & strongest voices – dead on tonight
2. Chris Young – from Murfreesboro (also a 2004 Nashville Star 2 contestant), I liked his songwriting abilities as evidenced by his audition video of a song he co-wrote called "Drinkin Me Lonely"; and everywhere you looked, there was a Chris Young fan tonight
3. Shy Blakeman – barefoot (so were his fans!); everybody's friend… he was genuinely pulling for every single contestant on the show tonight
4. Nicole Jamrose – what a fan club! She's got great potential, but not sure we saw her best tonight
5. Matt Mason – Johnny Cash-ish, traditional pure Country singer
6. Kristen McNamara – great vocal range… she started the season by yodeling
7. Monique LeCompte – beautiful inside & out with a killer personal drive and a strong voice made for theatre
8. Casey Rivers – squeaky clean guy that sounds a bit "twangy" at first, but actually surprised me the most tonight
9. Jewels Hanson – she was "on" tonight and had the time of her life… Gretchen Wilson-esque
10. Jared Ashley – thought he had the most potential before the show, was actually somewhat disappointing tonight
Keep in mind, my ranking is based solely on reading their online bios, watching their online videos where they each performed one song, and seeing them each perform one song in person. We'll see how good my picks were when Nashville Star concludes on May 2nd.
And yes, one of the above contestants was, in fact, voted off the show tonight. I've been sworn to secrecy — though it would be so easy to tell, and surely some blogger out there will spill the beans. But not I. I'll oblige to the producer's request. I will say this:
They were blonde.
There were tears.
And everyone was shocked!
Watch the show next Tuesday to see for yourself who was voted off. It's a good show — you won't be sorry.
NASHVILLE STAR BONUS:
For all you real Nashville Star fans out there who either couldn't make it to Nashville to see the show for yourself, or you're a struggling singer/songwriter waiting for your own big break… you can have some Nashville Star fun right now!… Put yourself in your very own Nashville Star video! C'mon, try it.
 
UPDATE AFTER FIRST EPISODE AIRED:
Okay, now that the show has officially aired, I can say that it was Jewels Hanson who was eliminated in the first episode of Nashville Star this year.
Truthfully, I think Jewels will do just fine — in the long run. Especially since the losers on shows like this are usually the real winners anyway! That, and she's already signed a songwriting deal, so she'll be in Nashville for awhile.
By the way, if you didn't catch the show on TV tonight… to get an idea of how Jewels sounded the night she got cut, check out her 30-second audition. Here, she's singing "Gone" (by Montgomery Gentry). That's the same song she sang during Episode 1 of Nashville Star.
And here is Jewels Hanson singing the National Anthem at a San Jose Sharks Game.
For more about Jewels Hanson and her music career, check out her official homepage, as well as her blog on MySpace.
UPDATE: NEW ONLINE FEATURES
In an attempt to appeal to their younger, hipper, Internet-savy, broadband audience… the folks at Nashville Star have started making downloads of the songs performed "live" on the show available for download — immediately after each episode! You've gotta admit, that's pretty cool.
So, even if you missed the show on TV, you can watch almost all of the performances (and even the celebrity performers) online to see how they sounded for yourself.
Taken a step further, you can download those songs to your computer or .mp3 player.
Personally, my favorite online (FREE!) video feature is the entire collection of video blogs, audition tapes, and most recent stage performance for each of the contestants… simply scroll down to view each contestant's collection individually.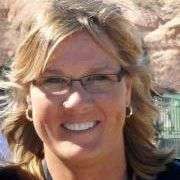 We moved from Florida to Tennessee in 2001. All signs point to the fact that we will probably retire here — by choice. We L O V E Nashville! Our favorite places to live are just south of the City — we've had houses in Brentwood, Franklin, and Spring Hill. And we have properties in Leipers Fork, Cookeville, and Lewisburg. This site is where I share my best tips for moving your family to Nashville and/or visiting Nashville for the first time — with the ultimate goal of helping you find fun things to do in Williamson County and Davidson County. When I'm not out & about enjoying the Nashville area, you'll find me at the corner of Good News & Fun Times as publisher of The Fun Times Guide (32 fun & helpful websites). To date, I've written over 500 articles on this site! Many of them have upwards of 100K shares.