This post may contain affiliate links. If you buy thru these links, we may earn a commission at no additional cost to you.
---
Following is a collection of Jeffrey Steele photographs taken at the Bluebird Cafe in Nashville, Tennessee.
First, some Jeffrey Steele facts:
Jeffrey Steele is an amazing songwriter who, in the last 3 years alone, has had over 200 of his songs recorded by some of Country Music's biggest stars: Tim McGraw, Faith Hill, Trace Adkins, Montgomery Gentry, Collin Raye, Diamond Rio, LeAnn Rimes, Rascal Flatts, Randy Travis, Lonestar, Jamie O'Neal, and many, many more.
More than a dozen of his songs have hit the Top 10 on the music charts, with half of those making it into the No. 1 position.
Just about every major act in Country Music today has a Jeffrey Steele song on one of their albums! Here's a complete rundown of Jeffrey Steele songs & the artists who cut them.
Lyrics to some of the most popular Jeffrey Steele songs.
He's also an awesome singer with an amazing stage presence. Check out these Jeffrey Steele albums.
Watch a video clip of Jeffrey Steele singing "Somethin' in the Water".
Here's the story of how a kid from Burbank, California moved to Nashville, Tennessee and hit the big time.
Best interview on record with Jeffrey Steele.
Jeffrey Steele's official website.
3 Ring Circus is Jeffrey Steele's publishing company.
Now, here are our photos of Jeffrey Steele…
Play It, Jeffrey Steele!
Jeffrey Steele energizes the crowd with his powerful style of singing and guitar playing. Thanks for a great show, Jeffrey!
He's Intense!
Jeff is intense! He is 100% into his music — whether he's writing songs, or singing.
Wide-Eyed And Bushy-Tailed
His energy level is hard to ignore.
Jeffrey Steele has a very dynamic personality. He's a TRIP!
He's #1
Jeffrey Steel is No. 1 in a lot of peoples' minds — a great singer, and an even greater songwriter!
Sweet & Innocent?
Naaaa… But Jeffrey Steele certainly is charming in his own way!
Jeffrey Steele Steals The Show
Without a doubt, this guy is definitely the life of the party. Not that the three other songwriters in the 'round this night at the Bluebird weren't funny. In fact, this was probably the most dynamic and improvisational and comedic group of songwriters we've ever seen in one place!
Play Guitar!
…He's one heck of a guitar player, too!
Jeffrey Steele can really rock the house with his songs, his stories, and his guitar playing.
That Common Jeff Steele Smirk
A man of many expressions… Jeffrey Steele is a true character! He's one of the most photogenic songwriters around.
Jeff Steele Strumming His Guitar
Strumming us a song on his guitar, Jeffrey Steele put on a great show this night!
"Help Somebody If You Can" Tattoo
Jeffrey Steele was sporting a new tattoo on this night at the Bluebird Cafe. It says, "Help Somebody If You Can" — after a song he wrote that the VanZant brothers recently cut. We were completely surprised to find out that Jeffrey Steele wrote this song too! Seems like every time there's a new rockin' song on country radio that we like, it turns out to be a Jeffrey Steele song!
…He's A Lucky Kitty?
He's one lucky kat alright!… Jeffrey Steele gave us a no-holds-barred performance this night at the Bluebird Cafe in Nashville, Tennessee.
Show Us Your Tonsils, Jeff!
This guy is always "on"! He seems to be in a great place in his life — always laughing and always smiling.
Jeffrey Steele Is A Charitable Kinda Guy
Intently strumming on his guitar, we couldn't help but notice all of the different colored bracelets Jeff wore in support of a number of different charities & causes.
Shiny Happy People
It was all blue jeans and happy people at the Bluebird this night. Jeffrey Steele showed us his pearly whites on several occasions.
Close Up With Jeffrey Steele
Noted songwriter, Jeffrey Steele, performed at the Bluebird Cafe with Bob DiPiero, Tony Mullins, and Craig Wiseman on April 13, 2005.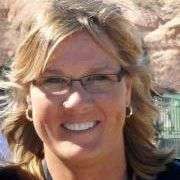 We moved from Florida to Tennessee in 2001. All signs point to the fact that we will probably retire here — by choice. We L O V E Nashville! Our favorite places to live are just south of the City — we've had houses in Brentwood, Franklin, and Spring Hill. And we have properties in Leipers Fork, Cookeville, and Lewisburg. This site is where I share my best tips for moving your family to Nashville and/or visiting Nashville for the first time — with the ultimate goal of helping you find fun things to do in Williamson County and Davidson County. When I'm not out & about enjoying the Nashville area, you'll find me at the corner of Good News & Fun Times as publisher of The Fun Times Guide (32 fun & helpful websites). To date, I've written over 500 articles on this site! Many of them have upwards of 100K shares.