This post may contain affiliate links. If you buy thru these links, we may earn a commission at no additional cost to you.
---
Everyone knows how difficult it is to find a doctor that you like and can really trust — especially when you've just moved to the area, and you don't know a lot of people.
After you've lived here awhile, you start to hear the same names of doctors popping up in conversations — giving you a better idea of which doctors are good, and which ones should be avoided. But that takes awhile. What if you need a doctor now?
Ideally you'd want to ask your local neighbors who they go to, and whether they would recommend their doctors or not. In case you haven't done that yet, here is some advice from your other neighbor in Franklin, TN… me!
We all have different reasons for liking (or disliking) a particular doctor. It's a very personal decision.
Since you often hear about the doctors who did or didn't do this, or that. And doctors who have a terrible bedside manner. And doctors that just treat you like a number…. I thought it might help some of Franklin's newest residents find a reliable doctor if I were to share some of my positive experiences with doctors here in Franklin, TN.
One thing's for sure, when Jim and I find a doctor we like, we stick with them. We've been with each of these doctors the entire time that we've lived here in Franklin (6 years and counting). Even after we switched from being insured through our employers to being self-insured (which meant we could probably find less-expensive options through local clinics and such), we decided to continue with these doctors, because a good doctor that you like and trust is really hard to find.
Here are the Franklin, TN doctors that we've stuck with through the years:
Best Family Doctor In Franklin, TN
Dr. Michael Overfelt is a family practitioner who works for the Franklin Family Care Center (on Cool Springs Blvd. near Mallory Station).
Strong points: He is truly interested in you as a person, and as a result he always has what is best for you in mind at all times. This means both… monetarily and health-wise. He spends as much time as you need to get all of your questions asked and for him to find out how things are going for you otherwise in life. He even calls you personally with updates, lab results, and to check in on how you're doing.

Weak points: He spends so much time with each patient. So, if you're waiting to be seen, expect to wait a long time!  Plus, it's obvious that he is overworked and needs more hours in the day to get everything done. You see, runs a small office with just one other person — a nurse who multi-tasks as the office manager. And to be quite honest, I think they try to book too many appointments in each day. (This is evidenced by the fact that you can almost always get in the same day, or next day, and yet you have to wait a very long time once you're there. That, and the fact that you sometimes have to call them in order to get lab results these days. And they often need to be reminded to forward your records to specialists, etc.)
Best OBGYN In Franklin, TN
Dr. Kim Scott is a obstetrician and gynecologist. She works for the Women's Group of Franklin (inside Williamson Medical Center — the best hospital in Franklin, TN).
From Day One I clicked with Dr. Scott, as she is just so sweet and friendly. I also like how she's quick! You know how you just want some exams done as quickly as possible, due to their awkward nature. Plus, her bedside manner is great. Some doctors are silent while their examining you — as if they're studying a new specimen, all the while making mental notes for the laboratory and treating you like a test case. Not Dr. Scott! She's great with small talk and she lets you guide the conversation.
In addition to my annual exams, Dr. Scott recently did my laparoscopy to treat endometriosis. I couldn't be happier with her and everything she's done for me.

Best Franklin, TN Dentist
The best dentist in Franklin, TN is Dr. Tim Mathis at Castle Dental (on Murfreesboro Road/Highway 96). I never thought I'd be one to utilize the services of a "chain" dental care provider. But Castle Dental is really pretty good. Beyond that, the fact of the matter is that Dr. Mathis is truly a great dentist. He's very quiet and low-key, but he's fast and detail-oriented. (I also like the dental hygienist there… she's quick, yet she does a great job.) Everyone there is really friendly.
Best Bone & Joint Doctor In Franklin, TN
Need a doctor for back, bone, or joint pain?… I was in a car accident a few years back and had some minor issues with my spine. It was recommended that I see Dr. John Klekamp at The Bone and Joint Clinic in Franklin, TN. (They're located on Bedford way — just off Royal Oaks Blvd near Highway 96. And they have an office inside the Williamson Medical Center.)
Dr. Klekamp was great. He was quick and to the point. (So if you've got questions, be sure to ask 'em early. Otherwise, the appointment will be over before you know it.) I also like how they do their X-rays in the same building at the Bone & Joint Clinic. So it's only a matter of minutes before you get to see the results and you get to go over them right there with the doctor. You both sit in front of a computer screen in a private room, and he explains what he sees from the X-rays. It's pretty high-tech. And very convenient.

Best Franklin, TN Chiropractor
For many years, I went to a chiropractor routinely — a couple times a week. These days, I try to use the principles that he shared with me — combined with the things that the physical therapist told me (after my car wreck) — in order to keep myself in shape and pain-free. But whenever I need a tune-up, Dr. Rick Cutsinger is the chiropractor I go to (located smack dab in the middle of downtown Franklin — near the fire station and Starbucks).
Dr. Cutsinger is very quiet and low-key, yet very detail-oriented. For example, he's got a checklist he goes through each time, and he's got a certain "procedure" for the neck and back adjustments that will be doing each time. And in case you're wondering… no, he won't do anything you don't want him to do (such as the "neck twist"). Dr. Cutsinger's prices are very reasonable.  Most people are shocked when I tell that each visit was only $20 (when I had health insurance). And without insurance, it's not much more than that.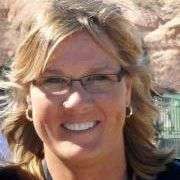 We moved from Florida to Tennessee in 2001. All signs point to the fact that we will probably retire here — by choice. We L O V E Nashville! Our favorite places to live are just south of the City — we've had houses in Brentwood, Franklin, and Spring Hill. And we have properties in Leipers Fork, Cookeville, and Lewisburg. This site is where I share my best tips for moving your family to Nashville and/or visiting Nashville for the first time — with the ultimate goal of helping you find fun things to do in Williamson County and Davidson County. When I'm not out & about enjoying the Nashville area, you'll find me at the corner of Good News & Fun Times as publisher of The Fun Times Guide (32 fun & helpful websites). To date, I've written over 500 articles on this site! Many of them have upwards of 100K shares.