This post may contain affiliate links. If you buy thru these links, we may earn a commission at no additional cost to you.
---
Jim and I both knew that we wanted church to play a major role in our lives. And we knew that some form of organized religion was important to us.
The problem was we were burnt out on "religion" so to speak.
From the music… to the messages… to the church's down-to-earth pastor (David Foster), there's a lot to be said for the fellowship at Bellevue Community Church!
Here's how we found a church in Nashville, and why we're proud to call BCC our church home…
Our Search For A Church

We didn't want to belong to a church just because we were "supposed" to.
Instead, we were wanting grow our faith while celebrating life and love in the company of others like us. Truth is, when we were visiting different churches over the course of a couple years, we rarely found them filled with people "like us" (…whatever that means).
So, in our search for the "right church", some things became evident from the start:
We wanted to hear good music that we could relate to. We didn't want to just sing hymns out of a book. Stand up. Sit down. Close book. Amen.
We needed to hear real-world messages, rather than just Bible-speak.
Much more than just sermons, we wanted the messages to be filled with examples of how what's written in the Bible relates to us, right here … today!
And finally, we preferred (though didn't require) a church that didn't get bent out of shape if people came in casual attire — because we know that God really doesn't mind.
After many months of searching, we finally found all of this (and more) at Bellevue Community Church.
Most of the other churches we visited were either too "traditional" (aka boring), or too charismatic & hand-raising (aka "charismaniacs"). But, BCC was the perfect fit for us.
We "officially" became members of Bellevue Community Church on November 2, 2003, and soon after we began getting involved.
Our Involvement With BCC
Here we are as Greeters — opening doors, helping visitors find seats, handing out bulletins.
Jim has been on the BCC Men's Softball Team for years. He also coached the team a couple years. I'm the "team mom" and official scorekeeper, for the most part.
With fellow BCC'er Karen Hayes' help with the design, we created a website to kick-off the "Crazy Campaign" — a capital campaign of sorts to build a place where kids and teens can do more than just learn about God. It will be a place to make friends, develop life long values, and have fun.
We (mostly Jim, with the help of David Neff… and others) completed a Habitat For Humanity type project for a single mom of 5 kids whose house was damaged by fire.
We are always looking for fun new ways that we can use our creative energies at BCC!
What is BCC Like?
—>View photos from one day at BCC here<—
In the words of our pastor, David Foster:
I would say BCC is a church for people who have given up on religion, but haven't given up on the desire to have a meaningful relationship with God… the message is Bible-based, but the environment is without condemnation, where people can feel wanted and welcomed, but not watched.
We also like how Pastor Dave refers to BCC as an "inter-denominational" church, rather than a "non-denominational" church — because it includes the diversity of all denominational backgrounds, rather than ignoring them.
He's got his own website that's pretty cool, too!
Here are some of our favorite "messages":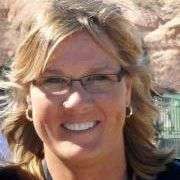 We moved from Florida to Tennessee in 2001. All signs point to the fact that we will probably retire here — by choice. We L O V E Nashville! Our favorite places to live are just south of the City — we've had houses in Brentwood, Franklin, and Spring Hill. And we have properties in Leipers Fork, Cookeville, and Lewisburg. This site is where I share my best tips for moving your family to Nashville and/or visiting Nashville for the first time — with the ultimate goal of helping you find fun things to do in Williamson County and Davidson County. When I'm not out & about enjoying the Nashville area, you'll find me at the corner of Good News & Fun Times as publisher of The Fun Times Guide (32 fun & helpful websites). To date, I've written over 500 articles on this site! Many of them have upwards of 100K shares.