This post may contain affiliate links. If you buy thru these links, we may earn a commission at no additional cost to you.
---
Wi-Fi / broadband Internet availability in states & towns…
Tom Miller, the mayor of our little town has mentioned his desire to provide wireless broadband Internet access for the entire town of Franklin, Tennessee. This would make Franklin the first municipality in the state to offer citywide WiFi.
Similar to these:
Community Internet
Champaign-Urbana Community Wireless Network
Common Cause
Cities Living Wirelessly
Community broadband Internet service eliminates the need for residents to buy into high-cost Internet plans through individual ISPs, and provides access for everyone.
Cable Internet vs. Community WiFi Networking
Our Internet service is through Comcast. And while we're quite satisfied with the service (especially the SPEED of cable Internet!), we look forward to the day that high-speed WiFi Internet connections are available in and around our town of Franklin, Tennessee.
Our cable Internet bill currently runs about $50 per month; not bad for three computers accessing high-speed cable Internet service 24/7. But we would definitely be willing to pay a bit more in property tax or something if it would mean low-cost Internet access for all Franklin residents — everywhere, all the time!
For example, some communities are charging as little as $15 a month for Internet access, which also allows unlimited local and long-distance Internet telephone service as well.
Get Free Internet In YOUR Community
To help get WiFi braodband Internet access available in more communities, including your own, simply click the links below. Each is a professionally-written form letter addressed to the approprriate person(s)… all you have to do is add your name & send. It's that easy!
Believe it or not, there are some legislators who want to stop you from getting universal, citywide wireless!
And, of course, there are the cable companies who are putting up a fight, effectively slowing down the process.
Find Wi-Fi Access In Franklin, Tennessee
Here are some of the hotspots in Franklin, Tennessee.
Other Franklin hotspots are here.
Here's how to find free wireless Internet availability in your area.
UPDATE 2/7/08:
Well, Franklin, TN has a new mayor (John Shroer). And, as a result, Franklin's WiFi community-wide Internet service is now back on track!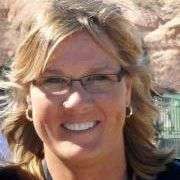 We moved from Florida to Tennessee in 2001. All signs point to the fact that we will probably retire here — by choice. We L O V E Nashville! Our favorite places to live are just south of the City — we've had houses in Brentwood, Franklin, and Spring Hill. And we have properties in Leipers Fork, Cookeville, and Lewisburg. This site is where I share my best tips for moving your family to Nashville and/or visiting Nashville for the first time — with the ultimate goal of helping you find fun things to do in Williamson County and Davidson County. When I'm not out & about enjoying the Nashville area, you'll find me at the corner of Good News & Fun Times as publisher of The Fun Times Guide (32 fun & helpful websites). To date, I've written over 500 articles on this site! Many of them have upwards of 100K shares.