This post may contain affiliate links. If you buy thru these links, we may earn a commission at no additional cost to you.
---
Jim spotted this sign at the local Daily's gas station, and since I'm always up for something new, he knew I wouldn't mind taking in a little George Jones concert at the County Fair.
So, here's my PREview of the Williamson County Fair in Franklin, Tennessee. It's the first to be held in this county in over 50 years! (…What's that all about?)
We're going on Friday, August 5th — opening night at the fair.
I've never seen George Jones before (aside from spotting him signing books at the local Walmart, that is).
I'm sure it will be… "an experience".
I'm there for the photo ops mostly… Though I do kinda dig that "White Lightning" song! (Here are the lyrics.)
Pam (from the Franklin Daily's) said we could sit in our reserved seats (3 SECTIONS back!), but she recommends arriving early and getting a spot in the balcony. Supposedly, it's free-access for all ticketholders and, according to Pam, the best seat in the house!
Believe it or not, they say that George's opening act — Williamson County Sheriff Ricky Headley — may just be the star of the show! (…he's opened for George Jones before, and with his Pure Country band, he's like a local celebrity!)
Now, onto what I'm looking forward to…
Get Hypnotized At The Fair!
I'm hoping to see Michael Blaine the "master hypnotist" at the fair.
Yeah, I actually enjoy watching hypnotists make people act like idiots.
My favorite: Tom DeLuca (a UCF regular in Orlando).
For the record, I cannot be hypnotized. Much like my little niece, I don't even close my eyes in church to PRAY, for the mere fact that I must be aware of what's going on around me at all times… 24/7. There's just no way I could calm my mind enough to let myself drift off into a semi-conscious la la land in public!
But it's funny watching others who can.
Check Out Franklin's Critical Incident Command Vehicle
On the more serious side, we're hoping to take up Sgt. David Prather on his invitation to tour the Vehicle and get all the inside-scoop about this one-of-a-kind high-tech mobile unit.
Here's what we know about Franklin's Critical Incident Command Vehicle so far.
Did You Know?…
Tennessee doesn't have a ride inspection program. I guess it's up to each individual facility to assure that each of the rides is safe. Thankfully, Fair organizers have hired a certified ride inspector from Kentucky to check out all the Williamson County Fair rides ahead of time. 
If you'd like to go, the Fair will be held August 5-13 at the Williamson County AgExpo Park on Long Lane just off the intersection of I-65 and Peytonsville Road (Exit 61). 
Not sure why you'd want to, but if you're eager to spend 9 full days at the Williamson County Fair, then you'll be happy to know they've got a 5-day adult pass for just $25 (or $10 for kids). Adult daily admission is $5; Children (6-12) are $2. 
The Wilson County Fair (Aug. 19-27) and the Tennessee State Fair (Sept. 9-18) (in Davidson County) are regarded as the "best of the best" in these parts (…though I've BEEN to the State Fair, and I beg to differ).


What I Learned Today…

The Ag Expo Center is considered to be in FRANKLIN?! …way out there???
Check out our post-Fair review: The Fair Was Fair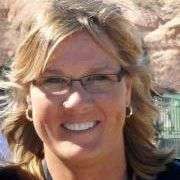 We moved from Florida to Tennessee in 2001. All signs point to the fact that we will probably retire here — by choice. We L O V E Nashville! Our favorite places to live are just south of the City — we've had houses in Brentwood, Franklin, and Spring Hill. And we have properties in Leipers Fork, Cookeville, and Lewisburg. This site is where I share my best tips for moving your family to Nashville and/or visiting Nashville for the first time — with the ultimate goal of helping you find fun things to do in Williamson County and Davidson County. When I'm not out & about enjoying the Nashville area, you'll find me at the corner of Good News & Fun Times as publisher of The Fun Times Guide (32 fun & helpful websites). To date, I've written over 500 articles on this site! Many of them have upwards of 100K shares.